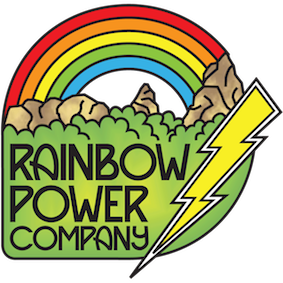 Rainbow Power Company

Reviews
About
As advised by a representative of Rainbow Power Company:
Rainbow Power Company Ltd (RPC) is a public company, incorporated in 1987 to design, manufacture, sell and install renewable energy equipment. The company was founded for community and environmental benefits, and is structured very similarly to a worker's co-operative in respect to employee participation.
RPC is a licensed electrical contractor in New South Wales and Queensland and services Northern NSW and South East QLD.
RPC staff are accredited by the Clean Energy Council of Australia for design and installations of grid-connected and off-grid energy systems. They also bring over a hundred years of combined technical experience, management skills and best practice standards to the solar power industry.
From RPC's Mission Statement:
To manufacture, wholesale, retail and demonstrate by example devices powered by Renewable Energy sources.
To trade in only high quality, user friendly, efficient, cost effective products, supported by reliable up-to-date advice and after sales service.
To educate the general public in aspects of using energy from renewable sources, and living and developing in a sustainable way.
To aid developing countries of the world in improving their living standards by educating and trading with them in renewable energy products.
The Company's headquarters are powered by a 16 kW grid interactive solar system with battery backup. The 700 sq metre building features passive solar design, composting toilets, a solar hot water system, organic insulation (wool, mud bricks) and many other energy efficient solutions. Most members of staff also have a renewable energy system at home. Some are completely off-grid, combining solar and hydro for their energy needs; others live closer to town and feed excess electricity to the grid.
Panels, inverter and battery brands
Inverter brands currently installed
Battery brands previously installed
The views expressed by reviewers are theirs' alone, and do not necessarily reflect those of Peacock Media Group, which makes no representations as to the accuracy of the reviews. For our full disclaimer and further information, see our Terms of Use and our Review Guidelines.
Rainbow Power Company Reviews (
21

)

Show Most Recent reviews from All time  across Australia
5 star

10
4 star

10
3 star

0
2 star

0
1 star

1
View Timeline