Are you a Solar Power Installer looking to join the SolarQuotes network?
SolarQuotes is the most popular independent solar quoting website in Australia. Over 200,000 Aussies have requested quotes through us over the 6 years we've been operating.
Here's where we get leads from in a typical week: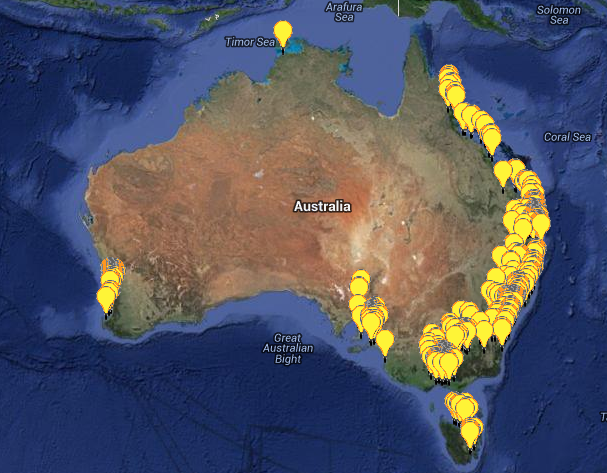 If you sell Solar Power systems in Australia, you can apply to become a SolarQuotes trusted installer.
We are currently looking for great installers in these areas (last Updated Jan 2015):
1) Country NSW: Dubbo Parkes, Orange, Bathurst, Cowra, Griffith, Wagga, Albury, Lithgow, Scone, Muswellbrook, Forster, Kempsey, Gundedah.
As a bare minimum, before applying, please ensure that:
1) You have an ABN (and if a company also an ACN) and have been operating for at least 6 months.
2) You have an active website and proper company email account.
3) You are CEC members.
4) You don't operate at the bottom of the market selling junk that won't last, because the problem with racing to the bottom is, you might win.
To apply, please use this form. And you will receive a call from me (Finn) or my awesome assistant, Robert, within 48 hours explaining how it all works.
I really look forward to welcoming you to the SQ Network!


"Your web site is excellent and helped me to make up my mind to go ahead with solar panels because before I found it I was so confused I was about to decide to forget all about it."
Mollie, South Australia