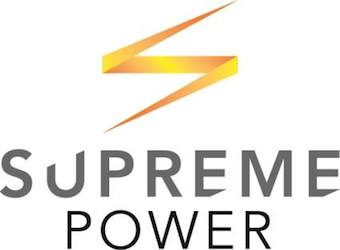 Supreme Power Pty Ltd

Reviews
About
These reviews relate to Supreme Power Pty Ltd ABN: 16 146 957 360, ACN: 146 957 360.
On 13/02/2017 we were advised by a representative of Cor Cordis the following:
"Supreme Power Pty Limited was placed into Administration on 26 November 2016.
On 27 January 2017, the Company executed a Deed of Company Arrangement ("DOCA"). On execution of the DOCA, the powers to operate the Company were returned to the sole director and the Company is no longer subject to the control of the Voluntary Administrators."
As of January 2018 ASIC lists the company status as Strike-Off Action In Progress.
-----
Renewable Energy Retailer based in Miami Queensland Australia Our core business specializes in solar power for commercial and residential buildings in both Northern NSW and SE QLD. We aim to provide only the highest quality panels and inverters available on to days market. Our focus is to offer effective solutions for all our customers and clients to both reduce their carbon foot print and save money. We stock one of the widest range of solar panels and inverters available in Australia. Along with outstanding customer service and a great team Supreme Power is one of the top solar power retailer's in Australia. All of our team are very passionate about living on a healthy planet so we bring awareness to thousands of people by publishing on-going stories and breaking news regarding ethical practices, environmental issues and conversational topics.
The views expressed by reviewers are theirs' alone, and do not necessarily reflect those of Peacock Media Group, which makes no representations as to the accuracy of the reviews. For our full disclaimer and further information, see our Terms of Use and our Review Guidelines.
Supreme Power Pty Ltd Reviews (
0

)

Show Most Recent reviews from All time
5 star

0
4 star

0
3 star

0
2 star

0
1 star

0
View Timeline