SolarQuotes in the media.
SolarQuotes and/or Finn Peacock have been regularly mentioned in online and print media, radio and television both in Australia and overseas - below you'll find a few examples.
The Checkout
ABC's The Checkout had a great segment to help people considering solar power. SolarQuotes was mentioned a couple of times, as a recommended way to get 3 quotes from pre-vetted installers:
The ABC team did a fantastic job on covering home solar power in Australia, but the segment crammed *a lot* of information into a short duration - so we followed up with a post on the SQ blog on the major points The Checkout addressed or touched on; along with links to further reading.
---
ABC Radio
Here Finn chatted for an hour to Philip Clark on ABC's Nightlife, which is broadcasted nationally, about how to buy solar well. During the segment, Finn also took questions from Australians calling into the program, covering a wide range of issues relating to purchasing, using and making the most of solar power.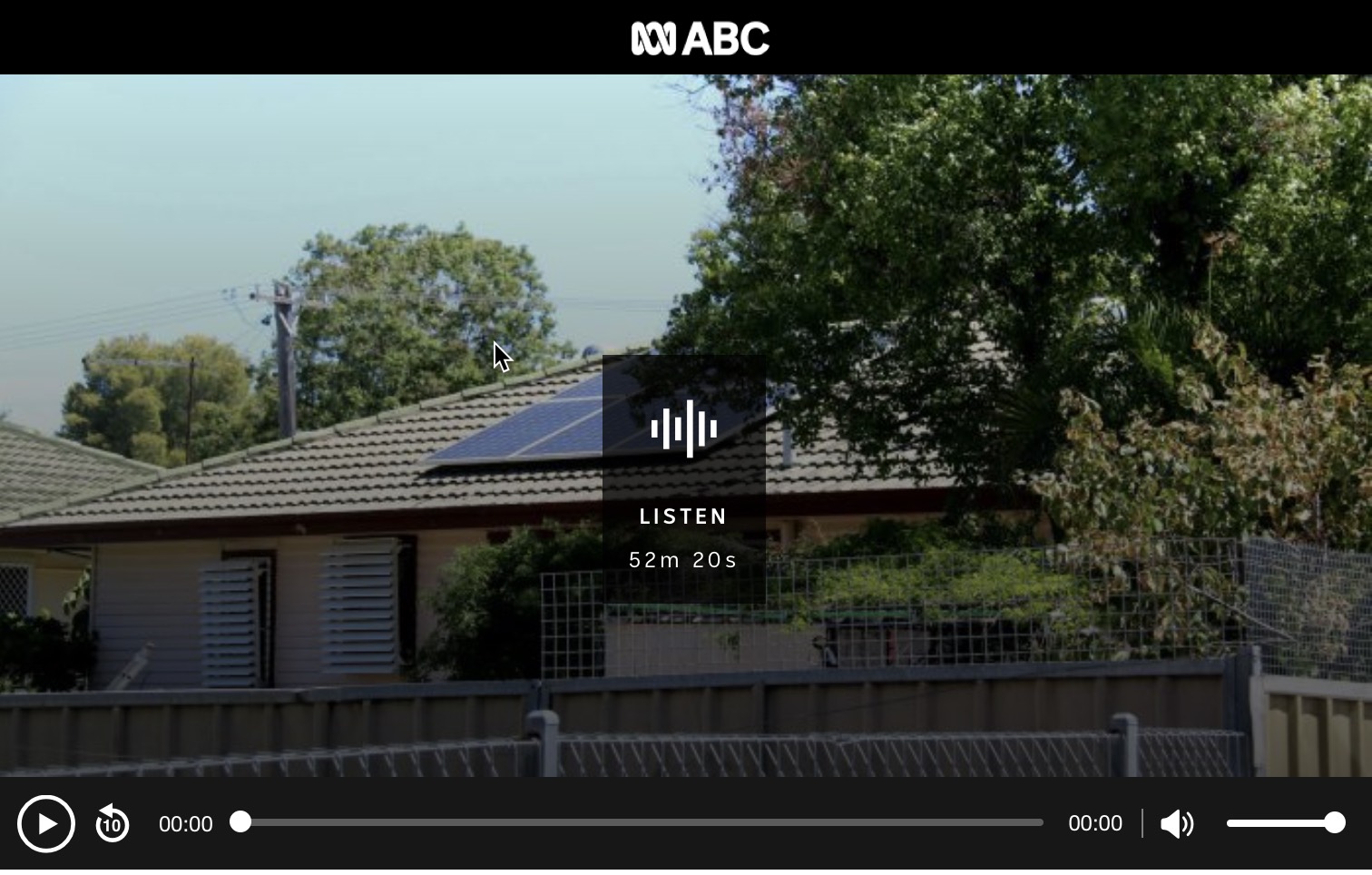 ---
Sydney Morning Herald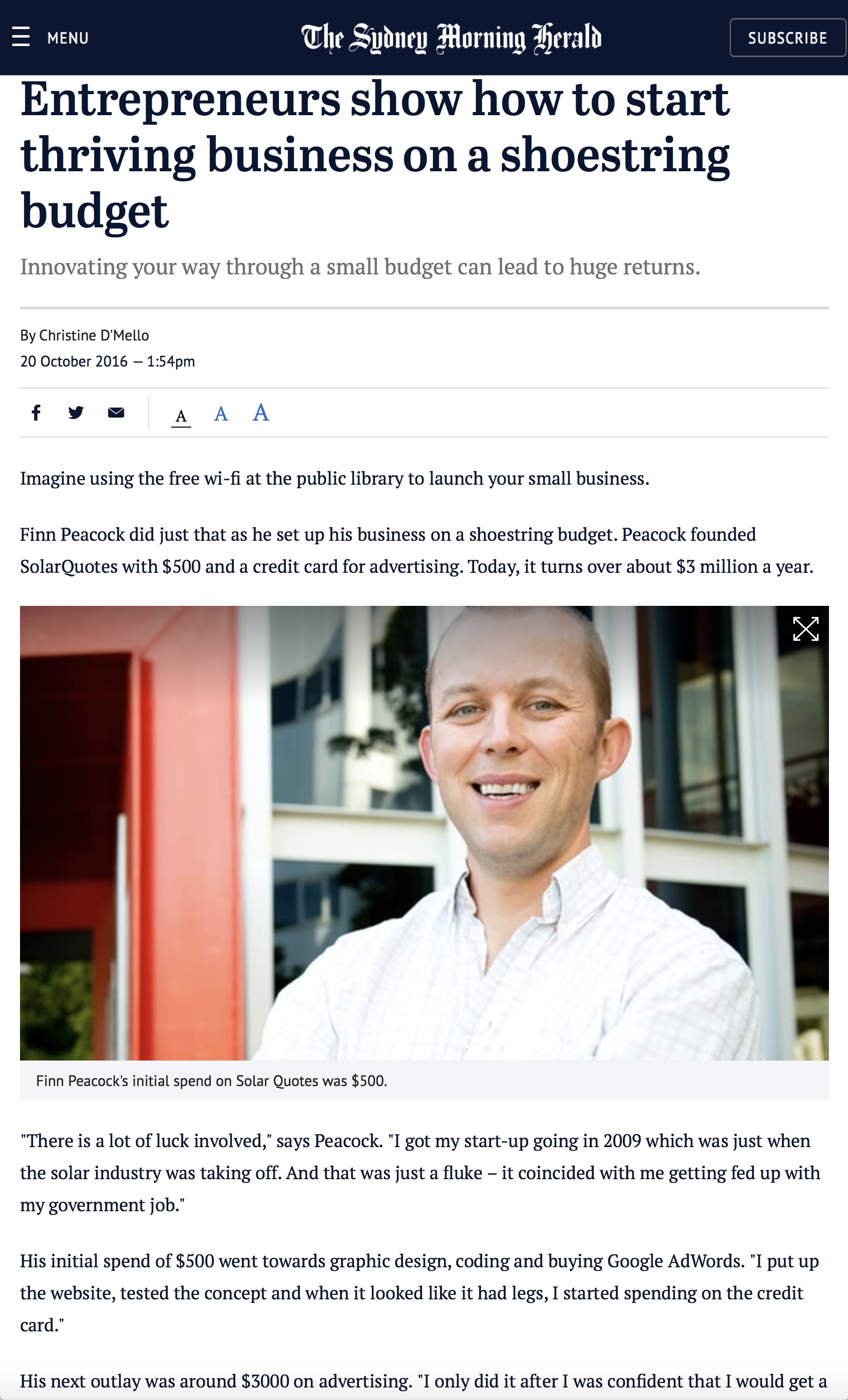 ---
The Age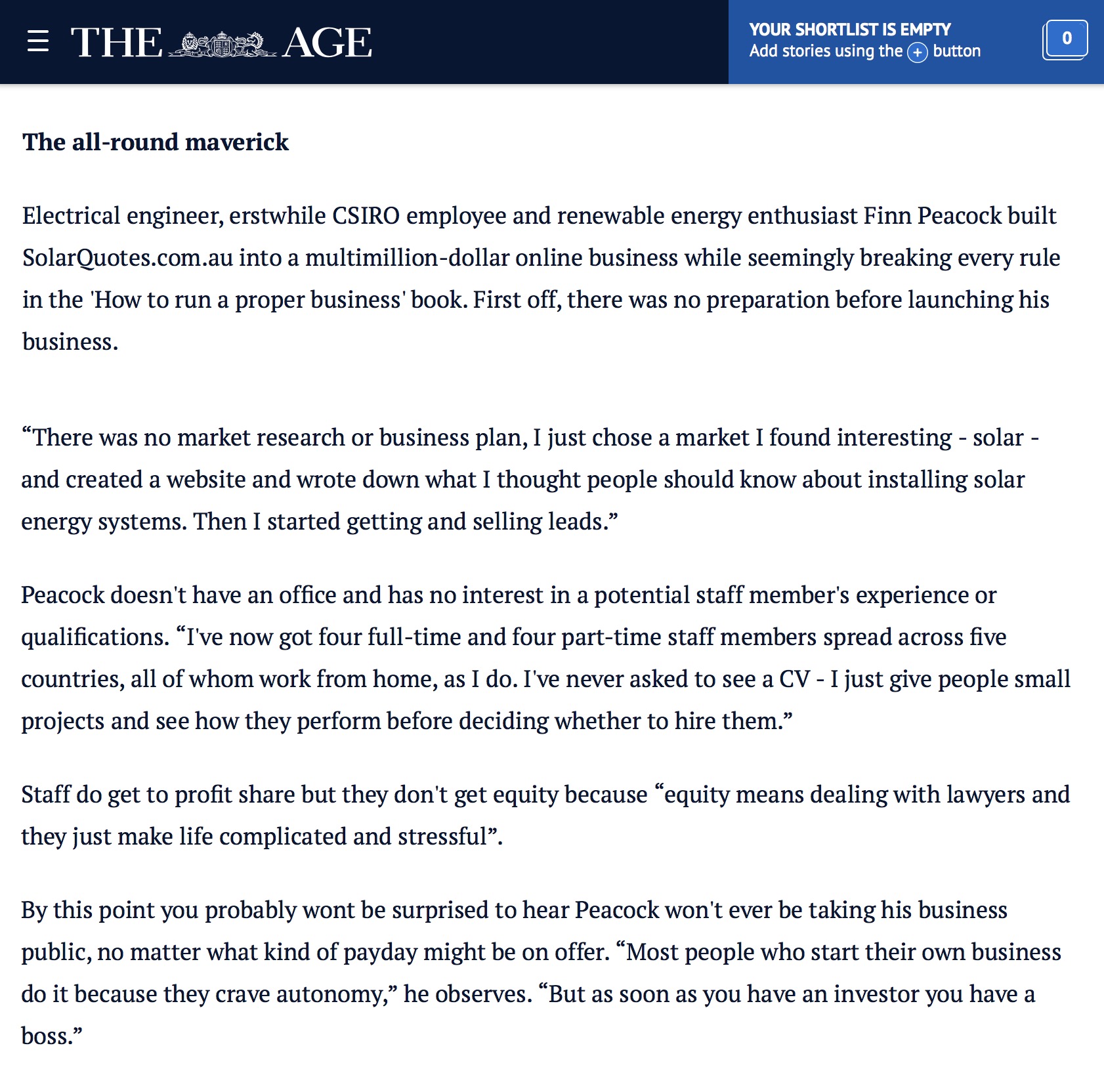 ---
Smart Company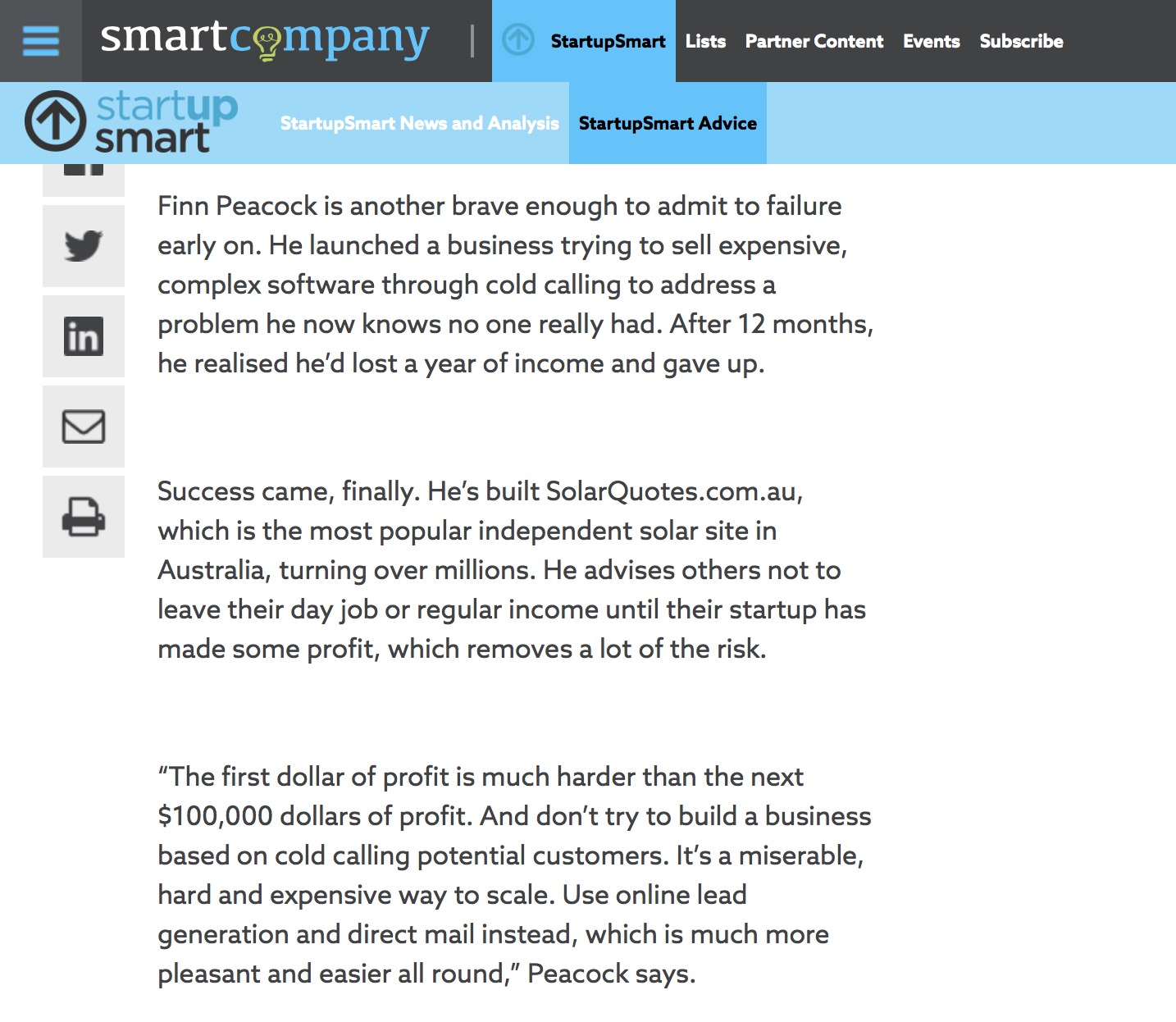 ---
SolarQuotes® and/or Finn Peacock have also appeared in/on:
Nine News
ABC Radio Adelaide
FiveAA
WA Today
Rooster Radio
The 4 Hour Work Week (pages 364 & 365 of the multi-million selling business book)
news.com.au
Australian House and Garden
lifehacker
The Guardian
Renew Magazine
Solar & Storage Magazine
One Step Off The Grid
Sanctuary Magazine
The Courier Mail
RenewEconomy
The Owner Builder
choice.com.au
The Australian
If you're a journalist and would like to contact Finn Peacock regarding an interview or require background information for a solar energy story you're working on (or a piece on entrepreneurs in Australia), you can contact him here.
You can also learn more about Finn and how SolarQuotes evolved here.
SaveSaveSaveSave