SolarQuotes in the media.
Published articles by me or stories about SolarQuotes:
Click here to read a profile of me in the Solar Council's Professional Journal: Solar Progress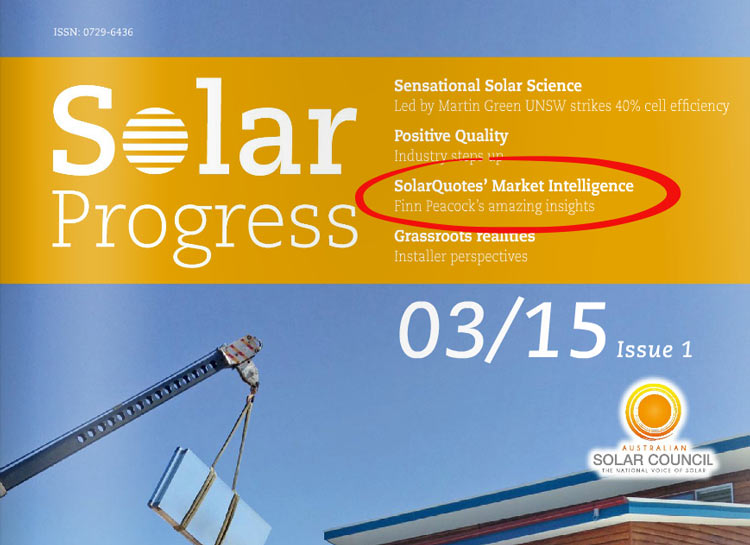 ---
Occasionally I write for OneStepOffTheGrid and RenewEconomy: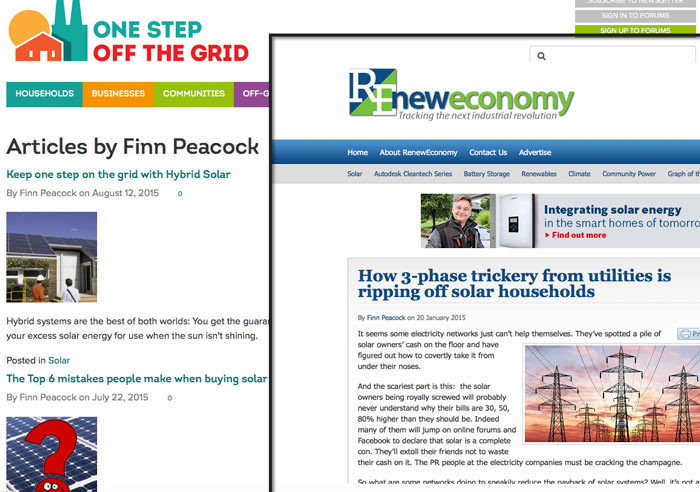 ---
An article from the Courier mail in 2012 about weeding out the solar cowboys (I've spent 5 years building up a list of the best solar companies in Australia to refer to people who ask for 3 quotes).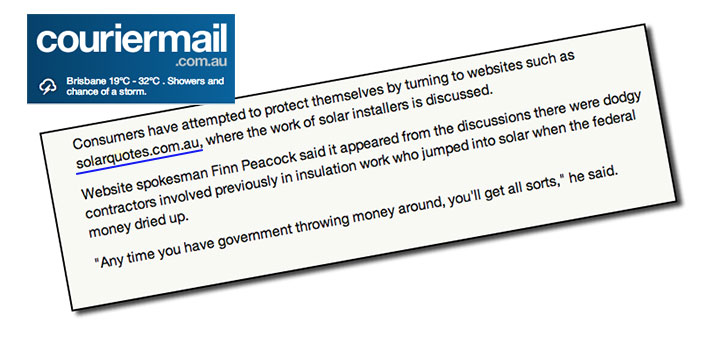 ---
An article in the Sydney Morning Herald about alternative business philosophies. I'm interviewed for the final paragraph:
http://www.smh.com.au/small-business/trends/i-wont-do-it-your-way-20140717-3c3lj.html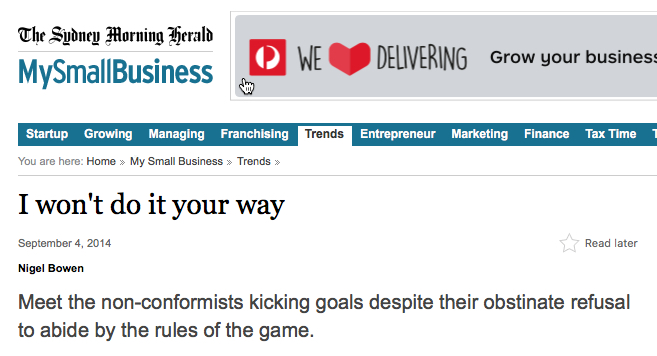 ---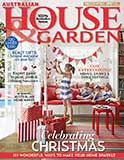 An article in the December 2013 issue of Australian House & Garden magazine by Harvey Grennan talking about financial incentives available for Aussies who want to install solar: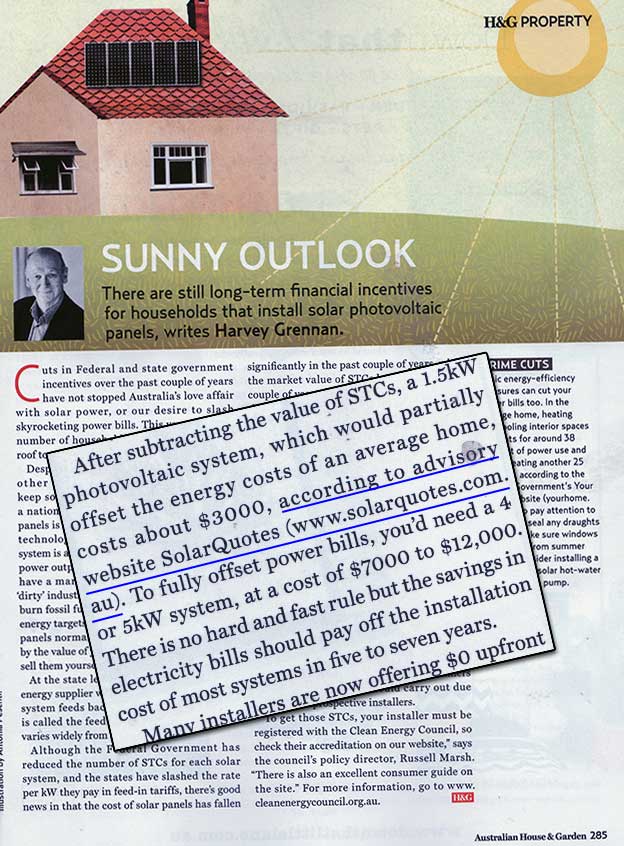 ---
An article from SmartCompany about protecting the SolarQuotes trademark: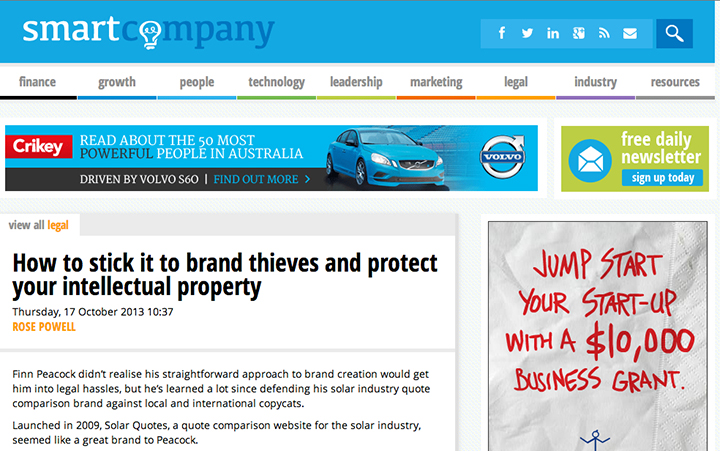 ---
An article in Lifehacker about how I started SolarQuotes: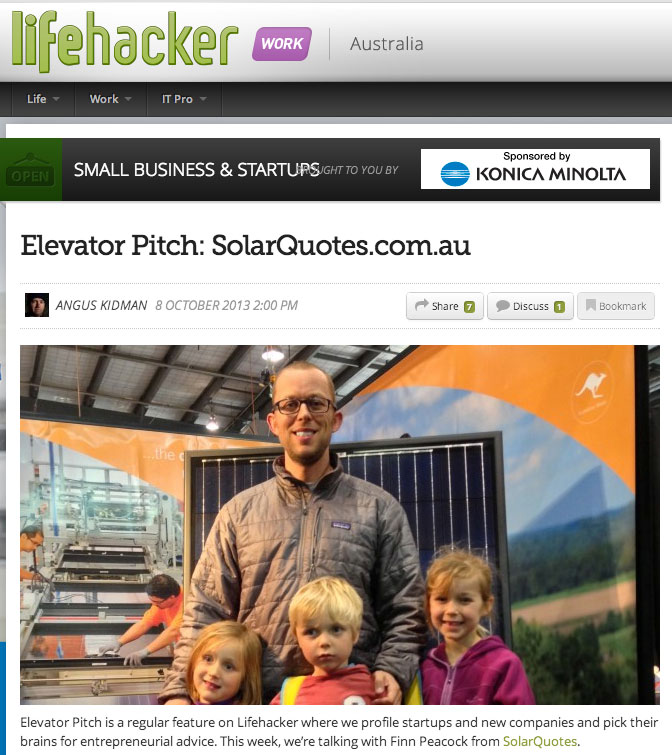 ---
An article about my somewhat alternative business philosophy from inBusiness magazine.

---
I was also pretty humbled that Tim Ferriss included me as a case study in his million selling book "The Four Hour Work Week". (I work a wee bit more than 4 hours per week by the way!)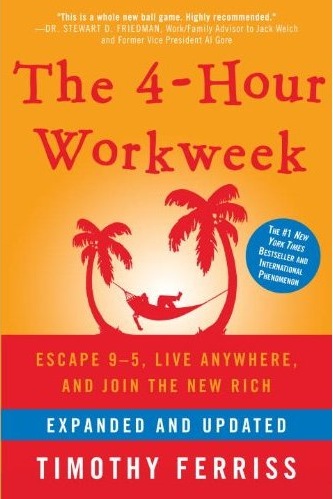 ---
Information Widgets
We've been lucky enough to partner with some of the most popular websites in Australia who use our data to display solar information to their readers.
News Sites:
Our 'information widgets' are used by the Sydney Morning Herald, The Age, Brisbane Times, Canberra Times and WA Today. You can see them on all their Environment, Weather and Carbon Economy pages.
Here's some screenshots: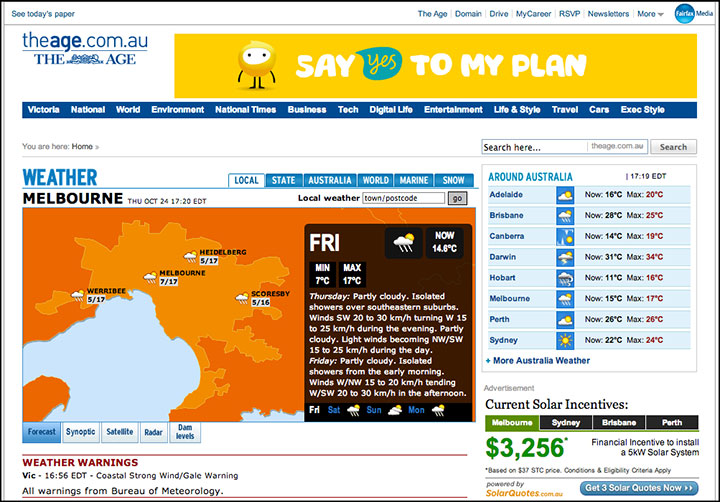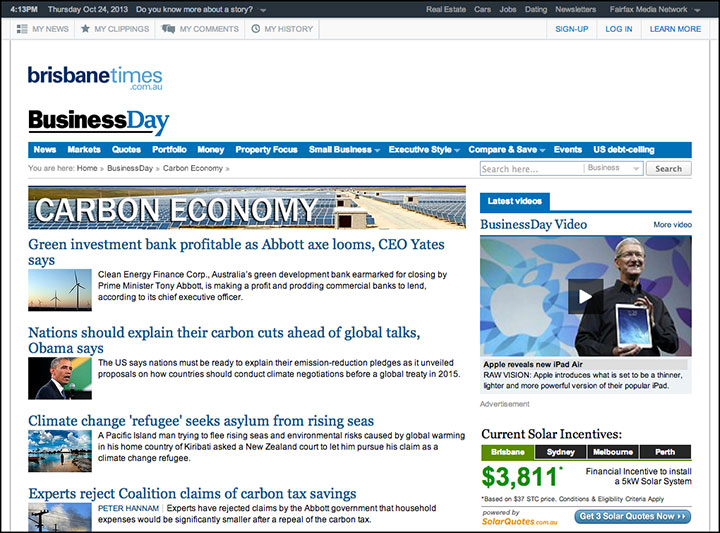 Weather Sites
Weatherzone uses our data for the "compare and save" tool on their homepage: