About SolarQuotes
The SolarQuotes Story (short version)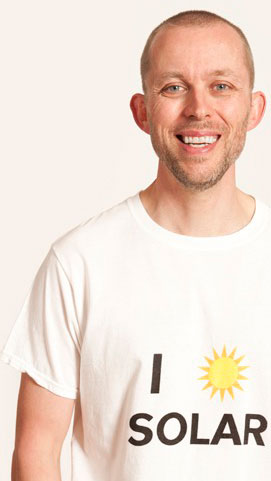 SolarQuotes exists to help you get a high-quality solar, battery or EV charger installation from installers who care. And we can guarantee you'll have a good experience.
SolarQuotes was started by me, Finn Peacock, in early 2009, back when a 1 kW system cost $10,000 and residential solar systems were rarer than rocking horse poo.
I was working for CSIRO at the time, in their renewable energy division (having left the mining industry to follow my passion for solar). As I learned more about solar power, I quickly came to realise that solar was going to be huge in Australia, with prices of panels falling, their efficiencies rising and grid electricity getting more and more expensive. 
But when I talked to people outside of CSIRO who were considering solar power, I soon found out that they were craving independent advice and above all reassurance that the prices they had been quoted were reasonable, the hardware was good quality and the installation was safe. Indeed with one mob going round flogging a $10k system for $25k there was an urgent need for people to get multiple quotes from honest installers.
And so this website was born.
Since then it has grown to become the most popular (i.e most visited) solar-specific website in Australia. Which makes me very humbled (and my Mum very proud).
SolarQuotes exists to help Aussies get up to 3 quotes for high quality solar, batteries or EV chargers for their homes or business from installers they can trust. It contains over 65,000 genuine reviews of solar installers, solar panels and inverters. It also has heaps of guides, blog posts, videos and tools to help you navigate the solar, battery and EV charger market.
How does SolarQuotes make money?
We make money primarily by charging solar companies (who I have personally vetted) for referrals to people who ask us for quotes.
They pay us a small fee ($45 + GST*) if we send them your quote request. We get paid whether you choose to buy solar from them or not. That's how we stay independent.
If you ask us to send your details to a finance referral partner, we receive a lead referral fee of ~$50. We also earn about $16 from Bill Hero if you sign up with them via our website.
The solar, battery and EV charger installers that we accept into our referral network: 
do not pay us a membership fee
do not have to commit to a minimum spend
do not pay us a commission on any sales
Do you pay more by using an installer referred by SolarQuotes?
The only extra cost to the installer who sends you a quote through SolarQuotes is $45*. This compares very favourably with alternatives such as newspaper advertising, Google advertising etc.
The nature of our quotes service – with multiple installers providing competing quotes to one customer – means that installers must provide great hardware, great service and be competitive on price to win your business.
*For the purpose of transparency, here is what we charge our clients for 'sales leads':
'Solar only' leads: $45
'Add a battery to existing system' leads: $45
'Hybrid system' leads: $50
'Off-grid' leads: $75
'EV Charger' leads: $30
'EV Charger + Solar' leads: $45
'Maintenance & repairs' (exclusive leads – only ever sent to one company): $36
'Commercial' leads: $150
Another important point that I should make is this: I am extremely fussy about which companies I allow to quote through SolarQuotes. Over the last 10 years I have turned hundreds of companies away (including some huge ones!) because my reputation depends on only referring great solar companies, and I genuinely care that you have a good experience.  Also our Good Installer Guarantee means I'd probably go broke if I started recommending clowns.
If I do misjudge, and a company that I have accepted into the SQ network starts to get consistently bad customer reviews – I will remove them from the network.
This policy means that, after 14 years of pruning my clients and collecting over 25,000 solar company reviews, I am very confident that all the companies I refer will provide great quotes and a fantastic installation if you choose to accept their quote.
To compare our way of doing business to other "solar quote" websites, simply ask them if they:
– Accept whoever applies, no matter how bad their reputation, because there's money to be made?
One of the hardest parts of running SolarQuotes day-to-day is managing the delicate balance between homeowners who want multiple quotes for solar, and the available numbers of installers to take those requests. 
Sometimes, people who request quotes will find that we match them with less than the number of quotes (max 3) that they ask for, simply because I don't have enough installers available to handle the request.
This represents a lost revenue opportunity for me! The easiest way I could make up the shortfall is by lowering my (very strict) installer standards.
I have never (and will never) do this – I truly believe that consumer trust and goodwill can be lost overnight, and dropping my installer standards would be the fastest way I know to drive the sterling reputation of SolarQuotes (if you don't believe me, check our reviews on the independent third-party review website TrustPilot here) into the mud.
– Make life more complicated for solar installers by charging commissions and requiring monthly "membership fees"?
Commission based payment models are a classic example of perverse incentives – it would throw the entire "independent, unbiased" nature of SolarQuotes out the window if we took a commission. 
This is because we would have a direct financial incentive to steer people to buy from the companies that we referred. 
At the moment, we steer people to get quotes from companies we've referred because we truly believe they are excellent – but we'll be the first ones to admit that a competitive quote from a company outside of our network is a great choice too.
– Force installers to commit to minimum spends to stay active in the network?
One of the reasons I believe SolarQuotes is so good at what it does is because it makes life for installers so easy. When you introduce membership fees and minimum spends, it adds a layer of complexity to what should be a straightforward business relationship.
– Literally refer you to the installers that bid the most in an auction?
Don't get me wrong – we charge installers when we refer them to you. But we do not auction you off to the highest bidder – as some sites do! We charge a flat fee to everyone who qualifies. That's fair and simple for everyone involved.
Please also note: there are excellent solar installers in Australia who choose not to join SolarQuotes®. If you are confident that you have found a good, local installer, then you can always independently get a quote directly from them. No worries! I'm just happy if you get a good system on your roof. We have reviews of almost all solar installers on our site – clients or not.
That's the short version. If you want the full story of how SolarQuotes came into being, then pull up a chair and a cuppa (or a cold beer) and I'll begin… 
The long version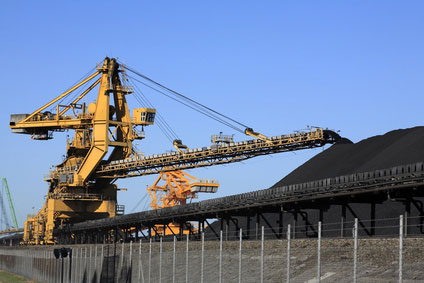 The time is 2007, the place is Newcastle, NSW. I was working as an "Advanced Control Engineer" for an Engineering consultancy. Basically, my job involved designing and installing industrial control systems around Australia. For those who don't know what an industrial control system is, it is the software that controls anything that moves in a mine, factory, port, power station, etc. For example, I spent many a day with my laptop plugged into coal loaders like this trying to get them to move in a more efficient way so they could load their dirty cargo on to ships bound for China faster.
So most of the time I was helping coal mines either dig coal out of the ground or pile it onto ships more efficiently. This didn't sit well with my conscience. The sheer scale of the mines and coal loading terminals that I worked on blew me away. Now massive things can be quite cool. But when every lump of coal is contributing to climate change, it's bloody scary.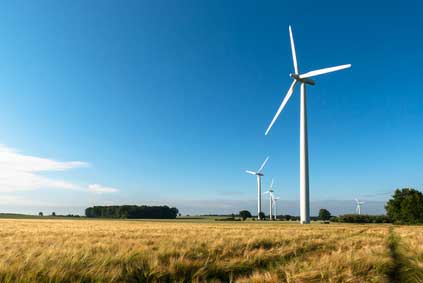 One of the non-coal projects I worked on during 2007 was a software system to help predict and avoid failures in wind turbines in New Zealand. When I saw the scale of the operation that our client, Meridian Energy, had in NZ, and how much power those wind farms contributed to the kiwi grid, I had my 'renewable energy' epiphany. 
Renewable energy can and does contribute massively to our energy needs when it is deployed at scale. Last time I checked, wind and solar power in my home state of South Australia contributed two-thirds of all electricity supplied over a 12 month period. The renewable energy narks (of which you'll find plenty commenting on my blog!) just don't get it. But I did. I decided in 2007 that if I was helping dig coal out of the ground I was part of the problem. I decided to try and earn a living another way. I needed to find a way that might – in some small way – contribute to the solution.
I quit my job that year and defected, literally over the road, to the CSIRO's "Energy Transformed Flagship".  Here I managed to get a job attempting to commercialise renewable energy and energy efficiency technologies that the CSIRO were developing. A great job in theory! In practice, I sucked at it. Why? CSIRO at the time was going through an incredibly bureaucratic and legalistic phase. And I was unable to get anything done without getting legal and top-management approval.  Anyone that knows me knows that I like to 'just do things', see if they work, then move on if they don't. Suffice to say I got incredibly frustrated by the bureaucracy and quit in less than 12 months!
I realised that I was not very good at working for other people. The only solution was to start my own gig. Luckily, a year or so earlier I had created a small online business selling an e-book I wrote for electrical engineers, and that was generating some income for me. Not enough to live on, but I was confident that I could grow it to a full-time income if I could just focus on growing that business. However at the time, I had 2 kids under 2 and Chantel, my wife was pregnant with a third. Peace was pretty hard to come by, so I came up with a solution…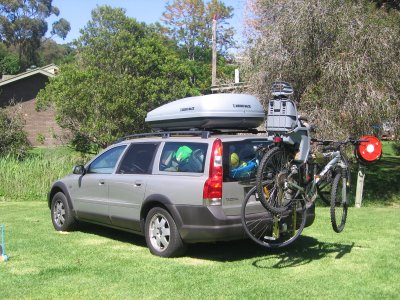 My solution was to sell our house, put all our stuff in storage, buy a tent and go camping down the East Coast for at least 3 months in the knackered old Volvo in the picture! That was September 2008. I reckoned that a remote campsite after dark with everyone else asleep would give me the peace I needed to focus. I also reckoned that having the 'gun to my head' of not-enough-income-coming-in would provide the incentive for me to make my business work!
And, surprisingly, it worked. Three months later after we had got as far as Adelaide, just before Christmas, I had a business which replaced my CSIRO income. Woo hoo! 
Even more surprisingly, Adelaide was a great place! Everyone on the East Coast had peppered me with stories of how lame, quiet and dull Adelaide was. I found out the truth. It is the best city in Australia to live with a family. But don't tell anyone. It's a secret you know!
We spent Christmas in Adelaide Shores Caravan park in our tent and moved into a rental in Brighton, on Boxing Day 2008.
In early 2009 I decided it was time to start a business that would somehow help promote renewable energy. 
So how did I get the idea for SolarQuotes?
When I was doing up my house in Newcastle, getting it ready to sell, I hired a painter. I was pretty skint at the time, and I offered to make a website for him to pay part of his fee. As I talked to him about how he advertised his business he told me about a company he used to get sales referrals. The company advertised "Get 3 Quotes For Painting!" and he paid $30 to be one of the painters that quoted. He told me it worked really well for him and his new customers. That's a great business, I thought!
Four months later in Adelaide, something in my brain clicked and I wondered if this business that my painter told me about would work for people buying solar panels. 
At the time, I had no office, apart from a windowless walk-in wardrobe in the rented house, so I was literally working out of Brighton Public Library. Which was very peaceful. And the Wi-Fi was free.
So I invested about $100 in some good solar books and set out to make a website that answered people's questions about solar power in an easy reading, straightforward and occasionally funny way. I also put together a form with some free software where people could ask for quotes. If they completed the form I got an email, which I then manually forward to 3 local solar companies that I found in the Yellow Pages.
I built the website and invested a few hundred dollars in Google Adwords which said: "Get 3 Quotes for Solar, It's Quick, Easy & Free!".  Happily, people started asking for quotes. I thought  "I might be onto something here!". So I wrote to every accredited solar installer in Adelaide, asking them if they wanted to quote on solar power systems through the site. I got 3 local solar installers on board and the rest is history.
We now have about 400 clients (and have turned away many, many more), serve over a million page views every month and have a small IT team that keeps those servers spinning and writes the software that runs the whole show.
I've moved out of Brighton Library, and have a home office in a 2 storey straw bale house I built in Brighton. I employ a small team of 15, all of whom work from their homes in Adelaide, Sydney, Auckland, Brazil and Portugal, and collaborate over the internet. 
Most importantly, 650,000 Aussies (or about 1-in-20 homes in Australia) have used SolarQuotes to get quotes for solar, batteries, EV chargers, or all three. And we've got some lovely feedback along the way. I've also had a bunch of legal threats from solar cowboys but that's a story for another time.
So if you want quotes for solar, batteries or EV chargers, please consider using my service to get 3 quotes from great, local installers. Or if you are not ready to buy yet, have a look at all the resources we have on the site to help you get more informed. This includes an extensive database where you can find information on solar power in your location.
If you've got any questions about solar (or mountain bikes or straw houses) my contact details are here.
By the way – you can also read a bit more about me on FinnPeacock.com – and while you're here, check out my book, The Good Solar Guide : 7 Steps To Tiny Bills For Australian Homeowners!
May the sun continue to shine on your roof.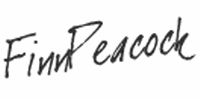 Finn 🙂