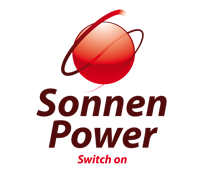 Sonnen Power

Reviews
About
Sonnen Power are a solar power company that operate nationwide using local installers. They are headquartered out of Perth.
Sonnen say they offer a whole range of solar equipment and installation options to cater for most requirements dependent upon what you want your system to achieve and what your budget is.
Sonnen believe that to say that solar power is for everyone is shoot from the hip sales hype that they don't adhere to.
Sonnen promise:
* An honest opinion on whether or not solar will suit your home and meet your expectations.
* Recommendations on what size system is best suited to achieve the outcome you expect.
* Warranty and service that is backed by both Sonnen and their Australian owned nationwide distributor.
* Products that are credible and approved for the conditions expected in the harsh Australian environment.
* Installation of the system by qualified installers that are approved by both their distributor and the Clean Energy Council.
Sonnen promise to not provide misleading/ambiguous advice to ensure a "Quick Sale".
The views expressed by reviewers are theirs' alone, and do not necessarily reflect those of Peacock Media Group, which makes no representations as to the accuracy of the reviews. For our full disclaimer and further information, see our Terms of Use and our Review Guidelines.
Sonnen Power Reviews (
26

)

Show Most Recent reviews from All time  across Australia
5 star

0
4 star

17
3 star

9
2 star

0
1 star

0
View Timeline