Blueline Solar solar inverter reviews
Overall Rating From 5 Reviews: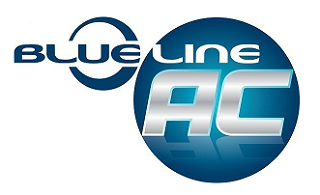 Blueline is an Australian solar manufacturer specialized in the manufacturing and distribution of solar products and, in particular, solar inverters, roof mounting systems and monitor systems.
The company is Australian owned and based and, thanks to a wide distribution and management network, Blueline's customers will be able to communicate easily with them should they incur in any issue with their products or with their warranty.
Blueline products are suitable for any kind of application in the commercial and residential markets, also thanks to the possibilities offered by their three series of inverters: the MI, AC and XT. Furthermore, thanks to their monitoring systems, you will be able to check the performance of your solar installation using a simple WI- FI connection, the Ethernet or via your iPhone and its dedicated application.
If you want to find out more about Blueline's line-up of solar inverters, simply check out the products listed below to find the ones that best match your needs and requirements. You can also check out these videos:
https://www.youtube.com/watch?v=FXnDa8By0lM
https://www.youtube.com/watch?v=9BNItYsbmL0
Rating
Comments
Name
State
Postcode

Bought From: Capital Solar Review Date: 8 October 2012
Narelle
NSW
2800

Bought From: Combined Solar Review Date: 14 September 2012
GERARD
SA
5608
Works for me and easy to read of its performance / operationon the LED panel.
Bought From: A.I.R.E. Solar Review Date: 11 September 2012
Lynda
QLD
4817

Bought From: Queensland Renewable Energy Review Date: 11 September 2012
Anon
QLD
4559

Bought From: State Solar Services Review Date: 5 September 2012
Suseel
VIC
3340
Blueline Solar has 10 solar inverters in our database