GCL-Poly Suzhou Energy solar panels review
Has Not Been Rated Yet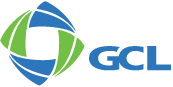 Average Customer Rating:
N/A
GCL
While GCL has been producing silicon for solar cells for over 20 years, they are a relative newcomer to solar panel manufacturing. They are working to become recognized as a tier one manufacturer, they have not yet established enough of a track record to be generally accepted as one.
GCL produces panels with an industry standard 10 year product warranty and either a 25 or 30 year performance warranty. They don't have an Australian office at the moment, but they do have an Australian partner, One Stop Warehouse.
The Massive GCL Corporation
GCL, or to give it its full name, Golden Concord Holdings Limited, is a massive Chinese corporation with around $21 billion worth of assets worldwide. With worldwide meaning mostly in China.
In addition to producing silicon for solar panels, they are also involved in oil and natural gas exploration, and Liquid Natural Gas transportation.
The corporation established the GCL-Poly company in 1996 and it now produces around 35% of the world's supply of silicon wafers used to make solar cells. In 2016 they will produce a total of over 16 gigawatts worth. That could make more than two and a half times the total solar capacity of Australia at the end of 2016.
GCL has not been content to merely supply silicon to other companies so they can use it to make solar panels. They have also recently moved strongly, decisively, and with verve, into solar panel manufacture. I hope they remembered to bring high quality along with them, but that remains to be seen. Their expansion into panel manufacture has occurred at phenomenal speed and in the first half of 2016 they became the 6th largest panel manufacturer in the world.
GCL's Solar Panel Division is GCL System Integration Technology Co.
In order to facilitate developing solar panel manufacturing capacity, and possibly to make it easier to cover up their mistake if it doesn't work out, GCL created GCL System Integration Technology Co.
If you want to look at datasheets for GCL panels you download them from their website here.
GCL Panel Efficiency
GCL solar panels can be up to 17.5% efficient.
Corrosion Resistance
GCL's 60 cell panels are the ones most likely to be installed on Australian roofs and their datasheets all state they are certified as corrosion resistant. This makes them suitable for installation near the sea.
The GCL Battery
GCL makes a home battery storage system. As it is a very different technology from solar panels, it is probably not possible to draw any strong conclusions about the quality of their panels from the quality of their battery, or vice-versa.
Australian Partner
GCL does not appear to have an Australian office, but they do have an Australian Partner, One Stop Warehouse. Their head office is in Woodridge, which is about half an hour's drive from central Brisbane. As the importer of GCL panels, they would be considered the manufacturer under Australian Consumer Law. Therefore, the continued existence of their warranty will depend upon One Stop Warehouse continuing to exist and not GCL.
The Future
GCL is a huge company and appears determined to improve the quality of their panels and become an established tier one manufacturer and I expect they will succeed. But solar panel manufacture is a highly competitive business and it's not possible to be certain which companies will succeed and which will fail. As we have seen in the past, rating agencies who do nothing but look into the financial health of companies often cannot predict which companies will go belly up and which won't. So, as with most things in life, investing in GCL panels is a bit of a gamble.
My Recommendation
I have heard one or two anecdotal stories about problems with GCL panels but I have no good evidence they are not reliable. The company is in the process of becoming recognized as a tier one panel manufacturer and if you buy their panels I think it is unlikely you will have problems. However, because they don't yet have a proven track record, I would recommend getting a more established brand of tier one panel for now.
GCL-Poly Suzhou Energy has 5 solar panels in our database