Schott Solar AG solar panels review
Overall Rating From 9 Reviews: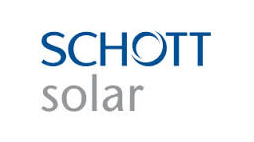 Schott is a multinational company with more 100 years of experience in different fields and industries such as pharmaceuticals, optics, appliances, automotive, electronics and solar energy. As a matter of fact, Schott is not new to the PV business, since they first joined the industry in the late 50's to develop solar cells that were to be used for traveling into space.
One of Schott's oldest installations is almost 30 years old, and today is still working above 90% of the initial rated power…not bad!
As of today, the company's core business is wafer-based modules and cells production and its plants can supply way over 500 MW per year of both modules and cells. The main manufacturing lines are located in different parts of the world, mostly in China, but also in Czech Republic, Spain and Germany, whereas global photovoltaic resellers source their products from facilities in the US. The company can also count on many international offices, one of which is located in NSW to serve Australian customers.
If you want to learn more about Schott's range of products, make sure you browse the reviews here below from customers who previously bought their solar panels, or have a look at the photovoltaic systems listed on this page to find the ones that best meet your requirements and needs.
| Rating | Comments | Name | State | Postcode |
| --- | --- | --- | --- | --- |
| | Bought From: Infinity Power Review Date: 21 May 2014 | Alastair | QLD | 4878 |
| | Bought From: Wescor Electrical Review Date: 26 September 2012 | William | QLD | 4570 |
| | Bought From: Infinity Power Review Date: 16 September 2012 | Peta-Maree | QLD | 4882 |
| | Bought From: Going Solar Review Date: 16 September 2012 | TREVOR | VIC | 3070 |
| | Bought From: Infinity Power Review Date: 13 September 2012 | NEIL | NSW | 2486 |
| | Bought From: Going Solar Review Date: 11 September 2012 | Malcolm | VIC | 3192 |
| N/A | Bought From: Love Energy Review Date: 11 September 2012 | George | SA | 5041 |
| | Bought From: EnviroGroup Review Date: 11 September 2012 | Greg | VIC | 3071 |
| | Bought From: Sun Empire Solar Systems Review Date: 7 September 2012 | Pam & Joe | VIC | 3021 |