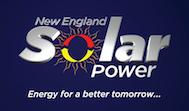 New England Solar Power

Reviews
About
New England Solar Power is a locally owned and operated business providing solar power since 1999. We have experience in designing, installing and servicing many types of solar power systems like Grid Connect, Stand-alone (off-grid), Hybrid and Solar pumps. We also have extensive experience in commercial solar systems up to and beyond 100 kW.
The key to commercial solar is knowing what your daytime electricity needs are as well as determining the most suitable roof space (or ground space for ground mount systems).
Using the latest software, we can design a system specifically for your rooftop, which may involve multiple arrays in different orientations, minimising losses, and maximising the energy yield for the situation.
After obtaining network data on your organisation's energy consumption, or by installing a data logger for a period, we use software with real solar insolation data specific to your region to analyse the financial impact that various solar system sizes are likely to have on your electricity bill. From this we produce a report, outlining Internal Rate of Return, calculated payback period and estimated bill reduction, on a range of system sizes.
We have successfully negotiated connection agreements for many commercial scale solar PV projects, ranging from 10kWp to 315kWp. This involves providing schematics of the specific designs, and ensuring that voltage rise in the installation is minimised, and all connections meet the NSW Service & Installation Rules. On occasion this requires additional network protection equipment; we have the expertise to carry out this work.
Our cost effective solar sheds and ground mount panel frames are built to last and have the added benefit of ease of re-location. We provide free quotes and assessment services.
Panels, inverter and battery brands
Panel brands previously installed
Inverter brands previously installed
The views expressed by reviewers are theirs' alone, and do not necessarily reflect those of Peacock Media Group, which makes no representations as to the accuracy of the reviews. For our full disclaimer and further information, see our Terms of Use and our Review Guidelines.
New England Solar Power Reviews (
7

)

Show Most Recent reviews from All time
5 star

2

4 star

3

3 star

2

2 star

0

1 star

0
View Timeline