Fronius

- Inverter Reviews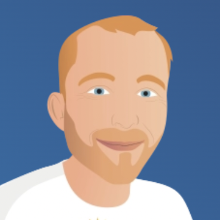 Finn's Fronius Inverters Review & Verdict
Finn Peacock has been a Chartered Electrical Engineer since 1998, and is ex-CSIRO
Fronius inverters are brilliant: reliable, high performance with a very smart optimisation algorithm to squeeze lots of energy from panels even with partial shade or on multiple roof areas.

But beware: a Fronius-powered solar system is only as good as the designer designing it and the installer installing it!

Make sure you buy the Fronius GEN24 - it is better and quieter than its 'SnapINverter' predecessor. And if you choose to upgrade to batteries later, the inverter can be software-upgraded to control batteries at any time for $650 to $1000 depending on the inverter size.
Fronius Inverters: Pros & Cons
Brilliant local support and warranty.
Ethical approach to full life cycle, packaging, repairability and recycling.
Thoughtful connection area makes it easy to install in a very neat and compliant manner.
High DC input current for modern panels and flexible parallel arrays.
Great surge capacity for hybrid output during a blackout.
Open source compatibility for smart control of other loads.
Compatible with the excellent Wattpilot EV charger.
40-second delay on hybrid backup is an unmissable indication you need to conserve energy.
The fan means it stays cooler, lasts longer and yields more energy.
The fan makes some noise, but new models are very quiet.
40-second delay on backup means you'll need to reset the clock on the oven.
Premium price (but you get what you pay for)
53Hz output during a blackout means hybrids don't play well with some appliances or any other solar inverter.
Old and new Fronius show up on the same Solarweb portal but they do not talk to each other or coordinate output. There can only be one Gen24 running in a power outage.
The well-loved SnapINverter series is being phased out.
About Fronius
Fronius Customer Service: 03 8340 2900
Fronius is a European company that was established by founder Günter Fronius in Austria in 1945. Mr. Fronius kicked off with a repair shop for radios and electrical equipment and soon started making battery chargers, then welding transformers.
The company grew over time from being a welding and battery charger manufacturer to become one of the most prominent European players in the solar hardware market. Its solar division has been operating since 1992, so they have decades of experience - and this shows in Fronius inverter products.
In late 2010, Fronius opened its Australian office in Melbourne where it not only provides customer service and technical assistance, but also offers product demonstrations and training courses.
Fronius make some of the best inverters in the world. They once were playing catchup with SMA in terms of industry reputation and quality, but I would argue they have well and truly done so in more recent years. I would happily have one of these inverters on my house and Fronius is currently a SolarQuotes recommended inverter brand.
In the 2023 SQ Installers' Choice Awards, Fronius achieved the top spot for the third year in a row - and quite convincingly. It was also voted by installers as offering the best after-sales support.
Fronius inverters are easy to 'export limit'. But you do have to buy the 'Fronius Smart Meter (FSM)' accessory to do this. The hardware costs around $250 for a single phase system and installation can cost up to a couple of hundred bucks..
The FSM also allows full consumption monitoring (over and above standard solar monitoring); although I am not a fan of the Fronius SolarWeb monitoring software. Personally, I prefer Solar Analytics and always recommend adding Solar Analytics to your Fronius inverter - using that for monitoring instead (or in addition to).
Fronius solar inverters usually come with 2 solar inputs (or MPPTs). Their MPPT efficiency is legendary. And if you have a symmetrical east/west facing roof, you can often put both the east and the west array into one input - leaving the second inverter input free for a third roof area.
The only tech-related downside with the Fronius hardware I am aware of is in relation to their inverters being fan cooled. While this improves efficiency and longevity, it can be rather noisy in the older SnapINverter models; particularly on hot days. Keep them away from living areas! The noise isn't such an issue with the GEN24 models.
You'll also pay more for a Fronius inverter than many other brands; but that extra cash is money well-spent given the quality and bearing in mind an inverter is the true workhorse of a solar power system.
Fronius Solar Inverters Available In Australia
The product lines available in Australia for some years were the Fronius Primo (single phase) and Symo (three-phase). These have proven their mettle in Australia's often harsh conditions.
More recent additions are the Primo and Symo Gen 24 Plus. These are hybrid inverters designed for use in conjunction with batteries. However, a really interesting feature is PV Point, which enables backup power without a battery supplied to a dedicated power point installed near the battery or inside the home. Assuming sufficient solar power resources are available, it can provide a maximum 3kW during a blackout situation - but watch out for clouds!
There's also a non-hybrid Primo Gen 24 available - which doesn't have the PV Point feature.
Various specifications and estimated pricing for Fronius gear can be found on our solar inverter and hybrid inverter comparison tables.
Fronius Solar Inverter Warranty Notes
All Fronius string inverters are accompanied by 5 years Fronius Warranty Plus. However, by registering at www.solarweb.com, customers can receive an additional 5 years warranty free of charge. But note that while the first 5 years covers parts and warranty, the second only covers parts.
If you should experience what you believe to be a warranty related issue with your Fronius inverter, you should first contact the original installer of the unit. But if that installer is no longer around, don't panic.
Fronius advise that in this situation they first require the customer to find an qualified solar installer to verify the issue with the inverter - but this needs to be paid for my the customer. Once the issue has been confirmed, the installer will then contact the company on your behalf. Fronius will then work with the installer to arrange for replacement of the inverter. If a customer needs help in finding an installer, the company is able to make a recommendation.
Do you own one of these inverters? Share your experiences with other Australians by leaving a Fronius inverter review.
Expand for more juicy company details
See current Fronius Inverters
Fronius has 14 solar inverters in our database
Filter by:
Price 
Inverter Size 
Phase type 
Model number
Approx Price
Inverter Size
Max Efficiency (%)
# of MPPT's
Phase Type
Fronius Reviews (
7717

)

Show Most Relevant reviews from All time
5 star

6343

4 star

1231

3 star

70

2 star

28

1 star

45
View Timeline