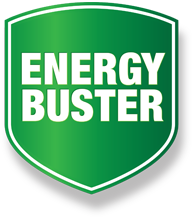 Energy Buster

Reviews
About
The Energy Buster team is made up of skilled engineers who specialise in energy saving. Over many years we have provided solutions for some of Australia's largest energy users. We are now utilising our experience to provide the same outstanding results for home-owners and small businesses.

Energy Buster's best practice way to energy savings

SIMPLE
Energy Buster has one simple goal – to cut your power bill. Our team of energy engineers cut through the complexity to simplify the process and ensure you receive the maximum financial return.

SMART
The smart approach to energy saving is to invest only as much as you need to. Our engineers will find the sweet-spot between how much you outlay and how much you'll save.

SAVINGS
Energy Buster designs solutions that will immediately lower your energy bills, while easily paying for themselves in the fastest possible time-frame.

Energy Buster's expertise does not start and finish with just solar PV and batteries.
We consider a broad range of solution element options and individually design every system to deliver market leading performance and provide optimal results for our customers.
Panels, inverter and battery brands
Panel brands currently installed
Panel brands previously installed
Inverter brands currently installed
Inverter brands previously installed
Battery brands currently installed
The views expressed by reviewers are theirs alone, and do not necessarily reflect those of Peacock Media Group, which makes no representations as to the accuracy of the reviews. For our full disclaimer and further information, see our Terms of Use and our Review Guidelines.
Energy Buster Reviews (
59

)

Show Most Recent reviews from All time
5 star

23

4 star

35

3 star

1

2 star

0

1 star

0
View Timeline