Canadian Solar Inc

- Solar Panel Reviews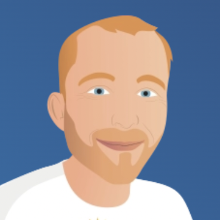 Finn's Canadian Solar Inc Panels Review & Verdict
Finn Peacock has been a Chartered Electrical Engineer since 1998, and is ex-CSIRO
Canadian Solar Panels are not made in Canada. But they are very good budget panels from a massive Chinese company that do what they say on the tin. They are well supported and well warranted in Australia. I'd be happy to have them on my roof.
There's not much more to say. A sensible choice that should sit on your roof for decades churning out the kilowatt-hours and pay for themselves quicker than a more expensive brand. Sometimes the boring but sensible choice is the right choice.
Canadian Solar Inc Panels: Pros & Cons
Well-built, consistent dimensions.
Variety of models offering competitive efficiency ratings.
Large, vertically integrated Tier 1 company making all solar components in house.
Shipping gigawatts of solar panels.
Most heavily involved in using their own panels on their own solar farms.
Local office to handle warranty even if your retailer/installer has disappeared.
They're not Canadian at all.
Few models are offered in an install-friendly width, most are 1130mm or 1300mm wide, making them difficult to handle and easy to damage.
About Canadian Solar Inc
Canadian Solar is a "Tier 1" producer of panels. Despite their name, any panels you buy in Australia will not be made in Canada. Canadian Solar panels we purchase are most likely to be made in China - not that there's anything wrong with that.
These days the company's panels generally carry a 25 year product warranty in Australia. Canadian Solar has an Australian office located in Melbourne to look after local support and warranty issues.
Canadian Solar produces a variety of panels, all of which are corrosion resistant and therefore suitable for installation anywhere in Australia. The company manufactures poly and monocrystalline modules, most using PERC (Passivated Emitter and Rear Contact) technology; but some boasting TOPCon (tunnel oxide passivated contact) or HJT (heterojunction) tech. Like many major manufacturers, it has also moved into half-cut (dual) and shingle cell configurations.
The highest efficiency panels produced by Canadian Solar (HiHero) are up to 22.5% efficient. This higher than average efficiency can be useful when available roof space is limited.
You can find specifications and pricing of selected models available in Australia on my solar panel comparison table.
Company History
In 1987 the founder of Canadian Solar, Shawn Qu, was earning around $5 a week in today's money teaching in China. That year he moved to Canada and began studying to obtain his masters degree in physics. In 2001 he founded the company.
Shawn Qu now spends most of his time in China and that is understandable, as in winter it is so cold in Canada it is possible to freeze to death in less time than it takes for a bear to find you and eat you.
It hasn't always been smooth sailing for the company. The firm experienced a significant setback in June 2016 when a cell manufacturing plant they owned in Funing was hit by the worst tornado in China in 50 years, injuring employees and collapsing almost 4 hectares of factory buildings.
Manufacturing Locations And Capacity
Canadian Solar has 20 manufacturing facilities spread across Asia and the Americas. Its 2022 module production capacity was approximately 32 GW, while cell manufacturing capacity was around 19.8 GW.
As August 2023, the company had shipped around 96GW of panel capacity - quite a jump on September 2022's 75 gigawatts and from its mid-2021 tally of 55 gigawatts.
Canadian Solar Builds Solar Farms
Canadian Solar is more heavily involved in the construction of solar farms than most solar panel manufacturers. The company says it has developed, built and connected more than 8.8GW of projects across 20 countries - including large scale PV power stations here in Australia.
By August 2023, the Company had approximately 609 MW of its own projects in operation, 6.9 GW of projects under construction or in backlog, plus an additional 17.7 GW of projects in advanced and early-stage pipeline.
Warranty Procedure For Orphaned Canadian Solar Customers
If you have purchased Canadian Solar panels from a solar installer who has since gone out of business, the responsibility for warranty claims shifts to Canadian Solar. Their customer service line in Australia is 03 8609 1844 - affected customers should contact this line for assistance and advice on how to arrange for panel replacement under warranty.
I Am Fine With Recommending Canadian Solar Panels
Canadian Solar is considered a tier 1 solar panel producer, which means banks and other institutions consider both the panels and the company reliable enough to be a worthwhile investment.
The company's panels are pretty popular with installers here in Australia, ranking equal third in the SolarQuotes 2022 Installers Choice awards; in the budget category.
I have no problem recommending Canadian Solar panels. They are a generally reliable panel that provides good value for money. Just don't expect them to come from Canada.
Expand for more juicy company details
See current Canadian Solar Inc Panels
Canadian Solar Inc has 20 solar panels in our database
Filter by:
Type of solar panel 
Wattage 
Panel Efficiency 
Approx. Cost/Watt 
Model number
Series
Wattage
Panel efficiency (%)
Approx Cost per Watt
AUD Retail incl GST
Approx cost per panel
AUD Retail incl GST
Panel technology
Country of manufacture
Canadian Solar Inc Reviews (
1920

)

Show Most Relevant reviews from All time
5 star

1502

4 star

383

3 star

24

2 star

3

1 star

8
View Timeline