Jinko Solar

- Solar Panel Reviews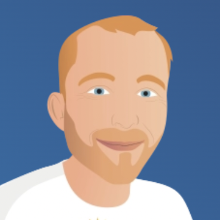 Finn's Jinko Solar Panels Review & Verdict
Finn Peacock has been a Chartered Electrical Engineer since 1998, and is ex-CSIRO
Jinko Solar panels are good quality, well-priced panels from one of the largest manufacturers on the planet. Importantly for Australians, Jinko have a strong Australian presence with a well-staffed local office and good Australian support.
Jinko is a big company with solid R&D (research & development) resources. Their latest "Tiger" panels are some of the most efficient available with efficiencies up to 22.53% - anything over 21% is a world class.
When I surveyed Australian installers in 2021, 2022 and 2023, they rated Jinko as the second best budget panels on the market.
But be careful: because Jinko panels are relatively low cost, they can sometimes be offered by retailers who are operating towards the bottom of the market. A good solar power system needs a lot more than a good brand of solar panels. A high quality installation is crucial.
Jinko solar panels, well installed, should offer decades of cheap energy. Jinko panels, badly installed, will not.
Jinko Solar Panels: Pros & Cons
Good quality control - Jinko own the entire production process from making the silicon ingots right through to assembling the panels.
High efficiency - Jinko technology offers some of the highest efficiencies of any manufacturer, with some models over 22% efficient.
Billion dollar company
Strong Australian presence
Strong brand that the company will want to protect
Well-priced
Sometimes used by shonky solar retailers
Jinko's financial stabillity has been rated as "at-risk" by SinoVoltaics
About Jinko Solar
Jinko Solar is a Chinese company producing "tier 1" panels. The company has a physical Australian office in Sydney, offering local support if you have a problem - and that's a very good thing. But you shouldn't need to use it as generally speaking Jinko solar panels have proven to be a cost effective combination of reliability and price. The company also has dedicated warehouse facilities in Melbourne, Brisbane, Adelaide and Perth.
Company History In Brief
Jinko was founded as a company in 2006. I don't think they actually made anything that year, but I have to presume they were thinking really hard about making stuff. Other highlights from the company's early days were the production of ingots (big solid lumps of silicon) in 2007, slicing ingots into wafers in 2008, using those wafers to make cells and solar panels in 2009, then a stock market listing in 2010.
Since that time, the company has grown at a ferocious rate.
But a black mark in the company's history occurred in 2011, when hundreds of people protesting fish killed by a chemical spill in a nearby river stormed the Jinko factory in Haining City. Company cars were overturned, offices were trashed, and riot police were called in to stop the toxic avengers.
On a related note, an organisation called the Silicon Valley Toxics Coalition, or SVTC, used to produce an annual report ranking solar panel manufacturers on environmental and social responsibility.
In 2014 Jinko was given a score of 7 out of 100. Then in 2015, the company came 14th out of 40 companies surveyed, with a score of 53 out of 100. This was not a great result, but it was a huge improvement. But in 2018-19, the company was ranked no.1 by SVTC, with a perfect score of 100. SVTC doesn't appear to have published scorecards since that year.
So, Jinko Solar came a long way in a short time - and if they have a factory in your town I am sure they are far less likely to kill all the fish in the local river than they used to. Walking the solar talk, JinkoSolar has also pledged to power its own operations with 100% renewable electricity by 2025.
Manufacturing Locations And Capacity
As at mid-2023, Jinko had a total of 14 production bases in China, the United States, Malaysia and Vietnam..
By Q4, 2022, the company's production capacity of monocrystalline silicon wafers, cells and modules reached 65GW, 55GW and 70GW respectively. The company is shooting for annual production capacity for mono wafer, solar cells and solar modules to hit 75 GW, 75 GW and 90 GW, respectively, by the end of 2023.
By the end of Q1,2023, cumulative shipments of Jinko Solar modules had exceeded 150GW.
While a few years back (2019) JinkoSolar was ranked the number one manufacturer in terms of panel shipment volume, in 2021 it was at number 4 according to solar PV market intelligence and research firm PV InfoLink, after achieving number 2 in 2020. However, in the first half of 2022, Jinko had climbed back to the top.
Jinko's workforce had remained fairly constant at around 15,000 for several years while its production capacity had doubled. That's the way things go these days thanks to automation and robotics. But it appears to have added a bunch more staff in recent years, with a couple of estimates putting the number of employees at more than 24,000, and one at more than 31,000.
General JinkoSolar Panel Info
Among the Jinko solar panels currently sold in Australia are the Tiger (Neo and Pro) product lines available in various wattages up to 480W and efficiencies ranging up to 22.53%.
The higher the panel efficiency, the less roof space a system will take up. For most installations this is not a problem, but some people have a limited amount of room to install solar panels. Unlike some other manufacturers, the efficiencies Jinko gives for their panels are accurate and they don't cheat by not including the panel's frame in the efficiency calculation. That is appreciated.
Like many manufacturers these days, Jinko is focusing on producing panels with "half-cut cells"; which offer benefits including better partial shade tolerance.
All the panels they currently ship to Australia are salt mist corrosion resistant and suitable for installation in any location. Jinko panels available in Australia generally carry a 25 year product warranty these days.
Warranty Procedure For Orphaned Jinko Customers
If you have purchased Jinko panels from a solar installer who has since gone out of business, the responsibility for warranty claims shifts to JinkoSolar. Their customer service line in Australia is 1300 326 182 - affected customers should contact this line for warranty assistance.
Jinko have advised that customers will be asked to send through photos and serial numbers of affected panels to an email address that they will provide, and they will then arrange for the replacement of the panels. If required, Jinko will be able to recommend installers to carry out the work if a customer is unable to organise one themselves. They will also reimburse customers for labour costs involved with replacing the solar panels - $200 for the first panel, and $15 for each additional module.
Jinko Solar Panels Are A Cost Effective Choice
Jinko Solar panels offer a combination of good reliability and competitive pricing that can make them a very cost effective choice for home solar installations in Australia.
Check out the reviews below from Australians who have these modules on their rooftops, and add your own JinkoSolar panels review if you're an owner of any of their PV products.
Expand for more juicy company details
See current Jinko Solar Panels
Jinko Solar has 18 solar panels in our database
Filter by:
Type of solar panel 
Wattage 
Panel Efficiency 
Approx. Cost/Watt 
Model number
Series
Wattage
Panel efficiency (%)
Approx Cost per Watt
AUD Retail incl GST
Approx cost per panel
AUD Retail incl GST
Panel technology
Country of manufacture
Jinko Solar Reviews (
2718

)

Show Most Relevant reviews from All time
5 star

2141

4 star

517

3 star

35

2 star

6

1 star

19
View Timeline