Jinko Solar

solar panels reviews
5 star

408
4 star

359
3 star

23
2 star

1
1 star

4
About Jinko Solar, Solar Panels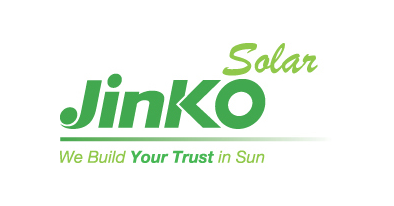 Jinko Solar is a Chinese company producing tier 1 panels. All the panels they currently sell in Australia are salt mist corrosion resistant and suitable for installation in any location. They carry a 10 year product warranty that is standard for the industry and they have an Australian office that provides that gives you someone in the country you can call if you have a problem.
Overall, Jinko panels are a cost effective combination of reliability and price.
Jinko May Be The World's Largest Producer Of Solar Panels
It is very likely that Jinko Solar is the world's largest manufacturer of solar panel manufacturers. While Trina Solar led the world in production in 2015, in 2016 Jinko appeared to take the lead and their solar panel production for 2017 was from 8.5 to 9 7 gigawatts. That is around 8 times as much as the whole of Australia installed in that year.
Company History
Jinko was founded as a company in 2006. I don't think they actually made anything that year, but I have to presume they were thinking really hard about making stuff.
In 2007 they produced silicon ingots, which are big solid lumps of silicon.
In 2008 they started slicing them like salamis and became a silicon wafer manufacturer.
In 2009 they took those wafers and started turning them into solar cells and then used them to make solar panels.
In 2010 they raised money by entering the stock market and since then have continued to grow at a ferocious rate.
Manufacturing Locations
Jinko Solar has 2 production facilities in China and one each in Malaysia, Portugal, and South Africa.
The capacity of its Chinese facilities is massive. Its Malaysian factory can produce about 450 megawatts of Jinko panels, Portugal 200 megawatts, and South Africa 120 megawatts. The South African, Capetown assembly plant produces solar panels from imported parts, employs 250 locals, and is one of 5 solar manufacturing plants in South Africa.
Jinko's workforce has remained fairly constant at around 15,000 for the past three years while its production capacity has doubled. That's the way things go these days thanks to automation and robotics.
Jinko Panel Efficiency
The most commonly sold Jinko panels in Australia usually have efficiencies around 15.8%. This is around average or perhaps a little below average for solar panels in 2016. Trina Honey M Plus panels can have efficiencies of up to 17.7%.
The higher the panel efficiency, the less roof space a system will take up. For most installations this is not a problem, but some people have a limited about of room to install solar panels.
Unlike some other manufacturers, the efficiencies Jinko gives for their panels are accurate and they don't cheat by not including the panel's frame in the efficiency calculation. That is appreciated.
Jinko Smart Modules Have Built In Optimisers
Jinko produces smart modules that have built in DC optimisers. These are little bundles of electronics that maximise their output by reducing losses from panel mismatch, shading, and soiling.
Jinko's Eagle SE panels use SolarEdge DC optimisers while their Eagle MX panels use Maxim Integrated ones.
2011 Dead Fish Riot
In 2011 hundreds of people protesting fish killed by a chemical spill in a nearby river stormed the Jinko factory in Haining City. Company cars were overturned, offices were trashed, and riot police were called in to stop the toxic avengers.
SVTC Solar Scorecard
Each year the Silicon Valley Toxics Coalition, or SVTC, produces a report ranking solar panel manufacturers on environmental and social responsibility.
In 2015 Jinko Solar came 14th out of 40 companies surveyed. They received a score of 53 out of 100. This was not a great result, but it was a huge improvement from 2014 when they were given a score of 7 out of 100. So they have come a long way in a short time and if they have a factory in your town I am sure they are far less likely to kill all the fish in the local river than they used to.
Warranty procedure for orphaned Jinko customers
If you have purchased Jinko panels from a solar installer who has since gone out of business, the responsibility for warranty claims shifts to Jinko. Their customer service line in Australia is 1300 326 182 - affected customers should contact this line for warranty assistance. Jinko have advised that customers will be asked to send through photos and serial numbers of affected panels to an email address that they will provide, and they will then arrange for the replacement of the panels. If required, Jinko will be able to recommend installers to carry out the work if a customer is unable to organise one themselves. They will also reimburse customers for labor costs involved with replacing the panels - $200 for the first panel, and $15 for each additional panel.
Jinko Panels Are A Cost Effective Choice
Jinko Solar does not produce premium panels that have warranties in excess of 10 years or have exceptionally high efficiencies, but they do have a combination of good reliability and competitive pricing that can make them a very cost effective choice.
Jinko Solar Solar Panel Reviews