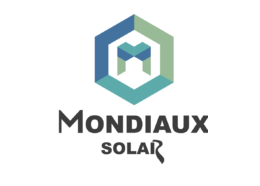 Mondiaux Pty Ltd

Reviews
About
Mondiaux is a leading clean energy provider specializing in both residential and commercial rooftop and battery storage systems. Mondiaux was born in 2011 (solar division created in 2020), and currently there are professionals with over 20 years of collective experience in the renewable energy industry working in the company.
As a Clean Energy Council member and a Code Certified Entity under the Secure Local Job Code, we focus on providing excellent services to customers by offering high-quality solar system with tier 1 panels and CEC approved inverters.
- Our professional team manages projects from concept to system design, material selection and ordering, operation and maintenance.
- We provide customized finance options to every single customer.
- We monitor the performance of the installed solar system and handle the maintenance with our comprehensive after-sale policies.
Reviewers report paying: $5,000 - $9,200 for depending on hardware choice and installation difficulty ( how is this calculated? )
Panels, inverter and battery brands
Panel brands currently installed
Panel brands previously installed
Inverter brands currently installed
Inverter brands previously installed
Battery brands currently installed
Battery brands previously installed
The views expressed by reviewers are theirs alone, and do not necessarily reflect those of Peacock Media Group, which makes no representations as to the accuracy of the reviews. For our full disclaimer and further information, see our Terms of Use and our Review Guidelines.
Mondiaux Pty Ltd Reviews (
44

)

Show Most Recent reviews from All time
5 star

19

4 star

18

3 star

4

2 star

3

1 star

0
View Timeline