Solaredge solar inverter reviews
Overall Rating From 108 Reviews: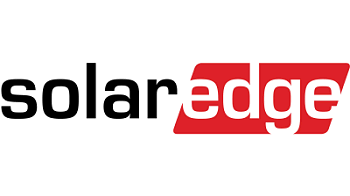 Average Customer Rating:
( 4.34 / 5 )
Solaredge is an Israeli inverter company founded in 2006. It is best known for pioneering the concept of a string inverter matched with individual 'DC optimisers' on each solar panel. These optimisers allow:
individual panel monitoring
individual panel optimisation (i.e. shade or dirt on one panel will not affect the other panels like a conventional setup)
rapid shutdown of panels in the case of an emergency
slightly more energy over the lifetime of the system
The inverters have a good reputation for reliability and efficiency, and the latest models are very compact. They come with consumption monitoring as standard which means you can actually see how much solar is being used by your home and how much is flowing into the grid.
They have one of the best inverter warranties in the industry at 12 years. I have no problem recommending them if you are looking for an inverter at the premium end of the market.
Here in Australia, the company runs a local office in Double Bay, NSW, where they service the local market.
Of course, if you've got one of their inverters, feel free to share your experience with us by hitting the green button above.
Rating
Comments
Name
State
Postcode
I have no experience with other inverters, so can't compare. Still, it exported a daily average of 9 kW over the winter months. The control panel is well thought out and provides a lot of information. Installation was well done. Due to admin mistakes, installers made 3 visits to complete everything. I ended up not using the inverter monitoring tool due to privacy concerns. Solaredge wants to know and store too much about me for my liking.
Bought From: EnviroGroup Review Date: 17 October 2018
Peter
VIC
3136

Bought From: SolarHub Review Date: 14 October 2018
Allan
ACT
2903
After a total of about 7 months of operation we have experienced no problems. Our solar system has generated about 10.52 Megawatt hours of power. I would expect to double this reading over a full 12 months as the days are now getting longer. Mid march until the present day.
Bought From: Solahart Tamworth and Districts - Namoi Sustainable Energy Pty Ltd Review Date: 9 October 2018
Richard
NSW
2357

Bought From: SolarHub Review Date: 3 October 2018
Michael
ACT
2914

Bought From: Infinite Energy Review Date: 29 September 2018
Mirek
WA
6007

Bought From: Class A Energy Solutions Review Date: 21 September 2018
Cat
SA
5051
I think the inverter is fine. What is truly annoying is the grid authority's rooting around with it for some kind of stabilisation. It makes the system switch off if the output voltage doesn't match some parameter related to the grid. They're very unhelpful about the necessary fine tuning to stop it switching off capriciously.
Bought From: Goliath Electrical Review Date: 18 September 2018
Anon
SA
5081

Bought From: Helioenergy Review Date: 13 September 2018
Ian
NSW
2047

Bought From: Gippsland Solar Review Date: 30 August 2018
Robert
VIC
3847

Bought From: Evolution Solar Kingaroy Review Date: 24 August 2018
John
QLD
4615
It just does what it's supposed to do.
Bought From: LG Energy Review Date: 21 August 2018
George
NSW
2251
Has performed faultlessly since installation
Bought From: Infinite Energy Review Date: 20 August 2018
David
WA
6152
The ability to see real time generation and usage and export and import (via public internet), with graphs, really does help with understanding consumption and reduce usage.
Bought From: Space Solar Review Date: 20 August 2018
Aaron
NSW
2155

Bought From: HCB Solar Review Date: 27 July 2018
Seamus
NSW
2324
System is operating as expected. No problems at all. Solar energy generation is less than the optimum of the system as installed, but I expected that with both shading and the onset of winter affecting overall performance. By the end of the full 12 months, I expect our electricity bills to have been reduced by about $1400 per year, and a pay back period in the region of 5 to 6 years is in operation. regards Ray
Bought From: Soltek Energy Review Date: 26 July 2018
Ray
NSW
2223

Bought From: Solar 1 Electrical Pty Ltd Review Date: 26 July 2018
Mike
VIC
3463

Bought From: Soltek Energy Review Date: 25 July 2018
Bede
NSW
2073
Good and reliable hardware with very good customer service direct from SolarEdge NOT the installer.
Bought From: Nathan Clasohm Electrical Review Date: 23 July 2018
Grant
SA
5556

Bought From: SolarHub Review Date: 18 July 2018
David
NSW
2619

Bought From: Soltek Energy Review Date: 14 July 2018
Anon
NSW
2074
No issues at all. Good interface and connectivity
Bought From: Solahart Review Date: 10 July 2018
Steve
TAS
7007

Bought From: SolarPro Review Date: 8 July 2018
Reg
NSW
2075

Bought From: Solahart Latrobe Valley Review Date: 7 July 2018
Chris
VIC
3950
One inverter stopped working shortly after install, however; I wasn't aware until a few months later when internet was connected and the monitoring software showed that it wasn't working.
Bought From: Soltek Energy Review Date: 3 July 2018
Ben
NSW
2036
The panel level monitoring of the Solaredge system has proven its worth in the first 5 months. I had a problem where 1 panel started having intermittent fault, and with the monitoring I was able to provide a snap shot direct to the Electrician who was able to replace the panel with minimal time spent on fault finding.
Bought From: Infinite Energy Review Date: 2 July 2018
Simon
WA
6155
I don't see any problems with the inverter and after one year i'm still getting good power conversion in my system. On top of that the energy monitoring system they've installed for free really helps me to monitor my energy generation, consumption and export to the grid!
Bought From: Energy Assist Group Pty Ltd Review Date: 1 July 2018
Shiou Song
VIC
3156
The optimiser on one panel failed but this was quickly replaced by the manufacturer and Solarpro at no cost.
Bought From: SolarPro Review Date: 26 June 2018
Graham
NSW
2085

Bought From: Solaray Energy Pty Ltd Review Date: 21 June 2018
Eric
NSW
2281
The optimisers do well here in VIC since we get quite some clouds throughout seasons. The web interface however could do better with better with the data & charts, as it's hard to monitor & identify which panels are not performing optimally. The only way to go about this is to download the data and perform your own analysis. Also, measurements (e.g. power) are taken at different times. Making it challenging to do a like-for-like comparison.
Bought From: Glen Clark and Co Review Date: 18 June 2018
Anon
VIC
3155

Bought From: Energy Assist Group Pty Ltd Review Date: 10 June 2018
Clive
VIC
3175

Bought From: Glen Clark and Co Review Date: 8 June 2018
Wayne
VIC
3759

Bought From: Infinite Energy Review Date: 1 June 2018
Ernie
WA
6011

Bought From: LG Energy Review Date: 1 June 2018
Peter
NSW
2535
N/A

Bought From: Absolute Energy Solutions Pty Ltd Review Date: 9 May 2018
Brian
NSW
2321

Bought From: Solar Choice Australia Review Date: 7 May 2018
Kheng
SA
5044
No problems (yet)
Bought From: Green Wiring Review Date: 3 May 2018
ANDREW
WA
6018
The only problem I have had with the system is that the energy company that I have signed up with did not adjust the meter properly, so our property was receiving over 250 volts to our switch board and inverter. The inverter had a cut out switch 0f 256 volts so the inverter would shut down the solar system. Jims (the installer) and solar edge both got onto my supplier and got them to adjust the meter input max to 250 volts. have had no problems since then.
Bought From: Jims Energy Review Date: 3 May 2018
Peter
VIC
3099
the inverter has been reliable, a little tricky to navigate the menu but ok.
Bought From: SolarPro Review Date: 30 April 2018
Andrew
NSW
2100
This in new digital design - very compact and light weight.
Bought From: Solahart Review Date: 30 April 2018
Dharmesh
NSW
2320

Bought From: CSA Services Review Date: 19 April 2018
David
QLD
4184

Bought From: Soltek Energy Review Date: 17 April 2018
Alex
NSW
2096
C.S.A. installed 20 Canadian Solar panels with 20 solar optimizers . The reason for the optimizers was that we have large trees all around our house so these give us great shade , this is good for us but not good for solar panels. despite the shade issue we are getting between 15 and 30 kwh per day and this has dropped our quarterly electric bill from about $550 to about $150.
Bought From: CSA Services Review Date: 16 April 2018
Carolyn
QLD
4210
The inverter seems to be working well as far as making lots of power for us, but it's interferring with our TV reception. We live in Melbourne and Seven network is on the lowest frequency band, VHF 177.5MHz. Then SBS on 184.5MHz and Nine network on 191.625MHz. These are the three networks I have trouble with, especially Seven. On a cloudy day like today, no problem, but when the sun comes out Seven can be unwatchable. When solar was first installed we had lots of cloudy days, so it took some time to recognise the link - which I proved by shutting down the inverter and observing the difference. I am waiting for a reply from SolarGain (installer) and Solaredge (maufacturer) as to any possible fix.
Bought From: Solargain Review Date: 12 April 2018
David
VIC
3170

Bought From: Sun Kissed Solar Review Date: 9 April 2018
Dave
NSW
2774
All's good at present.
Bought From: Infinite Energy Review Date: 1 April 2018
Bronte
WA
6023

Bought From: SolarPro Review Date: 29 March 2018
Stuart
NSW
2100
Failed in first month, was replaced quickly by installer and been great ever since.
Bought From: Soltek Energy Review Date: 28 March 2018
James
NSW
2121
We purchased a SolarEdge SE5000H unit through Soltek. The unit failed exactly three months from installation and had to be replaced under warranty. The fault was never explained to me (despite repeated requests for information from my installer, this I find very disappointing). Fault was Error Code18xB7. Another key issue was the system did NOT alarm me to notify that there had been a fault so it was a week later that I just happened to check the system and noticed power was not being generated. Again despite asking repeatedly, it was never explained to me why the alarm system failed to notify. The time to resolve the matter was 31 days from failure to back online. I believe this should have been resolved in a matter of days not weeks. It is not clear to me where the reason for the delay lay due to poor communications and information by both the supplier (SolarEdge) and the installer (Soltek). Out of exasperation, I ended up contacting SolarEdge directly who advised me they had no record of the inverter failure and the need to replace the unit at which point I did not know who to believe. It is difficult to provide accurate facts as to who was responsible for the length of time to resolve the matter and who was responsible for the unit failure and the alarm failure to notify.
Bought From: Soltek Energy Review Date: 28 March 2018
Peter
NSW
2147
N/A

Bought From: PowerVault Review Date: 27 March 2018
John
NSW
2620
The Inverter does the job and the monitoring is really great though a bit addictive. I do have problems with it restarting a lot due to High AC Voltage Errors. Once I worked out how to check the logs I've been keeping records as the inverter only seems to keep about 4 error log entries at a time. It seems that the High AC Voltage error is not uncommon but it's my main and quite concerning issue with the entire installation. I am stuck between the installer blaming the energy provider and the energy provider not getting their act together to check the grid voltage to our house. I've checked out your article: https://support.solarquotes.com.au/hc/en-us/articles/115001759153-My-Inverter-Keeps-Tripping-or-Reducing-Power-On-Over-voltage-What-can-I-do- I've asked the installer for the VRC but they have not provided it. I will hassle them but I think they will point me back to the power supplier (who I have been waiting on for months) anyway. My main concern is that the problem is the resistance in our connection to the street as I can pretty reliably cause an error if I turn off my pool equipment in the middle of a hot day resulting in a big spike in our output into the grid. The High AC error and subsequent resetting of the inverter happens reliably after the pool heater timer switches off especially if it's a really sunny day. If it is our wire I suspect it needs to be changed and I think the installer should have taken that into account at the time of install. It's all a bit frustrating as I am worried we might be damaging our equipment everytime it trips not to mention Sunny days are often no where near as productive as they should be.
Bought From: Energy Assist Group Pty Ltd Review Date: 19 March 2018
Martin
VIC
3131
Has all the features required to monitor performance of the system wirelessly plus its ready for installing a battery. If I have one regret its not installing a 5 kWh system to future proof my solar generation system on several occasions I asked SolarHub if I would be better off (subject to costs of course) installing a higher capacity system and was advised it isn't necessary but they could have recommended I incest in a higher capacity inverter (maybe this cannot be done with only a 3 kWh array of panels). I am very happy with our experience and the installation of our system.
Bought From: SolarHub Review Date: 19 March 2018
Paul
VIC
3806

Bought From: CSA Services Review Date: 12 March 2018
Ed
QLD
4061
Haven't had any problems with it, so all good after approx 6 months operation
Bought From: Energy Assist Group Pty Ltd Review Date: 5 March 2018
Brian
VIC
3793
We purposely chose a solar edge converter because we have panels on 2 sections of our roof, front & rear. Each panel works individually back to the system. Most other systems work on a string system which means the electricity generated by the system only goes back at the rate of the lowest panel. So the electricity generated by a string system is less, especially so if you have panel in different directions. The other alternative is to have more than one inverter.
Bought From: Soltek Energy Review Date: 28 February 2018
Narelle
NSW
2756
As with most of the solar-related products, it's difficult to apply a rating as I don't really have a basis for comparison. Equally I'm not really sure how to distinguish between the performance of the Inverter and Solar Panels.
Bought From: Soltek Energy Review Date: 26 February 2018
Michael
NSW
2086

Bought From: Infinite Energy Review Date: 1 January 2018
Sylvia
WA
6164
all is going very well and it is very handy to be able to see when the panels are working and how many from looking at the app on my ipad
Bought From: Infinite Energy Review Date: 1 January 2018
Bob
WA
6020

Bought From: Energy Assist Group Pty Ltd Review Date: 28 December 2017
Wee Liam
VIC
3150
It's only been 12 months but it's working as it should. No issues so far.
Bought From: Solaray Energy Pty Ltd Review Date: 21 December 2017
Joe
NSW
2094
The monitoring goes down regularly at the Solaredge end (ie. their central servers seem to go down a lot). Otherwise - it is hard to fault.
Bought From: Glen Clark and Co Review Date: 13 December 2017
Scott
VIC
3153
The solaredge android app is still working perfectly
Bought From: SolarHub Review Date: 12 December 2017
Chris
VIC
3094
This inverter is linked to our home wifi and allows us to download performance & output data direct from Solaredge. This is great for comparing output on sunny & cloudy days. Our 5.8kW system is generating an average of 37KWh on the sunny days of Oct & Nov so far, Dec is slightly higher.
Bought From: Infinite Energy Review Date: 9 December 2017
Penny
WA
6052
I really enjoy the monitoring that comes with SolarEdge system. Has helped me to track usage and know with appliances draw the most energy so I can change my habits allowing me to maximize the sun's power
Bought From: CSA Services Review Date: 4 December 2017
Larry
QLD
4053

Bought From: Infinite Energy Review Date: 17 November 2017
Vince
WA
6153

Bought From: Infinite Energy Review Date: 17 November 2017
John
WA
6025
I chose SolarEdge because they have an optimiser for each PV panel. This meant I could have them oriented in different directions to suit my roof. The per-panel performance data is quite useful and the SolarEdge monitoring portal is great.
Bought From: LG Energy Review Date: 13 November 2017
Michael
NSW
2162

Bought From: CSA Services Review Date: 13 November 2017
John
QLD
4104

Bought From: Infinite Energy Review Date: 6 November 2017
Peter
WA
6152

Bought From: Specialised Solar Solutions Review Date: 5 November 2017
Iain
VIC
3134
Tempted to say fantastic, but maybe that is a bit over the top. It just hangs on the wall silently doing its thing...so far so good. Have had no cause to seek service or attention to the equipment
Bought From: Infinite Energy Review Date: 5 November 2017
Peter
WA
6164

Bought From: SolarPro Review Date: 2 November 2017
Pat
NSW
2074

Bought From: Energy Assist Group Pty Ltd Review Date: 26 October 2017
Russ
VIC
3134
Internet connectivity through home WiFi and Solaredge app. Lots of good information available using app.including daily gragh with 15min interval output reading, daily, monthly, quarterly and annual stats. Also each panel provides individual collection readings.
Bought From: GEM Energy Review Date: 10 October 2017
Adrian
NT
810
The inverter appears to be working as expected and converting power early in the day and continuing late in the day.
Bought From: Energy Assist Group Pty Ltd Review Date: 25 September 2017
Peter
VIC
3132

Bought From: Infinite Energy Review Date: 20 September 2017
Rob
WA
6108

Bought From: Bradford Solar Review Date: 16 September 2017
Anon
NSW
2140
It was the wrong one. I asked for a 3 phase inverter, as I have 3 phase on the house and I was concerned that I would have the issues that you refer to on your website regarding the supplier changing the software on the meter to benefit them. I only found out from the installers, after it had been installed that it was a single phase inverter, I am assuming that the sales man from Expert Solar Services put the single phase inverter in to keep the quote lower. As a result, I had to get an electrician to rewire my power boards (I have a sub board as well) so that most of the power I use during the day, is on the solar phase. Regarding the Inverter itself, it seems to work OK, there hasn't been any obvious problems, after 8 months of operation.
Bought From: Expert Solar Services Review Date: 14 September 2017
Michael
NSW
2209

Bought From: Infinite Energy Review Date: 8 September 2017
Clara
WA
6163
It works! That's all you can ever ask for from the whole installation and it delivers
Bought From: SolarHub Review Date: 3 September 2017
Paul
VIC
3338
So far no problems.
Bought From: Soltek Energy Review Date: 9 August 2017
Andrew
NSW
2068

Bought From: Heinz Solar Co Review Date: 9 August 2017
John
NSW
2478

Bought From: Solargain Review Date: 4 August 2017
Dave
NSW
2153

Bought From: Soltek Energy Review Date: 3 August 2017
Phil
NSW
2210

Bought From: CSA Services Review Date: 23 July 2017
Richard
QLD
4500
Great, no problems so far. On par with expectation.
Bought From: EnergySA Review Date: 19 July 2017
Rene
SA
5082
No Trouble what so ever. Just when we changed to NBN we lost wifi connectivity with the Inverter. BUt the support staff at SOlaredge were very helpful in advising us methodology to reconnect.
Bought From: Green Sun Solar Review Date: 26 May 2017
Michael
WA
6167
I should make it very clear that I chose the SolarEdge Inverter to handle shading of panel problems, and to handle different models of PV panels (old and new). I then searched for a SolarEdge installer with a good reputation who would install at my location and I have no complaint whatsoever with SolarWise Wagga Pty Ltd who did an excellent job. This SolarEdge System has only been installed for seven months, not one year. Installation delay due to non-availability of Back-up Inverter, i.e., one that would switch to battery supply (if and when installed) when the Grid failed for whatever reason. It was purchased under a special offer that included supply of a free 3G mobile connection to the Internet which I wanted so as to avoid them blaming my Internet connection if the Inverter did not communicate properly. Installation included a SolarEdge Smart Meter to show me what power was generated, consumed (own PV and grid), and exported. System arrived with NO 3G modem and was connected to my Internet connection instead. The Inverter worked fine, but the communication was delayed for anything from 5 hours to several weeks (at which it lost/dumped data). SolarEdge would not accept responsibility and blamed my Internet connection, and would not supply the 3G modem I was entitled to. Funny how I don't have problems with my Internet connection or use! I never wish to deal with that particular SolarEdge individual involved ever again. After three months my original installer was able to extract the 3G modem from SolarEdge for me, and it was installed (along with other work by a second installer) in the Inverter in March. It required a change of the Inverter's communication board (which was done) AND an installation of a later version of the operating System which was not done because SolarEdge at the time failed/refused to supply the said operating system to the second installer. (One and a half months later the second installer now has the operating system upgrade ready to install.) So at the moment the 3G modem is not operating and the Inverter is still connected to my Internet connection. It now communicates every hour mostly (should be about every ten minutes) but sometimes only every half day, BUT now the Inverter no longer communicates with the SolarEdge Smart Meter (which cost $1150) so the only information I sometimes get is the total power amount generated by the system up to that time of day. If I want to know if the system is operating I have to go to the garage and press a button on it. This Inverter is a SolarEdge SE6000-RWS 6 kW On-grid and Backup one. When I investigated adding a battery, I discovered that this Inverter could only handle a maximum of 3300 watts delivered by the battery, which was very surprising as it was rated as 5000 Watt AC Backup Output Power on the brochure. So it was basically useless for reasonable backup as my house is entirely electric except for solar hot water. Would I buy a SolarEdge anything ever again? NO WAY, just because of the company!
Bought From: Solar Wise Wagga Review Date: 30 April 2017
Peter
NSW
2536
You have either LAN or wireless to monitor the inverter. SolarEdge has a portal https://monitoring.solaredge.com/solaredge-web/p/login to let you see how much KWh your system is producing. One thing SolarEdge did remove was the 'Status'. It had an 'Good' or 'Failed' status. it let you know if something had happened such as a 'spike' on the network. I've had a 'Failed' staus a few times, this was caused by a spike in the poer network and not the Solar panel system. This has now been removed from the portal, probably due to me ringing up asking to reset the satus.
Bought From: Solahart Review Date: 17 April 2017
Neil
TAS
7253
Fitted with Sunny Mate off Peak relay to keep hot water system heated throughout the day
Bought From: Solar Wholesalers Review Date: 8 April 2017
Robert
SA
5238

Bought From: SolarHub Review Date: 14 March 2017
Edward
ACT
2617

Bought From: Soltek Energy Review Date: 8 March 2017
Kevin
NSW
2121

Bought From: Solar Wholesalers Review Date: 28 February 2017
Malcolm
SA
5163

Bought From: Green Sun Solar Review Date: 23 January 2017
Richard
WA
6123

Bought From: SolarHub Review Date: 31 December 2016
Joe
ACT
2614
I will never give a 5* rating for any thing. There is always room for improvement. I have a 7.5KW system. It produced the other day just over 50KW. Next door has a similar size system and I usually produce double what he is getting. He is very impressed with my system. The rebate is horrible and the Energy Suppliers charge a Service Fee which covers there office cost and reading of the meter. So that is a Cop out excuse that the Government gives. If anything would stop me putting Solar on it is the Government Rebate on return Electricity to the Grid. I believe as Solar produces Power where it is at peek demand and this saves having to build new power stations it should be a KW swap. Not 6.5c KW.
Bought From: Sams Solar Review Date: 18 December 2016
PETER
NSW
2750
I will add another inverter to my system with backup capability to run my house when the grid goes down.
Bought From: SolarHub Review Date: 17 December 2016
Rene
ACT
2614

Bought From: CSA Services Review Date: 14 December 2016
Luke
QLD
4064
Solaredge has been working wonderfully so far. For my set up with smaller roof section to the West, Solaredge has helped squeezing out every bit that LG panel can do due to its module level optimization.
Bought From: Soltek Energy Review Date: 21 November 2016
Chanop
NSW
2206

Bought From: MC Electrical Review Date: 2 November 2016
Adam
QLD
4164

Bought From: Energy Assist Group Pty Ltd Review Date: 14 August 2016
GArry
VIC
3152
System is still not working to capacity. One optimizer has failed and not replaced yet. New one ordered
Bought From: Cola Solar Review Date: 31 July 2016
GARRY
VIC
3350
Can't believe we have been able to reduce our quarterly bill by well over half. Very happy!
Bought From: SolarPro Review Date: 31 March 2016
Anne
NSW
2101
Only problem if you could call it a problem is that the software needs resetting in it - it doesn't reset each night so as to give an indication on the digital display of how much power has been generated on any day. I'll get Dynamic Maint. back one of these days to sort it, but it's not that important.
Bought From: Dynamic Maintenance Solutions Review Date: 11 September 2012
John
TAS
7315
I had to have a new inverter because the original one broke the replacement has been good and although it took a bit longer than we wanted to replace it the system was down for nearly a month we are happy with the proformance of the inverter.
Bought From: Infinite Energy Review Date: 11 September 2012
Greg
WA
6084

Bought From: Inverter Review Supplier Name Withheld Review Date: 20 September 2018
NATALIE
QLD
4816
Inverter model 7300 solaredge CPU Version 3.2221 I have chosen to get the best possible quality products available in the market at the time for two main reason, performance and warranty for 25 years on Panels and Inverter. The system installed is a 7.6KW with 22 state of the art at the time panels 340W Sunpower with a 500W optimisers and 7300 series solaredge inverter. Importantly the reason why the solaredge was deployed is due to the functionality and visibility of the system. Over the past 8 months the system is installed I have raised many questions about the performance of the system with mainly the solaredge company as the rest of the system and the panels are definitely over performing so full stars ******* for the sunpower panels there. Can't say the same for the solaredge unit as I have been spending quite some time analyzing its performance and output I have found that the company is misleading their customers by providing information that the unit is accurate of its operation and capabilities to perform as per the systems design. Over the many months of daily analyzation of my system and benchmarking it across a couple more I have proven and discussed the low performance and translation of power the unit is displaying being very inaccurate. Here some faults and facts I have found: 1. Inverters Error recording software page on the dashboard has stop communication: This page is important to review errors the unit is producing incase of a shutdown etc. The solaredge company had not idea about this bug which they introduce during a dashboard upgrade late in 2017. 3 months later the issue is still there with no feedback as to what caused it and how they will fix it. 2. Solaredge Performance translation and peak power inaccuracies. The unit is recording clearly Power from the two strings correctly at the string dashboard area including the losses which we expect to have for example when both strings provide a 6.5KWS for a period of more than 30 minutes which is enough for the unit to record, however, the unit fails to translate and display correctly the true input to the output power with a result of not working to its output performance for its design. in fact the output power for this case is recorded at 5.6kWs with a grid voltage at 247.5V The issue has been noticeable even more with a new software installed from solaredge remotely which in my view is throttling the unit to provide peak power even when the Grid voltage is well with in the limits and under 255V which is the limit for the Ivertors to either turn off or limit the output power. In my view the solaredge company is programing clearly these unit to lower the power of the output when the Grid voltage is only found to be with in the limits at 248V to possible look after the unit for their interest but they are stealing power from the owners in my view as the limits are not even close. This is something that no ones is explaining during the sale of the system. 3. The unit intermittently after the new software installation stops communicating with the cloud server and the unit must be hardware and power rebooted at this stage. Overall: The engineers at solaredge do see all of these issue for now 3 months with no resolution while their manager who we have escalated these issues is finding every excuse in the book to run away from the problem by blaming the electricity company in the area providing a high Grid power which is clearly with in specification of the Australian standards and the unit must be programmed accordingly and not over programmed as found. The inconsistencies and misleading information received form the solaredge company is a joke at the moment as they are hoping that people will not analyze or capable of doing so their systems since that's the reason they are in the market leaders.
Bought From: Inverter Review Supplier Name Withheld Review Date: 14 March 2018
Tony
VIC
3170
Purchased 3kW inverter in April 2017 and it has not performed as it should. Over a month ago I complained to the installer who decided to check my inverter. This was found to be faulty and Solar Edge was contacted. They advised they could fix and that we would be happy with the result. Over a month later I am still waiting for parts to arrive. (Obviously from another country)
Bought From: Inverter Review Supplier Name Withheld Review Date: 20 December 2017
Tony
QLD
4503
The inverter works OK but after fitting an LG Battery (RESU10H) the monitoring portal information is rubbish! The panels apparently operate at midnight,solar production decreases overnight( every night) by about 300w ,the portal monthly production figures don't mach the inverter or the overview information on the portal itself!( over 90kWh difference after 3 weeks in July!) On top of this about 33% of my excess energy is still going to the grid instead of the battery! Apparently the inverter can't efficiently handle switching between grid and battery? Altogether very disappointing.
Bought From: Infinite Energy Review Date: 24 July 2017
Michael
WA
6076
Solaredge has 19 solar inverters in our database
| Model | DC Voltage | AC Power | Efficiency |
| --- | --- | --- | --- |
| 15K | 680-950 | 15000 | 98.00 |
| 16K | 680-950 | 16000 | 98.00 |
| 17K | 680-950 | 17000 | 98.00 |
| SE10.5K | 680-950 Vdc | 10500 | 98.00 |
| SE10K | 680-950 Vdc | 10000 | 97.60 |
| SE12.5K | 680-950 Vdc | 12500 | 98.00 |
| SE12K | 680-950 Vdc | 9000 | 98.00 |
| SE2200 | 270-450Vdc | 2200 | 97.60 |
| SE3000 | 270-450Vdc | 3000 | 97.60 |
| SE3300 | 270-450Vdc | 3300 | 97.60 |
| SE3500 | 270-450Vdc | 3500 | 97.60 |
| SE4000 | 270-450Vdc | 4000 | 97.60 |
| SE4600 | 500 | 4600 | 97.60 |
| SE5000 | 270-450Vdc | 5000 | 97.60 |
| SE5K | 5500 | 5000 | 0.00 |
| SE6000 | 270-450Vdc | 6000 | 97.60 |
| SE7K | 680-950 Vdc | 7000 | 97.00 |
| SE8K | 680-950 Vdc | 8000 | 98.00 |
| SE9K | 680-950 Vdc | 9000 | 98.00 |