Tesla

Powerwall - Battery Reviews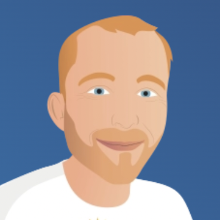 Finn's Tesla Batteries Review & Verdict
Finn Peacock has been a Chartered Electrical Engineer since 1998, and is ex-CSIRO
You want the best grid-connected home battery? Then get a Tesla Powerwall. They look great, they work great, and the app is the best-in-class. You'll find you use the Tesla app not just to monitor your battery, but your solar and home energy consumption too - because it is so much better than the app that came with your solar inverter.
As you might expect from a Tesla product, the Powerwall is also very smart: it can charge and discharge to maximise your bill-savings in a way that is more sophisticated than any other battery I've tried.
The Tesla Powerwall also set the standard for blackout protection. It just works, and it does it properly - switching over in about 1 second and happily charging from your solar panels while the grid is down.
The Powerwall updates automatically over-the-air, and if there's a problem, Tesla's Australian support is excellent.
Tesla Batteries: Pros & Cons
Does what it says on the tin.
Good support.
Excellent app.
Readily compatible with different solar inverters.
Gateway offers extra space for required switchboard upgrades.
Reassuringly expensive.
Reassuringly expensive; although pricing dropped significantly in 2023.
Cannot support a 3-phase load.
Sometimes limits potential solar installation as Some DNSPs don't differentiate between solar inverters and battery inverters. The grid connection capacity is then used up by the battery.
No black start capability, that is, requires intervention if the battery goes flat and the mains supply isn't available.
Does not support a generator.
No support for off-grid applications.
About Tesla
Tesla, Inc. was founded in 2003, originally as Tesla Motors. Tesla is headquartered in Austin, Texas, with office locations around the world (including Australia).
After cutting its teeth on electric vehicle development, Tesla then expanded into commercial and home battery storage. The company arrived on the home energy storage scene accompanied by great fanfare with the Tesla Powerwall battery back in 2015, which was followed by the Powerwall 2 in 2016.
Tesla grew into a huge company in terms of market capitalisation - a whopping USD $915.38 *billion* as at September 2022. To given an indication of how much it grew in just a couple of years, market capitalisation was $143.6 billion as at late January 2020. However, the company has taken a bit of a hit in recent times on that front - as at late February 2023, market capitalisation was $629.39 billion, but that had jumped up to $730.69 billion in August 2023.
Anyway, back to batteries - the following are some basic specifications of the Powerwall 2:
Usable Capacity: 13.5 kWh
Power: 7kW peak / 5kW continuous
Dimensions: 1150 mm L x 753 mm W x 147 mm D
Weight: 114 kg
Water and dust resistance to IP67
Warranty 10 years (see below)
The Powerwall is produced in the Tesla Gigafactory in Nevada USA, which also manufactures Tesla Model 3 electric motors and the company's commercial/utility storage solution, the Powerpack.
Powerwall Pricing And Supply
Supply of the Powerwall 2 was an issue for quite a while in Australia, and then there was a major price rise in 2018 - followed by a not so major price decrease in 2019; then further pricing volatility.
In October 2022, Powerwall was the most expensive it has ever been at approximately $16,500 including supporting hardware, but not including installation. For a fully installed Powerwall at that time, Australians could expect to pay $19,000 - $20,000 - and more if additional switchboard work is required.
But in late February 2023, there was good news - a Powerwall price drop of around $1,600. Then in April more good news - a further reduction of $1,699. But that wasn't the end of the price reductions - Tesla then knocked another $800 off Powerwall and the Gateway hardware.
But wait, there's more. In August 2023, Tesla announced a $750 rebate for Powerwall installations in Australia for batteries ordered from Tesla Certified Installers, connected and registered between August 11 and 31 December 2023.
Including the rebate, this means a straightforward Powerwall installation can be expected to cost around the $14,250 mark as at September 2023.
So, Australians have their ups and downs with Powerwall (more ups in recent times), but its high profile through extensive media attention have seen plenty installed here and interest remains strong.
As for its popularity in Australia, more than 33,000 had been installed here as at July 2022. Globally, Tesla had installed more than 500,000 Powerwall units as at June 2023.
The cost of Powerwall 2 per warranted kilowatt hour based on one cycle per day (but see below for notes on warranty) is around 31 cents - not the cheapest, but not the most expensive of the systems we have listed on our battery comparison table.
Blackout Capabilities
The Tesla Powerwall 2 is an AC coupled battery that comes with the necessary hardware (Tesla Gateway) to provide blackout protection, backup and off grid functions.
Powerwall's "Unlimited Cycles" Warranty
Tesla offers a 10 year "unlimited cycles" warranty , but this only applies to solar self-consumption and backup use. Tesla warrants 70% energy capacity retention at 10 years following initial installation date. This means the Powerwall should be capable of storing a minimum of 9.45kWh at that point.
Any other application (such as participating in a Virtual Power Plant - VPP) or combination of applications sees the warranty cover drop to around 2,800 cycles (37.8 MWh of aggregate throughput) – about 7.6 years' worth if cycled once a day.
However, there is an exception.
Warranty Boost For Tesla Energy Plan Participants
For Australians participating in Tesla Energy Plan - the company's VPP - they receive 5-years additional Powerwall warranty with unlimited cycles if they remain connected to the plan. Tesla guarantees 60% energy retention at the end of year 15 in addition to the 10-year manufacturer's warranty and 70% energy retention at the end of year 10.
Reliability Testing Results
The Canberra Battery Test Centre put the Powerwall 2 through extensive reliability testing. The first battery either became faulty immediately after installation or arrived that way. Initially repaired, it was later entirely replaced. At the end of testing, the battery's capacity was ~79% after 6.9 years of daily cycling, which suggests ~70% after 10 years.
Tesla Powerwall 3 Status
In September 2023, photos of a Powerwall 3 installation started doing the social media rounds, accompanied by much excitement and more than a little inaccurate information. As is often the case with this sort reveal, Tesla didn't have anything to say. SQ's Anthony published a post on Powerwall 3 specifications based on the information he was able to glean at the time (and a few educated guesses thrown in).
One Of The Better Home Battery Options
While not perfect (and Tesla hasn't been overly fond of us pointing out issues), as far as home solar battery storage goes at this point in time the Tesla Powerwall 2 is probably one of the better choices among what is available. As such, it is currently listed as an SQ approved home battery brand.
In the SolarQuotes 2023 Installers' Choice Awards for home batteries, Tesla came out on top in the best overall battery category for the third year in a row. It also achieved 3rd spot in the "best value" (tight budget) category and was voted no.1 by installers for best after sales support.
But how is the Powerwall viewed by those who have one installed? What about after sales service and support? We're inviting Australian Powerwall owners (whether they have the original or Powerwall 2 model) to leave their rating and review here.
Expand for more juicy company details
See current Tesla Batteries
Tesla has 2 solar batteries in our database
Filter by:
Battery Type 
Usable Storage 
Power 
All-In-One unit 
Off-grid capable 
Product Name
Approx Price
Battery Type
Usable Storage Capacity
Power
All-In-One unit
Off-grid capable
Tesla Powerwall 2 W
$11,350
13.5 kWh
5kW steady, 7kW peak (10 seconds)
Kind of. Includes AC battery inverter but requires solar inverter.
Yes - but Tesla won't provide support for off-grid applications.
Tesla Powerwall 3 W
TBD
13.5 kWh
9.6kW likely
Yes
TBD
Tesla Reviews (
652

)

Show Most Relevant reviews from All time
5 star

614

4 star

33

3 star

2

2 star

0

1 star

3
View Timeline