Risen

- Solar Panel Reviews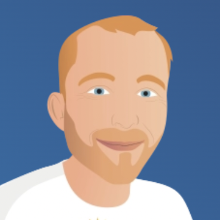 Finn's Risen Panels Review & Verdict
Finn Peacock has been a Chartered Electrical Engineer since 1998, and is ex-CSIRO
Risen solar panels are cheap but fairly good quality. If you are on a tight budget, they are a relatively safe choice. Personally, I wouldn't go any cheaper though.
But if you want the comfort of a good value Chinese solar panel brand that has a more established presence in Australia, I'd recommend looking at Longi, Jinko or Trina instead.
Risen Panels: Pros & Cons
Reasonably priced.
Entered the Australian market in 2008.
Supply solar PV panels to residential, commercial, and utility developers.
Regarded as one of the top five panel suppliers in the Australian rooftop sector by EUPD Research.
Local investments include two large 100MW solar farms.
A future target of 2GW of utility-scale solar in Australia.
Solid warranties. Residential warranties for all panels: 25-Year Product Warranty with 25-year Linear Power Warranty.
Commercial warranties for all panels: 15-year Product Warranty with 25-year Linear Power Warranty.
Competitive specifications.
Local Australian offices.
No premium options, generic size, shape, and specification.
The narrowest panel is approximately 1100 mm wide, making them difficult to handle.
Sometimes used by shonky solar retailers (low price attracts low-quality sales companies).
About Risen
Risen Energy is a Chinese manufacturer of solar panels that have a 15 - 25 year product warranty (see below) rather than the 10 -12 years some manufacturers catering to the cheaper end of the market still offer. Their panels are certified as corrosion resistant, making them suitable for installation anywhere in Australia.
The company has an Australian presence, with offices located in Melbourne and Brisbane.
Q1 2019 Tier 1 rankings from Bloomberg New Energy Finance placed Risen as the third largest Chinese panel manufacturer, with an output of 8.6 gigawatts.
In 2020, the company's web site stated it had reached a module production capacity of 11.1GW. The same year, Risen Energy again made GlobalData's top ten list of solar panel manufacturers for global shipments in the previous year. In 2022 it was ranked number 6 for shipments in 2021 by PVInfoLink.
At the beginning of 2023, the company noted it had a total annual module production capacity of 30GW; quite a jump from the 22GW just six months or so before. By mid-2023, the firm stated its production capacity had reached 45GW.
Risen Energy Solar Panels
At the time of updating this page (August 2023), Risen Energy produces solar panels with efficiencies of up to 22.5% (Risen TopCon) among the models we have listed on our panel comparison table.
Previously, Risen panels installed on Australian residential rooftops had a 15 year product warranty that covers the panels if they fail due to a fault in manufacturing, as well as a 25 year performance warranty. However, on March 8, 2022, Risen announced it was extending product warranty on some of its panels for rooftop installations in Australia to 25 years. Both the TopCon and Titan S range boast this quarter-century product warranty.
Company History
Risen Energy was founded in 1986 in Ninghai in eastern Zhejiang Province, around 200km south of Shanghai - but it wasn't until 2002 when it entered solar manufacturing. The company began supplying solar panels to Australia in 2008, before setting up its Melbourne office in 2014. An office in Brisbane was opened in 2018.
While it has not grown as fast as some other Chinese panel manufacturers, Risen Energy has not overextended itself and appears financially solid.
In addition to the company's five Chinese manufacturing facilities, Risen Energy has solar panel manufacturing capacity in Malaysia.
Warranty Procedure For Orphaned Risen Customers
If you have purchased Risen panels from a solar installer who has since gone out of business, the responsibility for warranty claims shifts to Risen. They have an Australian office in Victoria, and their customer service line is 03 9021 7788 - affected customers should contact this line for warranty assistance.
They will arrange for the panels to be checked, and will handle replacement under warranty through one of their authorised distributors. Risen covers the cost of labor involved in warranty replacement at a rate of $150 for the first panel and $25 for each subsequent panel.
Risen Energy Solar Panels Are A Reliable Brand
Risen are one of the higher quality Chinese manufacturers. Independent testing has shown their panels can perform extremely well, and they back their products with an above average product warranty. Risen solar panels should be a reliable and cost-effective choice. While the company has had some customer service issues in the past, these appear to be resolved.
Expand for more juicy company details
See current Risen Panels
Risen has 17 solar panels in our database
Filter by:
Type of solar panel 
Wattage 
Panel Efficiency 
Approx. Cost/Watt 
Model number
Series
Wattage
Panel efficiency (%)
Approx Cost per Watt
AUD Retail incl GST
Approx cost per panel
AUD Retail incl GST
Panel technology
Country of manufacture
Risen Reviews (
334

)

Show Most Relevant reviews from All time
5 star

271

4 star

55

3 star

6

2 star

0

1 star

2
View Timeline