Risen solar panels review
Overall Rating From 30 Reviews:

Average Customer Rating:
( 4.37 / 5 )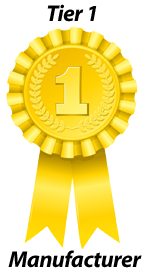 Risen Energy is a Chinese manufacturer of quality tier 1 solar panels that have a 12 year product warranty rather than the 10 years that is standard for the industry. Their panels are certified as corrosion resistant which makes them suitable for installation anywhere in Australia and they have an Australian office in Melbourne.
While not a small company they are far from being the largest Chinese panel manufacturer. They claim to have become the 10th largest producer of solar panels in 2015 when they shipped 1.25 gigawatts of panels.
They give their panel manufacturing capacity as 2.6 gigawatts at the end of 2015 and say they will have 3.1 gigawatts worth by the end of 2015
Risen Energy Solar Panels
At the time of writing in September 2016 Risen Energy produces panels with efficiencies of up to 17.3%. They all have a 12 year product warranty which covers them if they fail due to a fault in manufacturing. In addition they have a 25 year performance warranty, but that is unlikely to be of benefit to households. You can read more about solar panel warranties here.
Risen Energy may produce smart modules that make use of DC optimisers. However, when I went to their web page about them all it said was, "Add the information..."
Their site is a bit broken. Either that or it is just very lazy and expects me to do all the work.
Risen Energy Panels Came 2nd In The Photon Test
In the 2014 Photon Lab's Outdoor Module Test, Risen Energy's SYP190S-M panel came 2nd out of 174 panels tests. This is a truly outstanding result.
Mind you, their SYP185S-M panel came 114th in the same test, so there might be some slight quality control issues at the Risen factory.
In the 2015 test, the three Risen Energy panels tested overall did very well.
Company History
Risen Energy was founded in 1986 in Ninghai in eastern Zhejiang Province, around 200km south of Shanghai.
While they have not grown as fast as some other Chinese panel manufacturers they have not overextended themselves financially and carry an AAA credit rating. This means they are rated as trustworthy as a bundle of US sub-prime mortgages in the year 2006.
In addition to their Chinese facilities, they have 200 megawatts of panel manufacturing capacity in Vietnam which they plan to expand to 600 megawatts.
Risen Is A Highly Motivated Company
Risen is not content to merely be a large solar panel manufacturer. The company shall rise on high and lead the entire industry, for this century belongs to Risen Energy. How do I know this? Well, the following quote taken from their website makes it all clear:
"Risen Energy will be the leader in the industry by high-efficiency team, fine-quality products and reliable quality and achieves the strategy aims: the Ten Billions Risen, the World Risen, the Century Risen."
I assume this is just a bad translation and they are not actually a cult.
Risen Energy Has An Australian Office
Risen Energy has an Australian office in Melbourne.
I was very surprised to learn this. This was because they obviously didn't get anyone at the Australian office to go over the English on the Risen Energy website.
Also, someone in the Australian office could have told them that Melbourne isn't in Western Australia.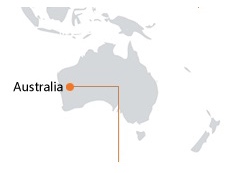 Anyway, Risen Energy has an office in Australia, which is very useful if you have a problem with their products. But if you feel that being able to speak to someone with good English is important, you might want to ring them up and check out their communication skills before placing a large order.
Risen Energy Is A Prolific Producer Of Solar Products
In addition to making solar cells and panels, Risen Energy also makes all sorts of solar products such as solar pumps, solar street lights, and solar billboards.
So remember, kids, next time you need solar energy to keep your billboard illuminated, think Risen Energy!
Risen Energy Solar Panels Are Probably A Reliable Brand
I have to admit that the quality of Risen Energy's website did not fill me with confidence.
However, they are one of the higher quality Chinese manufacturers. Independent testing has shown their panels can perform extremely well and they back their products with an above average 12 year product warranty. If you are happy using a company with some poor English on their website then Risen Energy panels can be a cost effective choice.
Rating
Comments
Name
State
Postcode

Bought From: Cola Solar Review Date: 22 March 2019
David
VIC
3220
Combined with optimisers due to installation in 8 different roof positions give better than expected output.
Bought From: Allstate Solar Review Date: 8 February 2019
Colin
SA
5021
I have had zero issues with the installed panels
Bought From: SolarWide Pty Ltd Review Date: 23 January 2019
Colin
QLD
4573

Bought From: Green Logic Australia Review Date: 26 December 2018
Chris
WA
6090

Bought From: Ahlec Pty Ltd Review Date: 27 October 2018
Garth
QLD
4563

Bought From: AC Electrical - Bundaberg/Fraser Coast/Gladstone Solar Review Date: 1 October 2018
Bruce
QLD
4670

Bought From: SolarWide Pty Ltd Review Date: 4 August 2018
Sandra
QLD
4558
Also installed 20 x Solar Edge P300 Optimisers
Bought From: Solar 1 Electrical Pty Ltd Review Date: 26 July 2018
Mike
VIC
3463

Bought From: Green Logic Australia Review Date: 11 July 2018
Bruce
WA
6148

Bought From: Hawking Electrical Energy Solutions Pty Ltd Review Date: 4 June 2018
Arthur
QLD
4179

Bought From: 360 Energy Review Date: 20 May 2018
Lisa
VIC
3807

Bought From: SolarWide Pty Ltd Review Date: 11 April 2018
Geoff
QLD
4570

Bought From: Green Logic Australia Review Date: 4 April 2018
Eric
WA
6155

Bought From: SolarWide Pty Ltd Review Date: 19 February 2018
Gordon
QLD
4556
Winter output seems lower than expected but I need to see the full year output and compare against published estimates.
Bought From: Green Logic Australia Review Date: 15 February 2018
Phil
WA
6076

Bought From: Green Logic Australia Review Date: 17 January 2018
Anon
WA
6016

Bought From: Green Logic Australia Review Date: 31 December 2017
Bruce
WA
6070

Bought From: Accord Electrical Review Date: 25 June 2017
Glenn
QLD
4551

Bought From: Halcol Energy Review Date: 21 April 2017
Peter
QLD
4568

Bought From: Clean NRG Pty Ltd Review Date: 1 April 2017
Kath
WA
6168

Bought From: SolarWide Pty Ltd Review Date: 14 November 2016
Richard
QLD
4570

Bought From: Accord Electrical Review Date: 28 May 2016
Marina
QLD
4567

Bought From: Heinz Solar Co Review Date: 21 May 2016
Clive
NSW
2481

Bought From: SolarWide Pty Ltd Review Date: 4 May 2016
Greg
QLD
4555

Bought From: Accord Electrical Review Date: 28 March 2016
David
QLD
4556
Same as above, I was told to expect around 30kWh per day from my system, but I have been averaging 38kWh.
Bought From: Accord Electrical Review Date: 6 March 2016
Con
QLD
4020

Bought From: SAE Group Pty Ltd Review Date: 8 February 2016
Vicki
QLD
4506

Bought From: TAS Solar Clean Energy Review Date: 3 December 2015
Roger
TAS
7025

Bought From: SAE Group Pty Ltd Review Date: 30 October 2015
Kurt
NSW
2484
RSM120-6-315M in Perth, WA. I've just got the system installed few days ago, 21 of these panels, Fronius 5.0.1 and a smart meter. Installer commented that the panels are of a sturdy construction with nice and thick frame, and the cell pattern "looks really nice compared with some other ones". Surely it's not about the looks, but when everything else is great, why not have the good looks, too? Although, they also mentioned that cables used to interconnect panels are "too long to not get tucked into their holding clips, but a bit too short (fiddly) when connecting and installing panels". System topped out at 45.1kWh yesterday (couldn't see a single drop in production due to clouding). As far as i can tell, that's great, right?
Bought From: Green Wiring Review Date: 10 January 2019
Manuel
WA
6066
Risen has 44 solar panels in our database