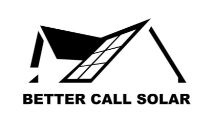 Better Call Solar

Reviews
About
Better Call Solar

We were founded under the simple idea of seeing your Solar system as a means to provide an ongoing service instead of a one-time transaction. Our founder Rhys Winn had worked for a couple of other Solar businesses prior to establishing Better Call Solar and was frustrated with the lack of post-install accountability for results. With time to think during the initial 2020 lockdown, Rhys founded the company and after a slow start given the timing, we have now completed many high quality installs ranging from Dubbo to Dee Why.

At the end of the day, if you've made it this far into your Solar research phase – in that you're reading company bio's on a vetted page like SolarQuotes – you clearly aren't looking for the 'hot offer' provided by the Cowboy companies. Smart move – pay peanuts, get monkeys. At this point you're simply after someone you can trust to help you achieve your goals with this investment. Most Solar systems vetted by this page will be installed well, use reputable products and will certainly save you money off your electricity bill, but as a client of Better Call Solar we go beyond the bare minimum to ensure you have the most holistic experience in the industry. We promise all our clients 4 things:
1. We will listen to your and cater to your needs no matter the extent
- Initial discovery call, pre-assessment site inspection to account for quotation variance, in-home consultation with all relevant decision makers

2. You will have your system designed and installed to the highest standard
- Pre-install roof assessment + design documentation provided by Electrical Engineer
- Design installed by our hand selected team of Electricians

3. Communication at all stages of the process will be a 6-star experience
- 24/7 access to the entire company via a personalised WhatsApp group

4. You will save more money due to our post-install Account Management processes
- Incorporating the Solar Analytics monitoring data, we provide quarterly recommendations on consumption habits based on what other clients with the same array are finding effective, aswell as ongoing rate analysis to ensure you're on the best plan for your situation.
- Given the ever-changing nature of the current wholesale energy market, our clients are finding by simply being on the right tariff for their system that they're better off by a further $600 - $1000 per year.
Our two main goals as a business are as follows:

- To be the top rated business on this page
- Give you such a great feeling about your investment that you tell your family and friends about it

To achieve these goals, all clients must be treated like our 1st - your experience will be no different.
Reviewers report paying: $7,000 - $9,250 for depending on hardware choice and installation difficulty ( how is this calculated? )
Panels, inverter and battery brands
Panel brands currently installed
Panel brands previously installed
Inverter brands currently installed
Inverter brands previously installed
Battery brands currently installed
Battery brands previously installed
The views expressed by reviewers are theirs alone, and do not necessarily reflect those of Peacock Media Group, which makes no representations as to the accuracy of the reviews. For our full disclaimer and further information, see our Terms of Use and our Review Guidelines.
Better Call Solar Reviews (
83

)

Show Most Recent reviews from All time
5 star

83

4 star

0

3 star

0

2 star

0

1 star

0
View Timeline