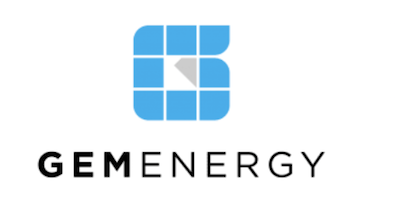 GEM Energy

Reviews
About
GEM Energy Australia is an award winning renewable energy consultancy. Specializing in photovoltaic engineering, electrical engineering, energy efficiency, financial feasibility analysis and multiple systems integration. Our objective is to provide comprehensive best practice solutions for our customers. By effectively supporting and communicating with all stakeholders together with thorough planning and design we consistently lead the market in delivering premium and innovative turn-key projects.
Areas of Expertise:
- Smart energy management systems for remote monitoring stations, pump controls, lighting plants, CCTV stations etc.
- Off-grid/remote hybrid energy systems.
- Solar PV – Residential, SME, C&I and Utility
- Battery storage systems – Residential, SME, C&I and Utility
- Commercial LED lighting solutions.
- Power Factor Correction.
- Energy monitoring and consultancy.
- Tri-generation and Co-Generation Energy Systems.
- UPS Systems.
GEM Energy Australia is recognised as one of Australia's leading renewable energy providers and are a CEC approved solar retailer, are multiple CEC award winners and ISO 9001 certified.
GEM is uncompromising when it comes to quality equipment and installations, innovative and customized design together with first class project management. Our key strategic finance partnerships with CBA and NAB, provide a secure and industry leading project finance for our clients.
Reviewers report paying: $3,500 - $6,370 for depending on hardware choice and installation difficulty ( how is this calculated? )
Panels, inverter and battery brands
Panel brands currently installed
Panel brands previously installed
Inverter brands currently installed
Inverter brands previously installed
Battery brands currently installed
Battery brands previously installed
The views expressed by reviewers are theirs alone, and do not necessarily reflect those of Peacock Media Group, which makes no representations as to the accuracy of the reviews. For our full disclaimer and further information, see our Terms of Use and our Review Guidelines.
GEM Energy Reviews (
171

)

Show Most Recent reviews from All time  across Australia
5 star

93

4 star

59

3 star

12

2 star

4

1 star

3
View Timeline