Qcells

- Solar Panel Reviews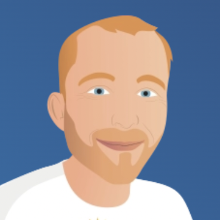 Finn's Qcells Panels Review & Verdict
Finn Peacock has been a Chartered Electrical Engineer since 1998, and is ex-CSIRO
Qcells are great solar panels. Good performance, great quality, high energy density, and sensible physical sizes that make installers' lives safer and easier. They are priced in the mid to upper mid-range. They are well supported in Australia.
I gotta say their marketing is terrible though. They change their logo more often than I change my boxers, and if you go to their website looking for panel specs, the only links you get are: GET INSPIRED, GET STARTED, GET SUPPORT, STAY IN THE LOOP. What the hell?
So if you want technical info on the panels, avoid the Qcells (or is it q.cells or q-cells?) site and look at our solar panel comparison table with links to all the spec sheets and warranty documents for every Qcells panel available in Australia.
Qcells Panels: Pros & Cons
Tier 1 manufacturer.
Company experience with solar PV, inverters & batteries.
Manufactured and supplied in-house.
Strong panel frames, broad clamp zones, and flexible mounting options.
Up to 25-year product and linear performance warranty.
Variety of sizes, including easier-to-handle widths (1879 × 1045 × 32mm).
Reasonably priced for respected products.
Local support with local website.
Consistently good star ratings based on reviews submitted to Solar Quotes.
German-engineered, Korean-owned, and manufactured in China, Malaysia, and South Korea.
Salt mist corrosion resistant.
Larger models are now 1000 mm or wider, making some difficult to handle (1722 × 1134 × 30 mm).
All black frames, which run hotter.
About Qcells
Qcells is a major producer of solar panels and is considered a "tier 1" manufacturer. The company's modules are accompaned by 20 to 25 years product warranty, depending on the model. Qcells solar panels are salt mist corrosion resistant and are suitable for installation on homes anywhere in Australia.
Qcells has an Australian office in North Sydney.
Company History
Qcells is a Hanwha Group company. Hanwha Group started in South Korea as Hanwha Explosives Inc. in 1952 and rapidly exploded into a massive international conglomeration. They acquired the German company Q Cells and its solar panel manufacturing capacity in Germany and Malaysia when it became insolvent in 2012. They also acquired Solarfun, which was a Chinese panel manufacturer. Not wanting to be mistaken for a bunch of clowns, they changed the name of Solarfun to Hanwha Solar One.
In February 2015, Hanwha Group squished the two companies together to create Hanwha Q CELLS.
Since then, the company has rebranded a few times; tinkering with logos, hyphens and capitalisation in its name. This brings us to today's "Qcells".
Manufacturing Locations
Qcells solar panels are manufactured in the USA, Malaysia, China, and South Korea, but the company does not produce any German made panels.
They describe their panels as "Engineered in Germany". While they no longer manufacture panels in that country, their headquarters for research and development are in Germany and I have been told in the past they have over 200 experts there working to improve the design and production of solar panels.
Qcells also have 3 other research and development centers around the world - in Malaysia, South Korea and China.
Qcells currently has 10GW of cell and 12.4GW of solar panel production capacity. But in early 2023, the company announced a huge investment in the U.S. state of Georgia. 3.3 gigawatts each of solar ingots, wafers, cells and finished panels will be manufactured at a new facility annually, and an additional 2 GW of panels will be manufactured at an existing facility.
But Australians shouldn't expect to get U.S. made panels here - they'll be for the US market.
Qcells Panels
Qcells offers several different product lines in Australia, currently the Q.MAXX, Q.PEAK DUO and Q.BOOST range. Qcells solar panel specifications and estimated pricing can be found in our solar panel comparison table.
Warranty Claim Procedure For Orphaned Customers
If you need to make a warranty claim on your Qcells panels but your original installer has gone out of business, the responsibility falls to Qcells to handle your claim. The company can be contacted on 02 9016 3033, and have advised they have an established warranty support network to assist with claims. Their warranty terms cover labor costs for replacement of panels under warranty.
A Cost-Effective, Reliable Panel
The Qcells 20 - 25 year product warranty is more generous than the 12 years some panels currently sold in Australia still have, although warranties this short are becoming a rarity. 25 year product warranties used to be the exclusive realm of the most expensive brands, but we're increasingly seeing other manufacturers also implement them.
In my opinion Qcells manufactures high quality reliable panels and I have no problem recommending them. And it seems many Australian installers feel the same way. In the 2023 SolarQuotes Installers' Choice Awards, Qcells took out out equal 3rd place for the best solar panels in 2023 overall and 3rd place for best value panels.
See what other Australians think of Qcells solar panels in the reviews below. And if you own these modules, I encourage you to add your own review.
Expand for more juicy company details
See current Qcells Panels
Qcells has 12 solar panels in our database
Filter by:
Type of solar panel 
Wattage 
Panel Efficiency 
Approx. Cost/Watt 
Model number
Series
Wattage
Panel efficiency (%)
Approx Cost per Watt
AUD Retail incl GST
Approx cost per panel
AUD Retail incl GST
Panel technology
Country of manufacture
Qcells Reviews (
1259

)

Show Most Relevant reviews from All time
5 star

1008

4 star

230

3 star

15

2 star

4

1 star

2
View Timeline