Phono solar panels review
Overall Rating From 64 Reviews:

Average Customer Rating:
( 4.34 / 5 )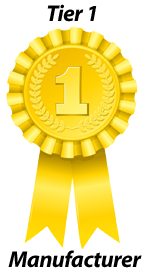 Phono Solar (now officially called Sumec Phono Solar) is a Chinese company that produces tier one solar panels with a 10 year product warranties and 25 year performance warranties. In addition, the Phono website states they will extend the product warranty to 12 years if the panels are registered with them. They are certified as corrosion resistant and so are suitable for installation by the sea. Phono Solar does not have an Australian office, so the company that imports the panels will be responsible for their warranties.
Company History
Phono Solar was founded by the Sumec/Sinomach conglomerate, apparently in 2004. The huge Sumec/Sinomach conglomeration has so fingers in so many pies they have probably had extra hands grafted on to accommodate them all. They are involved in everything from large and small scale generator manufacture, to lawn mowers, to clothing. They are currently Forbes 5th fastest growing company in the world.
Phono Solar first started large scale manufacture of solar panels in 2008 with a 120 megawatt solar panel production line. They expanded this to 200 megawatts the following year and by 2014 they were considered to be a tier one manufacturer by Bloomberg.
Manufacturing Capacity
At the end of 2016 Phono Solar's manufacturing capacity was around 800 megawatts. While that adds up to a lot of solar panels it only makes them a small manufacturer in the scheme of things. The world's largest manufacturer, Jinko Solar, produced over 8 times as much with around 6.6 gigabytes of production in 2016.
Manufacturing Location
Phono Solar manufactures their panels in Nanjing, a city that is often known as Nanking to English speakers. It is on the Yangtze River and is only a one and a half hour express train ride from Shanghai.
Phono Solar Is Very Proud Of How Their Panels Performed in DVN GL Tests
DNV GL is, among other things, an international certification body. They perform independent tests of solar panels. Phono Solar did extremely well in testing, coming second overall in an extensive round of tests completed in 2016, which I wrote about here.
Phono Solar Panels
Datasheets for Phono panels can be acquired from their download page. If you get information on their standard module from there you'll find the datasheet actually calls them premium modules. These standard/premium modules can be up to 17.3% efficient.
Ultra High Efficiency Panels
Phono produces PERC panels that they refer to as ultra high efficiency panels, which are up to 18.4% efficient.
Smart Modules
Phono smart modules are panels with built in SolarEdge optimizers. These work to maximise the output of each panel so if one panel performs poorly it won't drag down the performance of others. Phono Solar says they can provide up to 25% more output, but 10% to 15% is more realistic under most circumstances..
Warranties And Corrosion Resistance
All the above panels come with 10 year product and 25 year performance warranties and they are all definitely certified as corrosion resistant. The Phone website says they will provide an additional 2 years product warranty if panels shipped after the 1st of January 2015 are registered with PhonoCare. I could not find a document on their site giving any conditionos for this extended warranty.
Unacceptable Performance Warranty Condition
Unfortunately, like many panel manufactuers, Phono Solar has a condition in their warranty documents that I personally consider unacceptable. Their product warranty states they will either repair or replace defective panels, but if their output falls below the minimum stet by their performance warranty, the document states:
"Phono Solar will, at its sole option, replace such loss in power by either (a) providing additional Product(s) to the Customer to make up for such loss in power or (b) replacing the defective Product(s) at the option of Phono Solar."
This means that if 4 panels in a roofotp solar system have output that is 20% below the minimum allowed by their performance warranty, Phono Solar could give a single new panel and claim that makes up for the loss in power. This is not acceptable because a normal rooftop solar system has no place to put an extra panel and in most systems poor performing panels need to be replaced to prevent them dragging down the performance of others.
The good news is, Phono panels should be reliable and so hopefully it won't be necessary to use their performance warranty.
Under Australian consumer law you are protected by consumer guarantees that apply regardless of what the written warranty states or if it has expired.
Dual Glass Module
Phono produces a dual glass module that operates at a higher voltage than standard panels. Its product warranty is for 10 years, the same as other Phono panels, but their performance warranty is 5 years longer at 30 years. These panels are made for larger and higher voltage inverters than are normally used by Australian homes.
My Recommendation
I would have no problem with installing Phono Solar modules on my roof, especially since the did so well in DNV GL testing. They are also very competitively priced. Personally, I'd take them over a considerable number of other tier one panels.
Rating
Comments
Name
State
Postcode

Bought From: Advanced Solar Technology Review Date: 14 June 2018
Tom
WA
6054
The panels have performed very well so far I don't think we should have any trouble in the future.
Bought From: Green Wiring Review Date: 12 June 2018
Geoffrey
WA
6030

Bought From: Essential Energy Solutions Pty Ltd Review Date: 24 May 2018
Dianne
QLD
4208

Bought From: MC Electrical Review Date: 26 April 2018
Andrew
QLD
4034

Bought From: Essential Energy Solutions Pty Ltd Review Date: 16 April 2018
William (Bill)
QLD
4127

Bought From: Solar Systems Cairns Review Date: 1 April 2018
Graeme
QLD
4868

Bought From: Essential Energy Solutions Pty Ltd Review Date: 29 March 2018
Ralph
QLD
4227
All has been ok so far . I have not seen them generate the rated 8.4KW close to 8KW has been the max. I blame the Proserpine Sugar mill blowing clouds over our way .Just a joke .
Bought From: Green Energy Technologies Review Date: 25 February 2018
Bob
QLD
4800
Had a message from Solar Analytics last week telling me that my panels and system generated a record amount of KWH
Bought From: Arkana Energy Group Review Date: 13 January 2018
Mark
NSW
2478

Bought From: NQ Solar Review Date: 20 December 2017
Katya
QLD
4879

Bought From: Accord Electrical Review Date: 4 December 2017
Jim
QLD
4556
not at this time
Bought From: Expert Electrical Review Date: 17 November 2017
Michael
TAS
7030

Bought From: Accord Electrical Review Date: 10 November 2017
Diane
QLD
4551

Bought From: Expert Electrical Review Date: 7 November 2017
Wade
QLD
4753

Bought From: Accord Electrical Review Date: 4 November 2017
Anon
QLD
4562

Bought From: Freedom Energy Solutions Group Pty Ltd Review Date: 22 September 2017
Keith
NSW
2430

Bought From: Arnelec Pty Ltd Review Date: 26 August 2017
Alain
QLD
4216
My installation took place in August 2017 in appalling weather. The installer let me know that two tiles had to be replaced and the spares I had weren't a perfect match. They swapped those two with matching ones to reduce any risk of the seal being affected. Just recently I noticed a small water stain on the ceiling. I contacted Alex who didn't hesitate to say that he would arrange for a team to locate and fix the problem.
Bought From: Advanced Solar Technology Review Date: 18 August 2017
Sue
WA
6050

Bought From: Advanced Solar Technology Review Date: 14 August 2017
John
WA
6153

Bought From: Accord Electrical Review Date: 2 August 2017
Philip
QLD
4557

Bought From: Celtic Solar Review Date: 29 July 2017
Bill
QLD
4570

Bought From: CSA Services Review Date: 19 June 2017
Liang
QLD
4109

Bought From: Advanced Solar Technology Review Date: 17 April 2017
David
WA
6152

Bought From: Accord Electrical Review Date: 20 March 2017
Ken
QLD
4575

Bought From: Accord Electrical Review Date: 7 March 2017
Mike
QLD
4519
They appear to do the job, but due to the performance of the Delta Inverter can we really be sure. They have produced 3000kwh that I have noticed.
Bought From: Advanced Solar Technology Review Date: 5 March 2017
John
WA
6069

Bought From: Accord Electrical Review Date: 1 March 2017
Marg
QLD
4556
We have 20x Phono 270 Wp panels, which face 10* North with at a 22* tilt. The Wifi data logging has enabled us to closely monitor the performance of the panels. We have been surprised to see that, on clear days (which is mostly the case, here on Queensland's Sunshine Coast), they start generating at about 05:30, and continue until about 16:30.
Bought From: Accord Electrical Review Date: 27 February 2017
Graeme
QLD
4575

Bought From: Advanced Solar Technology Review Date: 17 February 2017
ROSS
WA
6030

Bought From: Solar Australia Review Date: 28 January 2017
Glenn
NSW
2283

Bought From: Advanced Solar Technology Review Date: 17 January 2017
Anon
WA
6008

Bought From: Advanced Solar Technology Review Date: 13 January 2017
Glen
WA
6030
On occasions they have produced more power than their rated maximum.
Bought From: Solar Australia Review Date: 23 December 2016
Tim
VIC
3666
Panels performing very well
Bought From: Uni-Industries Review Date: 19 December 2016
Errol
QLD
4550

Bought From: Newlec Electrical Review Date: 11 December 2016
Garry
NSW
2705

Bought From: Solar Australia Review Date: 30 November 2016
Murray
NSW
2731
No issues to date, but no basis for comparison either. All appears good.
Bought From: Solar Australia Review Date: 29 November 2016
David
VIC
3550

Bought From: Accord Electrical Review Date: 15 October 2016
Scott
QLD
4552
Our only issue is the tree shade. Without that the rating could be probably "5 Fantastic".
Bought From: The Green Power Company Review Date: 1 October 2016
Vera
VIC
3146
No issues to date very happy with the performance. Because I didn't have enough room on the roof for a north only installation, the panels are placed 10 on the east side and ten on the west side, to date this seems to be a good combination.
Bought From: Advanced Solar Technology Review Date: 18 September 2016
Gavin
WA
6060

Bought From: Solar Australia Review Date: 7 September 2016
Anon
NSW
2330

Bought From: Advanced Solar Technology Review Date: 5 September 2016
Wendy
WA
6065
When it gets cloudy I thought they would perform better. As we were told in low light conditions they would perform excellent. Overall they seem to perform good.
Bought From: Sunsource Group Review Date: 28 July 2016
Gerard
NSW
2558
They seem to be doing a good job so far
Bought From: Solar Australia Review Date: 4 July 2016
RON
NSW
2710
Estimated average system output has been exceeded in nearly every month since installed.
Bought From: Solar Australia Review Date: 24 June 2016
Matt
NSW
2850
Again, no problems so can only say fantastic.
Bought From: Solar Australia Review Date: 4 June 2016
Louise
NSW
2445

Bought From: Solar Australia Review Date: 17 May 2016
Patrick
NSW
2264

Bought From: Solar Australia Review Date: 11 April 2016
Allan
NSW
2282
After 7 months the panels had not gained very much surface dirt or debris and appear to be highly efficient with good gains during overcast but bright days - mine are arranged in eastward and westward in two groups of 4x2 panels each for a total rated output of just over 4KW Battery charge levels are nearly always over 80% and regularly get to 99% Power bills are lower than $2 per day even with the use of the reverse cycle a/c While I do not want to site test the hail resistance there are stated values for size and speed of the hail stones - much more valid information for East Coast Australia than information on snow loadings provided for some of the Canadian panels - at least impact damage has been considered in the design of the panels - I purposefully delayed the installation until the adjacent land was cleared of major trees that were dropping branches and other debris on my roof
Bought From: STS Services Review Date: 6 April 2016
Graeme
NSW
2428
I think they are working quite OK.
Bought From: Solar Australia Review Date: 29 March 2016
Ray
NSW
2319

Bought From: Solar Australia Review Date: 12 March 2016
John
NSW
2289

Bought From: Solar Australia Review Date: 11 March 2016
Peter
VIC
3728
Panels cannot be seen from most angles The weather has kept the dust etc.off the panels in the winter, but we are aware that they will need an occasional hosing off in the summer.
Bought From: Solar Australia Review Date: 15 February 2016
Ronald
VIC
3630

Bought From: Negawatts Solar And Electrical Review Date: 7 February 2016
David
QLD
4560

Bought From: Next Generation Energy Review Date: 31 January 2016
Brian
VIC
3690

Bought From: Next Generation Energy Review Date: 19 January 2016
Chris
VIC
3723

Bought From: Advanced Solar Technology Review Date: 1 January 2016
Ken
WA
6148

Bought From: Advanced Solar Technology Review Date: 8 December 2015
Peter
WA
6030
Derating on solar panels with temperature is extreme. System is 2.5kW, but is lucky to peak at 2kW. System seems to work consistantly, but I would not use or recommend the Phono panels if I was doing it again. Installer scratched the colorbond roof in numberous locations (discovered some time after the installation). A bit disappointing, but there is not much you can do about it.
Bought From: Advanced Solar Technology Review Date: 3 December 2015
Mike
WA
6100

Bought From: Cola Solar Review Date: 1 December 2015
GARRY
VIC
3350
No problems with the panels after a year
Bought From: Advanced Solar Technology Review Date: 14 November 2015
Simon
WA
6027

Bought From: Sunsource Group Review Date: 16 October 2015
Anon
VIC
3153

Bought From: Coffs Solar Energy Review Date: 8 October 2015
Richard
NSW
2450

Bought From: Enviren Pty Ltd Review Date: 6 May 2014
Eileen
QLD
4301
Phono has 42 solar panels in our database