LG solar panels review
Overall Rating From 92 Reviews: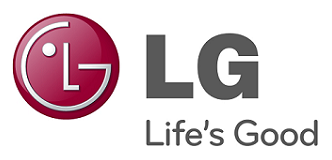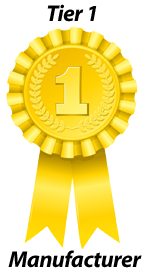 LG Solar produces high quality, tier 1 solar panels and are part of the giant South Korean company LG. In 2017 they produced around 2 gigawatts of panels. While this is only 23% of what the world leader Jinko produced, LG Solar is still a large player in the premium panel market.
Most of the panels LG Solar currently sell in Australia have a 15 year product warranty, which is significantly longer than the standard for tier 1 panels. But unlike most manufacturers, their product warranty includes full replacement which covers the cost of labor. In addition to their standard panels they also sell the NeON R, with a 25 year full replacement product warranty.
LG has offices in every mainland state capital. While Tasmania misses out, this is much better coverage than most tier one manufacturers who usually only have a single office in Australia, or in some cases, none at all.
LG Are Reliable Panels
LG claim that of 360,000 panels installed in Australia, only 3 have been returned - due to poor installation. LG claim they have never had an Australian panel come back due to production failure.
This reliability comes at a premium of around a 25% higher price per watt.
LG Is A Huge Company
LG Solar is part of LG Electronics which is part of the South Korean corporation LG which used to go by the surprisingly chipper name, Lucky Goldstar. LG is enormous and has a market capitalisation of over $14 billion.
The net wealth of the entire population of the nation of Tonga comes to less than $14 billion. This means the LG Corporation has more money than some countries. (Note I'm not saying the value of Tonga itself is less than $14 billion, as the whole can be worth more than the sum of its parts. For example, I'm sure we could get Lex Luthor to pay more than $14 billion for Tonga as a whole.)
LG is involved in a wide range range of areas covering chemicals, electronics, and communications. The company has so many fingers in so many pies I'm surprised they haven't grafted extra arms to their CEO.
While LG headquarters is in the South Korean capital of Seoul, solar panel manufacture takes place in the industrial city of Gumi, which, through some dark sorcery, actually manages to have a worse climate than Seoul.
While LG had been tooling around with solar cells in some form or another for over 20 years, they only entered panel manufacturing in 2009.
LG Solar Panels
The two standard panels they currently sell in Australia, the LG NeON 2, and the LG NeON 2 Black, both come with a 15 year product warranty. They also have a 25 year performance warranty, but this is rarely of use to householders.
LG NeOn 2 panels can have an efficiency of up to 19.3% which can make them very useful for installations with a limited amount of roof space. The LG NeON 2 Black has slightly lower efficiency, but some people like its dark colour, so I highly recommend it for people who think black is the new black.
All the panels are salt mist and ammonia corrosion resistant and so are suitable for installation anywhere in Australia.
Lost In Translation
LG says their NeON solar panels use double sided wafers. I find this very interesting, because I can't for the life of me work out what a single sided wafer could be. If a wafer only has one side and I turned it over, would it disappear? If it did disappear, how could I turn it over again to get back to its single side?
I am thinking maybe something got lost in translation here and they are referring to a feature almost all solar panels have, which is making use of light reflected off the back of the cell.
LG Chem Produces Battery Storage
LG produces a home battery storage system but that is made by LG Chem and not LG Solar and these two parts of the company probably have nothing at all to do with each other.
A Reliable Panel At A Premium Price
LG panels have an impressive 15 year full replacement warranty or if you are willing to pay extra for their LG NEoN R with a 25 year full replacement warranty, which is one of the best warranties in the industry. If you are looking for high quality, reliable panels, then LG solar is a very good choice.
Rating
Comments
Name
State
Postcode

Bought From: Solaray Energy Pty Ltd Review Date: 20 March 2018
Chris
NSW
2034
Generates very efficiently as far as I can tell
Bought From: SolarHub Review Date: 19 March 2018
Paul
VIC
3806

Bought From: Solaray Energy Pty Ltd Review Date: 13 March 2018
Harro
NSW
2069
They are LG NeON2 monocrystaline 320 watt panels that are fitted with DC Optomisers, and they perform better than I expected
Bought From: Greenhouse Electrical Services Review Date: 5 March 2018
John
VIC
3940

Bought From: G-Store Review Date: 27 February 2018
Paul
VIC
3032
They appear to operate very well. I use the SolarEdge app to get information on generation and it certainly seems to meet expectation. In the material, the panels are rated for 21kWh per day (5.28kW system) and I have used that as a daily benchmark. Some days are over (really sunny) and some days are under (cloudy) but overall, I'm very pleased.
Bought From: Soltek Energy Review Date: 26 February 2018
Michael
NSW
2086

Bought From: Soltek Energy Review Date: 26 February 2018
John
NSW
2066
No problems at all
Bought From: G-Store Review Date: 19 February 2018
Virginia
VIC
3145

Bought From: Gippsland Solar Review Date: 13 February 2018
Ian
VIC
3818

Bought From: Greenhouse Electrical Services Review Date: 4 January 2018
Tony
VIC
3199

Bought From: Replenishable Energy Pty Ltd Review Date: 24 December 2017
John
QLD
4869
We can see the power output of each panel but it's hard to figure out whether one is under performing
Bought From: Solaray Energy Pty Ltd Review Date: 21 December 2017
Joe
NSW
2094

Bought From: G-Store Review Date: 19 December 2017
David
VIC
3188

Bought From: G-Store Review Date: 18 December 2017
Douglas
VIC
3125
very much in the honeymoon period with solar panels - less than a year old and churning out the watts
Bought From: Solar 2020 Review Date: 17 December 2017
Edward
WA
6024

Bought From: G-Store Review Date: 17 December 2017
Richard
VIC
3193
They are LG Monox3.
Bought From: LG Energy Review Date: 14 December 2017
Neil
VIC
3444

Bought From: Glen Clark and Co Review Date: 13 December 2017
Scott
VIC
3153

Bought From: SolarHub Review Date: 13 December 2017
Jono
NSW
2620
they still look great and by the output seem to be doing their job
Bought From: Soltek Energy Review Date: 24 November 2017
Andrew
NSW
2067

Bought From: Solar WA Review Date: 18 November 2017
Joan
WA
6064
I chose the LG Neon 2 panels for high power output, low claimed thermal degradation, and low claimed degradation over life.
Bought From: LG Energy Review Date: 13 November 2017
Michael
NSW
2162
The house is rectangular in shape and has the long axis oriented east-west. The roof is narrow gutted allowing only a single row of panels on each side of the ridge, roof pitch is 9 degrees. I have a 5.76 kW system. There are 7 solar panels mounted on north face and 11 on south face. Monthly state so far are 730 kWh for June, 755 for July, 865 for August and 905 for September. Daily max output from June to September was 26kWh, 26kWh, 31kWh, 33Jew respctively. October has registered a 35kWh output day.
Bought From: Gem Energy Australia Review Date: 10 October 2017
Adrian
NT
810

Bought From: LG Energy Review Date: 10 October 2017
Narelle
QLD
4151

Bought From: True North Solar Review Date: 3 October 2017
Russell
QLD
4819

Bought From: CDA Air and Solar Review Date: 27 September 2017
Alan
WA
6375
Generally I believe they are a bit of a con and should not be embraced by a person who has a rather tight budget
Bought From: Essential Solar Review Date: 25 September 2017
John
VIC
3123

Bought From: Solaray Energy Pty Ltd Review Date: 22 September 2017
Bruce
NSW
2213

Bought From: Bradford Solar Review Date: 16 September 2017
Anon
NSW
2140

Bought From: Solaray Energy Pty Ltd Review Date: 14 September 2017
David
NSW
2500
Panels working well and delivering plenty of power.
Bought From: Soltek Energy Review Date: 8 September 2017
Cyril
NSW
2753

Bought From: Replenishable Energy Pty Ltd Review Date: 7 September 2017
Jose
QLD
4880
All 16 panels seem to be working really well, we have 7 facing north and 9 facing east and on a good summers day in December and January get about 30kwh and even in late August managed to get 19kwh on a sunny cloudless day.
Bought From: Urban Renewables Review Date: 2 September 2017
Angus
VIC
3188

Bought From: Solaray Energy Pty Ltd Review Date: 1 September 2017
Steve
NSW
2213
All good so far.
Bought From: Soltek Energy Review Date: 9 August 2017
Andrew
NSW
2068

Bought From: LG Energy Review Date: 7 August 2017
Elaine
WA
6280

Bought From: Urban Renewables Review Date: 6 August 2017
Ann
VIC
3144

Bought From: LG Energy Review Date: 3 August 2017
Dallas
NSW
2315
The panels have been performing well with the combination of the micro inverters.
Bought From: Solaray Energy Pty Ltd Review Date: 2 August 2017
Evan
NSW
2172

Bought From: MPV Group Review Date: 1 August 2017
David
NSW
2227
We only have a 3 kw system as not enough room for more panels.
Bought From: Down South Solar Power Review Date: 26 July 2017
Ross
WA
6225
We were worried about the aesthetics of the installation, something that does not worry many other installations. After many discussions on whether or not to install solar panels, we finally agreed that it was a good idea. The roof is below the road level and we did not want a roof that looked like an incomplete cross word puzzle. The solution was to mount the panels slightly behind the ridge line. Although not the most efficient position, we are more than happy with both the result and the aesthetics.
Bought From: Absolute Energy Solutions Pty Ltd Review Date: 24 July 2017
Ronald
QLD
4121
I wish I had a data logger to track performance v light levels to quantitatively. Unfortunately I do not ; though i have found that the panels do produce at seemingly low levels of light. Perhaps the size of the system is also a contributing factor.
Bought From: MPV Group Review Date: 17 July 2017
Dharshan
NSW
2749

Bought From: Solaray Energy Pty Ltd Review Date: 17 July 2017
Steve
NSW
2074
During the summer months they were regularly delivering to their capacity and even during overcast periods we were surprised at the output.
Bought From: Springers Solar Review Date: 10 July 2017
Alan
QLD
4156

Bought From: Space Solar Review Date: 8 May 2017
Anon
NSW
2049
State-of-the-art solar panels got to be one of the best solar panels on the market and A1 performance
Bought From: Solaray Energy Pty Ltd Review Date: 2 May 2017
Brian
NSW
2777
Initially had seven LG Neon2 x 315 Watt and six LG Neon2 x 320 Watt PV panels totalling 4.125 kW. In March second installer added six more LG Neon2 x 320 Watt PV panels to make a total of 6.045 kW. No problem with the LG Neon2 panels except that they have BLACK frames–marketing stupidity over engineering sensibility. The idea is to keep the PV panels cool so they perform better. It will be interesting to see how that finish lasts in my situation close to the sea.
Bought From: Solar Wise Wagga Review Date: 30 April 2017
Peter
NSW
2536
Great quality panels, very happy with them. Black cells with black frames blend well with dark grey tiles. Our 6kW of panels produced a maximum of 43kWh one day in summer
Bought From: Urban Renewables Review Date: 31 March 2017
Andrew
VIC
3145

Bought From: Soltek Energy Review Date: 8 March 2017
Kevin
NSW
2121
once again we can't compare.
Bought From: Down South Solar Power Review Date: 24 February 2017
Orest
WA
6233

Bought From: Replenishable Energy Pty Ltd Review Date: 27 January 2017
BRIAN
QLD
4880
The panels put out their max all the time the sun is directly on them. When the sun moves they still produce a good 60% to 80% until sun goes down.
Bought From: Beyond Solar Review Date: 23 January 2017
Norman
NSW
2753
We went with these panels because they are built really well,even tho they cost more but,the quality is much better than many other brands.Oh and another plus LG are built in Korea not China Also to install LG panels one has to be an LG approved installer, and don't let anyone tell they can do it !
Bought From: Solar 2020 Review Date: 4 January 2017
Terry
WA
6057

Bought From: SolarHub Review Date: 31 December 2016
Joe
ACT
2614

Bought From: Sams Solar Review Date: 18 December 2016
PETER
NSW
2750
These panels look great. It's a shame they aren't more visible on the roof.
Bought From: SolarHub Review Date: 17 December 2016
Rene
ACT
2614

Bought From: Solarblu Review Date: 11 December 2016
Bill
NSW
2541
We are very happy with the LG panels, they are solid and attractive. We had the opportunity to visually compare them with some other brand panels at the Keen2bgreen warehouse prior to making our final decision and they looked better quality then and still do on our roof.
Bought From: LG Energy Review Date: 8 December 2016
Doug
QLD
4221

Bought From: Soltek Energy Review Date: 2 December 2016
Cesare
NSW
2519
LG neon 315w has been quite stellar. On some cool days, I have seen some panel reaching up 300+w on Solaredge module level monitoring. They routinely reach 280w while maxing out inverter output.
Bought From: Soltek Energy Review Date: 21 November 2016
Chanop
NSW
2206

Bought From: Great Southern Solar Review Date: 20 November 2016
Chris
WA
6327

Bought From: CDA Air and Solar Review Date: 12 October 2016
Danny
WA
6562
No, they just sit up on the roof sucking in the rays, doing their job.
Bought From: Solargain Review Date: 16 August 2016
Ray
ACT
2913

Bought From: Great Southern Solar Review Date: 16 July 2016
Mark
WA
6260

Bought From: LG Energy Review Date: 6 July 2016
Anon
NSW
2223
Very good from efficiency perspective. Space limitations meant we used the newer neon 315w panels. ($$)
Bought From: Glen Clark and Co Review Date: 4 July 2016
Ashleigh
VIC
3088
Great when sun is out, but never get to full claimed 315 watt per panel ( x 14)
Bought From: Northern Sky Electrical Review Date: 27 June 2016
Rodney
QLD
4869

Bought From: SolarHub Review Date: 11 June 2016
David
NSW
2537

Bought From: True North Solar Review Date: 28 May 2016
Estelle
QLD
4814

Bought From: SolarHub Review Date: 23 May 2016
John
ACT
2605
Even on cloudy days I fully cover my usage.
Bought From: SolarLink Review Date: 1 May 2016
John
NSW
2536

Bought From: SolarHub Review Date: 21 April 2016
Michelle
ACT
2617
These panels are mono-crystalline 275 watts each. The size of my system is 3.03 KW
Bought From: LG Energy Review Date: 7 April 2016
Michael
NSW
2477

Bought From: SolarPro Review Date: 31 March 2016
Anne
NSW
2101

Bought From: LG Energy Review Date: 23 March 2016
Andrew
NSW
2800

Bought From: LG Energy Review Date: 16 March 2016
Angela
QLD
4701
Living in a nicely treed environment, the combination of efficient panels and good quality micro-inverters ensures that we are getting good production figures.
Bought From: Solar Electric Review Date: 10 March 2016
Chris
NSW
2067

Bought From: SolarLink Review Date: 12 February 2016
Tony
NSW
2536

Bought From: True North Solar Review Date: 8 February 2016
Barry
QLD
4812
300w but choice mag says they prod 305w.
Bought From: Glen Clark and Co Review Date: 11 November 2015
Michael
VIC
3083

Bought From: SolarLink Review Date: 10 November 2015
Steve
NSW
2548
275watt panels. Total of about 3.6kw. 13 panels.
Bought From: Aussie Made Solar Review Date: 29 October 2015
Peter
QLD
4226

Bought From: Glen Clark and Co Review Date: 19 October 2015
Simon
VIC
3057

Bought From: Energy Base Review Date: 10 October 2015
Gordon
QLD
4753
They are 275w compared to the standard 250/255w meaning we are generating more power for the same roof space as similar sized panels and can achieve a better return on limited space.
Bought From: LG Energy Review Date: 11 September 2015
Matthew
VIC
3350
I have only had my solar panels since 29-05-2014, but so far all good and have not needed any service.
Bought From: MPV Group Review Date: 14 February 2015
Flo
NSW
2870

Bought From: SolarLink Review Date: 27 January 2015
Alois
NSW
2537

Bought From: Geelong Solar Energy Review Date: 22 December 2014
Jack
VIC
3224

Bought From: Future Sustainability QLD Review Date: 21 May 2014
Doug
QLD
4272
Not sure of the brand but is one recommended by Mannix.
Bought From: Mannix Solar Review Date: 21 May 2014
Elizabeth
SA
5016

Bought From: Cablelogic previously Renewable Logic Review Date: 15 September 2012
Graeme
WA
6149