Delta solar inverter reviews
Overall Rating From 52 Reviews: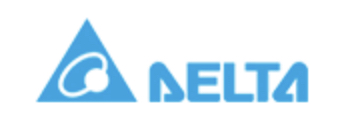 Average Customer Rating:
( 4.13 / 5 )
Delta Energy Systems is a a subsiduary of multi-billion dollar global company Delta Electronics Group. It makes all sorts of industrial, medical and consumer electronics as well as solar inverters.The company started in 1971 and since 1999, has also been producing solar inverters like the ones in the Solivia and Solivia TL series, which are suitable for any kind of small to medium-sized solar application.
Back in the day, when I worked as a control engineer in a nuclear power station, we used Delta power supplies for reactor control systems. In my experience, they know how to make reliable electronics!
The Australian office is located in Notting Hill, Victoria, so local warranty support should not be a problem.
One of their strengths is that they can get jolly hot (65 degrees celsius) without derating. So they are a good pick in the hotter parts of Australia.
Rating
Comments
Name
State
Postcode
Bought 3kw system from Clean NRG in Dec2017. Summer through winter, on bright days, it clocks above 2.5k kWh and occasionally beyond 3k kWh. Satisfied with its performance and no problems so far.
Bought From: Clean NRG Pty Ltd Review Date: 10 August 2018
Michael
WA
6110

Bought From: Advanced Solar Technology Review Date: 14 June 2018
Tom
WA
6054
Cuts out many times per day (usually several times per hour) due to high voltage. Battery rarely charges, on standby. When the inverter is working, it usually feeds into the grid not battery. Occasionally battery charges, may go to full charge but this is rare. Installers blame SA Power networks but when I contacted them they did several readings at night and during day which were ok. Installers had me sending photos of my inverter to them but I did not get a response from them. After several months they said it was fault of power network and I should phone them. Installers have checked the installation and say it is ok. They have sent data to the delta people. Currently a stand off. I do not have a reliable properly functioning system. I have been promised internet connection by salesman and current person I am dealing with but this seems to have lapsed. I would not need to send photos and the problems could be more easily checked. I would like a system that functions in my situation.
Bought From: NRG Solar - National Renewable Group Review Date: 5 April 2018
Elaine
SA
5016
hi I had to get the first inverter replaced as it had wifi issues but all is great now I would recommend energy assist to any one thanks to George and all his staff when the price of batteries come down down in price I will defiantly be upgrading with them but as i am getting 71,3 c per kwl I will just wait a while and thank you finn for recommending them ian
Bought From: Energy Assist Group Pty Ltd Review Date: 18 February 2018
Ian
VIC
3156
Two inverters were installed 5 years by a company called a Woman Spark based in Malaga WA who provided the worst service I have ever come across, they provide no backup whatsoever, will not return phone calls or emails, I'm currently waiting for two panels & a Delta inverter to be replaced which I reported Dec 6th & still waiting, there must be loads of people in WA having the same problems with this company. This is the 3rd time my Delta inverters have failed after being convinced by A Woman's Spark sales person that the Delta inverter is the best on the market, bullet proof, be very care full if you have any dealings with this company.
Bought From: A Womans Spark Review Date: 29 January 2018
Bob
WA
6164

Bought From: Advanced Solar Technology Review Date: 22 December 2017
Geoffrey
WA
6065
All working well so far, no complaints.
Bought From: Advanced Solar Technology Review Date: 18 December 2017
James
WA
6024
No problems - just works.
Bought From: Advanced Solar Technology Review Date: 6 December 2017
Peter
WA
6027

Bought From: Advanced Solar Technology Review Date: 18 August 2017
Sue
WA
6050

Bought From: Advanced Solar Technology Review Date: 14 August 2017
John
WA
6153
My system was installed over 1 year ago a 5kw.2MPPT & there have been no problems with the inverter.
Bought From: Heinz Solar Co Review Date: 12 July 2017
Geoff
NSW
2464
We are now on our second inverter. The first one had to have adjustments very early on & was then found to be faulty later on & only producing 800Wh from 17 panels. I contacted the installer & he contacted Delta with an open ended promise of rectification with no time frame. I contacted Delta myself & made my concerns known to them. I received a call from Delta later in the day & their people were at my home the next afternoon with a new inverter which appears to be functioning correctly. I have created a spread sheet & am now tracking output on a daily basis at 8pm each evening when the charge rate drops as the sun goes down.
Bought From: Geelong Solar Energy Review Date: 23 April 2017
Ian
VIC
3224

Bought From: Advanced Solar Technology Review Date: 17 April 2017
David
WA
6152
I have tried contacting supplier on several occasions but have never had a response back! In desperation I have been talking to Western Power, who in fact have been very helpful in assisting. Problem is the Delta unit which was manufactured in June 2015, and subsequently installed in my premises in January this year continually goes into condition E13, described as Slow Over voltage Rage, because the "grid" is at 258 volts or more. I have called Western Power who have then checked the grid and advised me that it was at acceptable limits so that my Inverter should be working. I have become so frustrated that recently I sat and observed the unit from 8:30am in the morning during the working week only to find that at approx 9:10am into went into E13 at a voltage of 252volts, then for the rest of the day until about 4:30pm it was in and out of E13 like a YoYo! As a friend of mine commented, how come you have been supplied a unit in 2017 that was manufactured in June 2015? I was also told that the unit had had a software/firmware upgrade...really, doesn't mention that on the factory Test Reports about any software or firmware version!!! From the time the installer commissioned the Delta Inverter it failed!! He then went to the electrical switchboard and changed a cable only to find that that didn't fix the E13 problem! He then told me to call Western Power to get them to "tap down the local grid" and that would do the trick. He then basically left it at that, other to suggest I call Alex. I could have purchased a cheaper system as did my friend and saved myself $500 plus the grief that has gone with this whole episode. I have two options, 1) go direct to Delta and request a replacement, or bite the bullet and buy a new Inverter that will do the job.
Bought From: Advanced Solar Technology Review Date: 5 March 2017
John
WA
6069

Bought From: Advanced Solar Technology Review Date: 17 February 2017
ROSS
WA
6030
Very boring. It just works.
Bought From: Geelong Solar Energy Review Date: 8 February 2017
Greg
VIC
3218
No problems so far
Bought From: Geelong Solar Energy Review Date: 31 January 2017
Lance
VIC
3214

Bought From: Green Wiring Review Date: 23 January 2017
Greg
WA
6028

Bought From: Advanced Solar Technology Review Date: 17 January 2017
Anon
WA
6008

Bought From: Advanced Solar Technology Review Date: 13 January 2017
Glen
WA
6030
Bought 2 years ago. I just finished payments to this product. Now it is not working. 20 days ago I have requested a technical support. Thanks to grate service, I am still waiting. Very poor service.
Bought From: Origin Solar Review Date: 28 December 2016
Chinthaka
NSW
2760

Bought From: SolarEZE Review Date: 5 December 2016
Peter
QLD
4285
I have had no issues - everything running according to plan.
Bought From: Green Wiring Review Date: 1 December 2016
Cheryl
WA
6150
No problems at all.
Bought From: Green Wiring Review Date: 21 November 2016
Richard
WA
6162
The Delta invertor with the Phono panels seems to be a great combination. No issues at all and the system is performing better than predicted expectations.
Bought From: Advanced Solar Technology Review Date: 18 September 2016
Gavin
WA
6060
Convenient and easy to read output information which is useful when deciding whether there is enough power being generated at a particular time to commence use of appliances etc. throughout the day. This equipment is installed in a convenient location in the garage so is protected from the weather and easy to access at any time. Neat and tidy installation.
Bought From: Advanced Solar Technology Review Date: 5 September 2016
Wendy
WA
6065
Our Delta Solivia Inverter was installed with the System in December 2012. Unfortunately, it failed sometime in early 2014. Because there is no monitoring, and it is down the side of the house where no one goes very often we did not notice until we received an electricity bill with zero solar input. Unfortunately, the company who installed the system was not around anymore, however we eventually found someone and the Inverter was replaced under warranty, no questions asked. The warranty is 10 years parts and labour at it appears to be working properly.
Bought From: Solar 2000 Review Date: 14 July 2016
David
SA
5162

Bought From: Green Wiring Review Date: 14 June 2016
Les
WA
6028

Bought From: Green Wiring Review Date: 16 April 2016
Glynn
WA
6020

Bought From: Advanced Solar Technology Review Date: 1 January 2016
Ken
WA
6148

Bought From: Advanced Solar Technology Review Date: 8 December 2015
Peter
WA
6030

Bought From: Advanced Solar Technology Review Date: 15 November 2015
Cliff
WA
6149
one year on- no problems with the two inverters that I have with my system
Bought From: Advanced Solar Technology Review Date: 14 November 2015
Simon
WA
6027

Bought From: Green Wiring Review Date: 7 July 2015
Jonathan
WA
6021

Bought From: Solar Energy Environment Review Date: 29 May 2015
Philip
VIC
3672

Bought From: Green Wiring Review Date: 28 May 2015
William
WA
6028
The overall installation was good however some very unprofessional hand-written permanent marker pen was used both in the meter box and the inverter itself to show voltage and current measurements. A machine-made label or printing would easily take care of this ugly sight which is unfortunately there forever.
Bought From: Green Wiring Review Date: 6 April 2015
William
WA
6021
Useful to be able to view daily, weekly etc. stats
Bought From: Green Wiring Review Date: 31 March 2015
Roy
WA
6107

Bought From: Green Wiring Review Date: 20 March 2015
Virginia
WA
6030

Bought From: Green Wiring Review Date: 8 February 2015
Ken
WA
6055

Bought From: Gryphon solar Review Date: 31 January 2015
David
WA
6155

Bought From: Solar Energy Environment Review Date: 25 November 2014
Wayne
VIC
3687

Bought From: Clean NRG Pty Ltd Review Date: 26 May 2014
Tom
WA
6168

Bought From: Origin Solar Review Date: 20 May 2014
Chris
VIC
3030

Bought From: Green Wiring Review Date: 1 May 2014
Rusdy
WA
6164

Bought From: Green Wiring Review Date: 25 April 2014
David
WA
6037
Quite easy to use in terms of data recall but I was a bit disappointed that it wasn't set up by the installers and I had to set the date, REBS buyback rate and other relevant data. I did mention this to the installer who said he would ensure this was done in future but when I checked this out on a friend's system that they installed (on my recommendation) the data on his inverter, also a Delta, was still on the factory settings. Its a very basic inverter but it is hardy and does the job very well. I concede that not many people actually check the data available on the inverter.
Bought From: Kdec Solar Review Date: 9 January 2014
John
WA
6031

Bought From: Energy Assist Group Pty Ltd Review Date: 4 May 2012
Sue
VIC
3038

Bought From: Solar Dynamics Review Date: 24 April 2012
Roger
VIC
3195

Bought From: SKY POWER ENERGY Review Date: 28 February 2012
Chris
VIC
3040
seems fine to me. Don't REALLY know how it should rate, but I'm happy with it
Bought From: Solaworx Review Date: 19 October 2011
Peter
SA
5290

Bought From: Sivcorp Solar Australia Pty Ltd Review Date: 15 April 2011
Kim
SA
5415
Delta has 20 solar inverters in our database