Yingli Solar solar panels review
Overall Rating From 10 Reviews: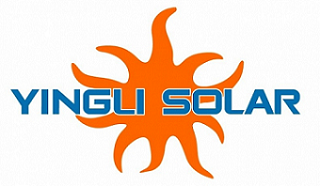 Yingli Solar is a Chinese manufacturer of solar panels with an Australian office in Sydney. They produce panels with an industry standard 10 year product warranty and a 25 year performance warranty. Yingli Solar used to be the world's largest producer of solar panels, but it has suffered serious financial difficulties for several years and so its long term existence is in doubt.
Total Production
Yingli Solar is a major producer of solar panels. While it was the largest manufacturer in 2012 and 2013 the company ran into financial trouble and in the first half of 2016 was bumped out of the 6 largest panel manufacturers by GCL. By the middle of that year Yingli appeared to be the 7th or possibly 8th largest producer in the world.
Yingli states they have 2.45 gigawatts of panels production capacity. They reached that total in 2012 and haven't expanded since.
They claim to have 19,000 employees which is huge for an industry where most of the work is now done by machines. If this figure is true, it should make them the largest solar panel manufacturer in the world in terms of population.
Company History
Yingli's full name is Yingli Green Energy Holding Company Limited. Usually it just gets called Yingli Solar. It was founded in 1998 and commenced production of solar panels in 2003. It rapidly expanded and become the world's largest manufacturer in 2012 and 2013.
Unfortunately, that didn't turn out too well for them, as they expanded too fast and took on too much debt in the face of falling panel prices. They have been in major financial trouble since 2013 and haven't turned a profit since the first half of 2011. Often companies don't produce a profit for very good reasons, but Yingli's reasons are all bad.
As a result of their financial difficulties, Yingli's production lines are now outdated and lack robots but have the advantage of keeping people employed. For now, at least.
Location
Yingli's headquarters are in Baoding, which is China's 7th largest city and 150km south-west of Beijing. As it is near Beijing, the place is as dry as plain Sao biscuit, with even less rainfall than Adelaide. Its location is unusual, as most solar panel manufacture occurs around Shanghai rather than Beijing.
I thought Yingli also had a presence in Thailand, but it turned out to be Thai pop sensation Yinglee.
Vertical Integration
Yingli was a vertically integrated company, producing its own silicon ingots and wafers. But in order to stay afloat they have sold off more than half of that production capacity and now buy most of their silicon wafers from suppliers that used to be part of their company.
Yingli's Current Financial Position
In 2016 Yingli was described by a market analyst as being a company on the brink. In order to stay solvent they have been using tricks such as selling the equipment they use to make solar panels and then leasing it back from its new owners. Sometimes these kinds of tricks give a company space to turn things around, but often the turn around turns into a downward spiral.
In addition, Yingli has fallen behind on payments to employee funds. This can result in massive fines, but since this would finish off the company they probably won't be hit with them. Their continued existence rests upon the Chinese government's reluctance to add to unemployment. Unlike some companies, Yingli Solar's production lines still have people and not mostly robots.
One analysis gives their financial position as the worst of all the major manufacturers.
Yingli Solar Panels
Standard sized panels with 60 solar cells are the ones most likely to end up on Australian roofs and Yingli Solar produces 3 different types.
YGE 60 Cell Series 2 Panels
The YGE panels can be up to 16.9% efficient. However, I have to ping Yingli Solar for giving misleading information on their datasheet by stating the cell efficiency of 18.5% instead of the far more relevant panel efficiency of 16.9% or less. After all, no one ever buys a functioning solar panel and then pries cells off it for individual use.
Their datasheet states they are, "...independently tested for harsh environmental conditions such as exposure to salt mist." I assume they actually passed this testing and are corrosion resistant. But if you are paranoid, you can ask Yingli to show these panels have received the IEC 61701 certification for corrosion resistance and so are suitable for installation within 200m of the sea, as I cannot see it on the datasheet.
YLM 60 Cell Series
Yingli's YLM panels can be up to 17.9% efficient. Apart from the higher efficiency they are very similar to the YGE panels, with the datasheet using the same trick of giving cell efficiency instead of panel efficiency and giving identical information on corrosion resistance.
Panda 60 Cell Series
While they look the same as any other solar panel, having the name Panda may make them the cutest solar panels in existence. They can be up to 17.1% efficient and they give the panel efficiency on the datasheet instead of the misleading cell efficiency. The datasheet also states they, "Successfully endure ammonia and salt-mist exposure at the highest severity level."
My Recommendation
As far as their panels are concerned, I am satisfied they are of good quality and would be fine with installing them on my roof. However, Yingli's financial situation is not good. I think they are less likely to survive the fall in solar panel prices that is expected in 2017 than the average large manufacturer. As a result, they may not be around in the future to back up their warranty. While the chance of you needing them to be around to back up their warranty should only be small, it is still something to take into account.
Rating
Comments
Name
State
Postcode

Bought From: Solar Depot Review Date: 8 December 2015
Michael
NSW
2350

Bought From: Soltek Energy Review Date: 4 November 2015
John
NSW
2570
They seem to be working fine. Very pleased that they have a good output even when it is overcast.
Bought From: Soltek Energy Review Date: 2 September 2015
Agnes
NSW
2778
They haven't produced the amount of energy specified on the quote, ever.
Bought From: Soltek Energy Review Date: 27 August 2015
Duane
NSW
2749

Bought From: EnviroGroup Review Date: 7 June 2015
David
VIC
3178

Bought From: EnviroGroup Review Date: 11 April 2015
Peter
VIC
3103

Bought From: Green Energy Options Review Date: 20 August 2014
Don
VIC
3355
No problems.
Bought From: Solar Blast Review Date: 6 July 2014
David
VIC
3089

Bought From: EnviroGroup Review Date: 4 April 2014
Michael & Anne
VIC
3437

Bought From: Madison Australia Review Date: 10 April 2014
Rob
SA
5353
Yingli Solar has 25 solar panels in our database