Solar Battery Storage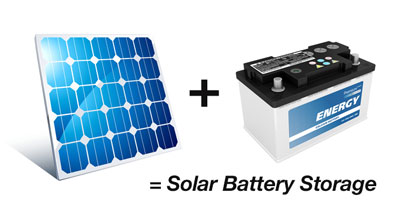 If you are considering adding batteries to a new or existing solar system, but don't know where to start, you've come to the right place.
Batteries are becoming more cost effective over time, and in 2017 energy storage can make financial sense for some solar owners in rare cases.
But they are a big investment, so make sure you understand the basics before parting with your cash.
At the end of this page are links to everything I think you need to know about batteries.
But first, an introduction to solar battery storage in Australia:
Battery storage for solar has been around for decades, but it has always been very expensive.
All that changed in May 2015, when Tesla announced it was taking reservations for its new Powerwall energy storage system (and its successor, the Powerwall 2, was announced in late 2016).
The low(ish) price point and 10 year warranty got many people excited at the prospect of affordable batteries for their grid connected solar system.
Soon after the Powerwall was announced, many other battery manufacturers (LG, Samsung, etc) gave notice that they would start selling batteries with a similar price, performance and warranty, and the Aussie battery revolution began.
With Aussie households paying high rates to import electricity (25 - 54c per kWh), but getting a pittance for exporting electricity (5 - 8c per kWh), this new generation of battery packs can save money by allowing you to use your solar 24 hours a day.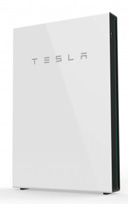 Just to be clear, the Powerwall 2 and competing 'next generation' battery packs have not suddenly made going off-grid in the suburbs economically viable. That's because, for the average Aussie home, going fully off grid will require lots of Powerwalls, an expensive off-grid inverter, a backup generator and substantial rewiring. Expect no change from $30,000 to go off grid, and expect to replace your batteries every 10 years or sooner.
The Powerwall and its competitors are designed for hybrid solar systems. That is, solar systems with batteries that are still connected to the grid. For a new 5kW hybrid solar system with a single Powerwall 2, expect to pay about $18,000. Or to add a Powerwall 2 to an existing solar system, expect to pay around $11,000.
But before you run off and buy a fancy new battery pack for your home - there are a number of things you need to understand to ensure you get a storage system that will reduce your bills as much as possible while providing the features you expect.
Here's everything I think you should know about solar battery storage before jumping in: