Braemac Energy Reviews

Grid Connect Solar

Off Grid Solar

Hybrid Solar

Microinverters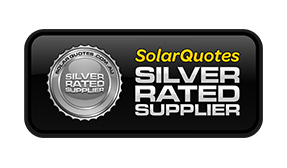 Braemac Energy Overall Rating From 29 Reviews:
Founded in Sydney in 1986, and fully Australian owned, the Braemac group of companies enjoys a well-earned reputation for the expertise, service and commitment displayed by over 200 technicians and employees located across Australia, New Zealand, USA, Singapore, Hong Kong and the UK.
Braemac has been operating in the renewable energy sector since 2005. As a result Braemac Energy was established in 2007 to provide a broad range of affordable energy-saving solutions which harness solar energy, wind power and energy efficiency programs to reduce costs of energy to households, businesses and government.
Braemac Energy's speciality is in Commercial and Government Solar Installations, as well as undertaking tender and bulk rollout Residential installation contracts such as Shepparton Goes Solar (~3500 installations within 12mths), Goldfields SolarHub( ~2MW installed over 18mths), Meriton Apartment installations, over 60 schools – including being the principal installer for schools in South Australia and installers of the first school solar PV installation in Victoria at Bentleigh Secondary College.

Our team has extensive experience in the Australian renewable energy industry, as well as experience across the pacific and south-east Asia regions.

Braemac Energy is proud to be one of only a few Australian solar providers with official DNV certification and quality accreditation – ISO9001:2008.