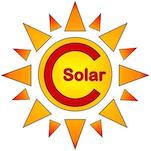 Central Solar Systems

Reviews
About
Central Solar Systems is a solar energy company based in Bundall, Queensland. The company says that they are a total family owned and operated business that has been providing solar solutions for 30 years. The company says that they are CEC accredited and are members of Queensland Master Builders Assn and Master Plumbers Assn of Queensland. Central Solar Systems says that it can provide a system for almost every budget. They say that most of the components are supported in Australia by manufacturer owned companies, so the warranties are solid.
Customer reviews for Central Solar Systems are available, and include the following:
" The inverter was put so far up the wall that I had to get a ladder to read the digital info!! This should be rectified this coming weekend. I am still waiting for the website info so I can download onto my laptop to keep a record of how the system is working. The handbook is very poorly written and not user friendly. There was very little handover info on completion of the job. I've been on my laptop for three months deciding on a system and then at the last moment I stumbled in sight of the line!! At least last all these matters should be rectified in the next week: Feb 13 2011"
" I chose a local service provider and Australian made panels matched to a SMA inverter which provides a 5.075kw system that has produced in excess of 31kwh on a number of days since being fully operational. Most quoters were not willing to either provide a price or supply the panels that we required, choosing instead fully imported panels and inverters that in our opinion do not offer appropriate on shore back-up."
Four customers reviewed Central Solar Systems and rated the company highly for value for money, system quality and installation; and fairly highly for customer service.
Panels, inverter and battery brands
Panel brands currently installed
Inverter brands currently installed
Inverter brands previously installed
The views expressed by reviewers are theirs' alone, and do not necessarily reflect those of Peacock Media Group, which makes no representations as to the accuracy of the reviews. For our full disclaimer and further information, see our Terms of Use and our Review Guidelines.
Central Solar Systems Reviews (
9

)

Show Most Recent reviews from All time  across Australia
5 star

3
4 star

4
3 star

1
2 star

0
1 star

1
View Timeline