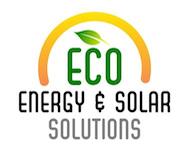 Eco Energy and Solar Solutions

Reviews
About
Eco Energy & Solar Solutions (EESS) is an established family owned & operated solar energy company servicing North West NSW since 2009. Based in Tamworth we specialise in Grid Connect, Standalone "off grid", Hybrid (battery backup), LED Lighting and Solar Maintenance.
Our team is made up of experienced professionals, who understand electricity and solar energy, offering value not only in price but also in operational excellence and developing strong working relationships with our clients. EESS has installed over 600 solar systems in North West NSW.
Our team of installers include qualified electricians and the price we quote includes all electrical work associated with your new grid connect solar system including your new NET meter which is installed by a Level 2 electrician on our team.
Go with a "Local Company" and ensure your solar products are from quality "Tier 1 manufacturers". Solar energy is a financial investment that will pay itself back many times over. You need to ensure you are getting the best quality products utilising quality local tradesman who can provide you with immediate after sales service.
Our team manages every aspect of your solar project. We also provide a Professional Cleaning & Maintenance Service to those who own a Solar PV System. We will clean your Solar Panels, Conduct a Preventative Maintenance Inspection & Provide a Maintenance Log Sheet.
Panels, inverter and battery brands
Panel brands currently installed
Inverter brands currently installed
The views expressed by reviewers are theirs' alone, and do not necessarily reflect those of Peacock Media Group, which makes no representations as to the accuracy of the reviews. For our full disclaimer and further information, see our Terms of Use and our Review Guidelines.
Eco Energy and Solar Solutions Reviews (
17

)

Show Most Recent reviews from All time
5 star

1
4 star

14
3 star

2
2 star

0
1 star

0
View Timeline