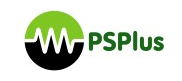 Power Savers Plus

Reviews
About
PSPlus is a proud WA owned and operated company that provides a complete range of energy saving products for the family home. Over the years we have developed, designed and delivered an amazing portfolio of energy saving projects for Western Australia's homes and businesses.
PSPlus is a true leader in the Australian sustainable energy industry with an unparalleled track record in implementing cost effective sustainable energy systems to the highest levels of quality, safety and performance.
Power Savers Plus is proud to be Western Australian supplier of Redback Technologies' Solar PV Smart Hybrid Inverter. The unit is a battery ready inverter capable of working with up to a 6kW solar PV system that can convert sunlight into energy that can be used immediately or stored for later use.
Redback is an Australian company based in Brisbane, supported by the Microsoft Innovation Centre and with established alliances with the University of Queensland and Sonepar. Our smart hybrid system uses cutting edge technology that revolutionises the way solar energy is used. Unlike many of its competitors, the Redback comes with a UPS and power back up and can provide energy from batteries in the event of a black out. It provides monitoring capability and can also manage electrical devices in your home such as air conditioners, pool pumps and hot water heaters.
It is a robust unit that is compatible with most popular battery chemistries and comes with completely upgradeable energy management software that can be configured to suit your particular needs.
Panels, inverter and battery brands
The views expressed by reviewers are theirs alone, and do not necessarily reflect those of Peacock Media Group, which makes no representations as to the accuracy of the reviews. For our full disclaimer and further information, see our Terms of Use and our Review Guidelines.
Power Savers Plus Reviews (
0

)

Show Most Recent reviews from All time
5 star

0

4 star

0

3 star

0

2 star

0

1 star

0
View Timeline