Solarworld solar panels review
Overall Rating From 22 Reviews: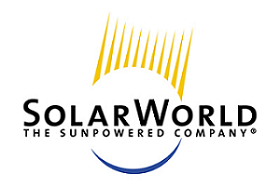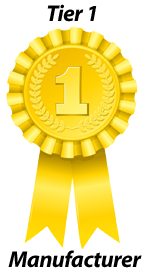 Solarworld
Solarworld is a German manufacturer of tier one solar panels. All Solarworld panels have a 10 year product warranty. They also have a 25 year performance warranty, except for their Bisun panel which has a performance warranty of 30 years. All Solarworld panels are certified as corrosion resistant and so are suitable for installation near the sea. They do not have an Australian office which means the company that imports the panels is responsible for their product and performance warranties.
Manufacturing Capacity
Solarworld's production capacity at the end of 2016 was roughly 1.4 gigawatts. This is about one fifth the production of the world's largest manufacturer, Jinko Solar, which produced approximately 6.6 gigawatts in 2016.
Manufacturing Location
Solarworld manufactures in two locations in Germany. In Arnstadt in Thuringia they have the production capacity to produce 500 megawatts of silicon ingots, 700 megawatts of solar cells, and 200 megawatts of solar panels. The solar cells that aren't used to make panels there are presumably sent to their other panel manufacturing site in Fierberg.
Company History
On their website Solarworld claims to have had 40 years experience. That's a neat trick considering the company was only formed in 1998. Rather than claiming to have invented a solar powered time machine, they say they have assimilated the experience of the United States STI company founded in 1975. This seems like a bit of a stretch to me. It's also unnecessary, as they've been making solar panels for longer than the large majority of panel manufacturers.
Solarworld has gone from success to failure more than once. Their share prices tanked in 2006, they almost went bust in 2013, and currently their financial position is gloomy despite having increased production in 2016. In October 2016 they announced they would not meet their revenue forecast for that year and the month before they announced they would lay off 500 workers.
In May 2017, SolarWorld AG announced it would be filing for insolvency proceedings, then in In August, an agreement was signed for the purchase and transfer of SolarWorld AG, SolarWorld Industries Sachsen GmbH, SolarWorld Innovations GmbH and SolarWorld Industries Thüringen GmbH by SolarWorld Industries GmbH. More on these two events can be found here.
Solarworld Refuses To Take Hemlock And Gets Sued
Back in around 2008, Solarworld entered into an agreement with Hemlock, a poorly named American silicon producer, to buy silicon from them at a set price. After silicon prices fell, Solarworld decided they'd rather not do that and broke their agreement. So Hemlock is suing them for a billion dollars.
Back in March 2013 Hemlock wanted $83 million US in damages and at the time of writing in 2016 they want $793 million US or over one billion Australian. Part of the increase is on account of interest payments and I can only imagine the rest is on account of a large dash of why the hell not?
A US judge in Michigan ruled that Solarworld has to pay the $793 million US in July 2016, but Solarworld is confident that European laws means it won't have to pay. Solarworld investors appear to agree as the announcement had little effect on its share price which simply continued the slow decline it had been doing for months.
The CEO of Solarworld says he is confident the issue will be settled out of court and there is no particular need for Solarworld to put money aside to deal with it.
Solarworld Panels
Solarworld's standard sized 60 cell panels range from 260 to 300 watts and can be up to 17.9% efficient. They are all certified as corrosion resistant and have product warranties of 10 years. Their performance warranties are for 25 years except for their bisun panel which has one of 30 years.
Solarworld's Bisun Bifacial Panels Can Take Sunsine From Behind
Solarworld's Bisun panel is bifacial. This means instead of glass on one side and an opaque backsheet, the solar cells are sandwiched between two sheets of glass. In addition, rather than having a light blocking coating on one side that reflects back through the solar cells, this panel has none and so and can benefit from light coming from the front and from behind.
Solarworld says if they are mounted over a white or otherwise highly reflective surface they can produce up to 25% more power than a standard panel. While they have the same 10 year product warranty as their other panels, its performance warranty is for 30 years.
Note these panels only have an advantage if light can shine through them from below as well as above. If they are laid flat on a roof they will perform worse than an otherwise identical panel with a reflective coating on the underside of cells.
My Recommendation
Solarworld produces quality tier one panels and I would have no problem installing them on my roof. Solarworld's financial outlook does look mildly grim and it is possible they won't be around in the future to honor their warranties, but because they don't have an Australian office, this is of little direct importance to Australians. Under Australian consumer law, without an office in Australia, the importer of the panels is responsible for their warranties.
Some people have a preference for German made panels, but personally, I would not be willing to pay a premium simply because they are made in Germany. This is because the quality of a panel depends on the company that made it and not its country of origin. It has nothing to do with the fact my grandmother was wounded by German shrapnel or that my uncle received minor shrapnel wounds when he hit a German rifle he found with a hammer.
Rating
Comments
Name
State
Postcode
Works well
Bought From: Green Sun Solar Review Date: 24 September 2016
Michael
WA
6167
We installed 18 x SolarWorld Sunmodule Plus 290 Watt panels (total 5.22 kW). We wanted the top end of efficiency and quality. We also chose a quality Schletter frame to mount them to the roof. We went for the high end because, in the context of the cost of a whole house, the extra sort of disappears!
Bought From: DNX Energy Review Date: 9 September 2016
Graeme
WA
6014

Bought From: Green Sun Solar Review Date: 24 May 2016
Richard
WA
6123

Bought From: Save Energy Pty Ltd Review Date: 24 January 2016
Chris
WA
6282
Level of performance exceeds the specifications. It produces more power than stated at the Specifications. After a year, it still looks like brand new.
Bought From: Mitchell & Brown Communications Review Date: 9 August 2015
Anon
WA
6530

Bought From: Solar Essence Review Date: 7 November 2014
Kathleen
VIC
3072

Bought From: Infinity Power Review Date: 25 April 2014
Bryce
QLD
4350
I have 17 Solar World x 235w poly panels fitted on my roof. Eight are on the eastern side and nine on the western side which was decided as the best placement for my style of roof and to gain maximum exposure to the sun year round.
Bought From: Infinity Power Review Date: 27 April 2012
John
QLD
4850

Bought From: Infinity Power Review Date: 15 February 2012
Mick
QLD
4812

Bought From: Infinity Power Review Date: 28 August 2012
John
QLD
4350

Bought From: Infinity Power Review Date: 18 January 2012
John
QLD
4405

Bought From: Infinity Power Review Date: 31 December 2010
Craig
NSW
2340

Bought From: Infinity Power Review Date: 19 October 2011
Neil
QLD
4815

Bought From: Infinity Power Review Date: 30 May 2011
Nam
QLD
4211

Bought From: Eco Kinetics Review Date: 15 March 2011
ROSS
VIC
3620

Bought From: SolarSA Review Date: 4 January 2011
Anon
SA
5108

Bought From: SolarLife Review Date: 12 July 2010
Jorg
QLD
4650
We have a curved colourbond roof . The panels were installed curved like the roof look great. Haven't seen any others like this... they all seem to be upright. Still get average 9kw per day out of them. So just as efficient not as unisghtly.
Bought From: Soma Power Review Date: 17 June 2010
Tony
NSW
2257
Have been generating more power than initially expected
Bought From: SolarSA Review Date: 13 March 2011
Jeff
SA
5090

Bought From: SolarSA Review Date: 18 November 2010
Tom
SA
5033

Bought From: Infinity Power Review Date: 22 December 2010
Anon
QLD
4285

Bought From: Solaray Energy Pty Ltd Review Date: 2 December 2010
Allan
NSW
2322