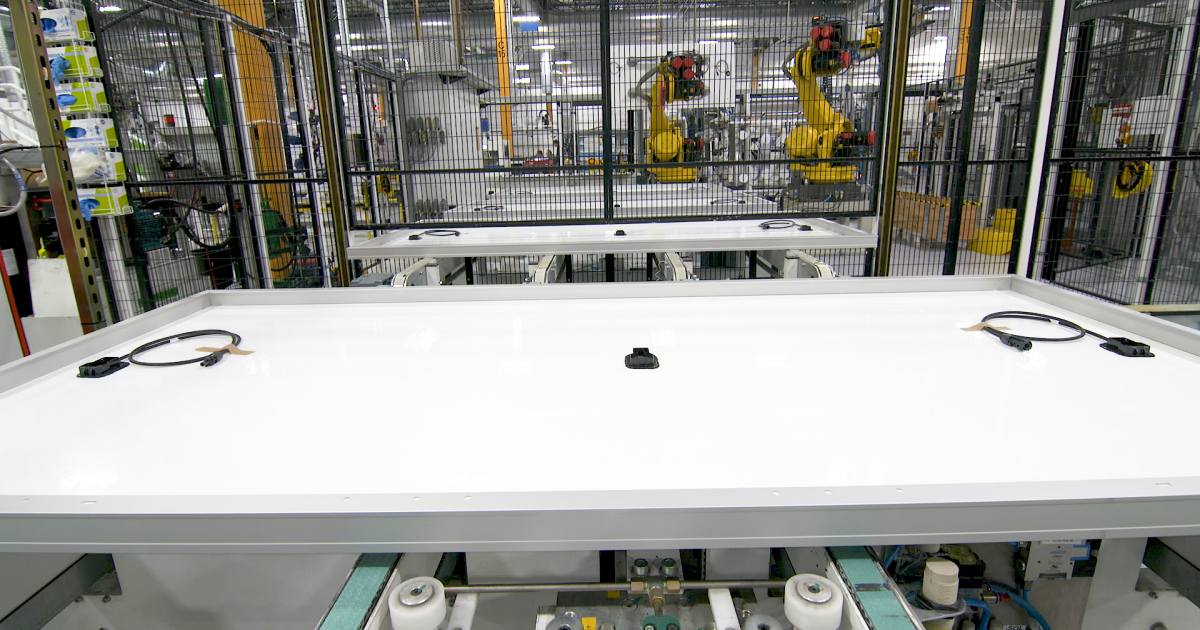 SunPower Corp. announced last Friday it is to close its US solar panel manufacturing plant in Hillsboro, Oregon.
SunPower hasn't had the facility for long. In April 2018, the company announced it would acquire what was at that point the SolarWorld Americas manufacturing facility. When SunPower unveiled plans in 2019  to spin off much of its solar panel manufacturing into a new company – Maxeon Solar Technologies – it said it would maintain its commitment to manufacturing in the USA at Hillsboro, which was its Performance Series (P-Series) module assembly facility.
In November last year, SunPower CEO Tom Werner told CNN he was optimistic the USA would have stable policy that creates a more positive environment for renewables with the Biden-Harris administration.
Why Is SunPower Closing Hillsboro?
Since completing the spin-off of Maxeon Solar Technologies, SunPower has shifted its focus to product innovation, solar system installations and energy storage.
"We made the difficult but necessary decision to close our plant after careful evaluation and the change in focus of our business over recent months," said Mr. Werner. "We recognize how hard this is for all the employees impacted and are dedicated to helping them through this transition."
Approximately 170 employees will be affected by Hillsboro shutting up shop, which will cease operations by March this year – and the wind-down is envisioned to be fully completed in early June. SunPower says it will be providing all staff affected with comprehensive separation packages, the company will seek other employment opportunities in the area for employees,  it will host a virtual job fair and provide opportunities for employment elsewhere within SunPower for those willing to relocate.
As for what will happen to the Hillsboro plant, SunPower is looking at options including selling it, a joint venture or other types of partnerships.
Hillsboro Plant History
The facility was originally constructed as a silicon wafer production plant by Japanese firm Komatsu Silicon America in the 1990s, but was never opened. It would then be a decade before SolarWorld Americas acquired the facility and began manufacturing cells and panels.
SunPower Corp completed the acquisition of some of SolarWorld Americas' assets in October 2018, including the Hillsboro plant, after parent company SolarWorld AG hit the skids. SunPower reportedly paid USD $26 million for Hillsboro, a bargain considering SolarWorld splashed out $500 million to buy it and fit it out for its purposes. At the peak of SolarWorld's operations, the Hillsboro plant employed around  800 people.
Mr. Werner proclaimed at the time of the Hillsboro acquisition that it was an important step in helping to reshape solar manufacturing in America. Hillsboro began producing SunPower P- Series panels in February 2019 and had a reported annual production capacity of around 120MW.
Among other companies to have solar panel manufacturing facilities in the USA are First Solar, Hanwha Q Cells, Jinko, LG and Solaria. As for Maxeon Solar Technologies, its manufacturing plants are in Malaysia, France, the Philippines and Mexico; with its solar panels branded as SunPower Maxeon.