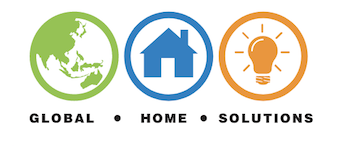 Global Home Solutions

Reviews
About
Global Home Solutions trading under ABN 38 614 012 261, Global Home Solutions Australia Pty Ltd ACN 614 012 261 went into Liquidation on 31 July 2019.

We were advised around Sep 16, 2019 that Global Home Solutions now trades under ABN 42 634 829 888, Atal Trading Australia Pty Limited ACN 634 829 888.

Message from the owner........

Hello to our fellow customers, future customers & followers...
We are a Twin Flame couple (Married Universally), we are Earth & Light Warriors whom have a strong passion for all things when it comes to helping our beautiful earth mother, humanity & our animals. We are here to provide a platform where we are contributing & keeping things all sustainable/green with future work around charity?s/animal sanctuary?s, sponsoring, gifting/helping communities/others & holding healing retreats...
We both share a strong passion for renewable energy and believe it is the way forward for our future on this planet that we call home.
We had an amazing opportunity to re establish Global Home Solutions and carry on with the name, database & any social media outlets.
We will provide everyone with high quality service ~ We will always make sure we are doing this to the best of our ability.
We would like to reassure our existing customers that you have our full support & to our new customers going forward that you will always be looked after with complete honesty and integrity.
We are extremely excited to be on this beautiful mission to help our earth become a much healthier, happier place.
Love & light
Alarna & Anthony
Reviewers report paying: $8,500 - $19,000 for depending on hardware choice and installation difficulty ( how is this calculated? )
Panels, inverter and battery brands
Panel brands currently installed
Panel brands previously installed
Inverter brands currently installed
Inverter brands previously installed
Battery brands previously installed
The views expressed by reviewers are theirs' alone, and do not necessarily reflect those of Peacock Media Group, which makes no representations as to the accuracy of the reviews. For our full disclaimer and further information, see our Terms of Use and our Review Guidelines.
Global Home Solutions Reviews (
69

)

Show Most Recent reviews from All time
5 star

27

4 star

36

3 star

4

2 star

0

1 star

2
View Timeline