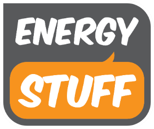 Energy Stuff

Reviews
About
Created to simplify the solar energy process
Energy Stuff are headquartered in Melbourne and licenced to operate across QLD, NSW, VIC and SA.
Our off grid support team are based in Maroochydore QLD.
By bringing together expertise from around the renewable energy industry, Energy Stuff specialises in supporting customers in our region with a range of services and products that ensure our clients have the right energy system, that those systems are running efficiently, that energy costs are kept at bay, and to prepare our customers for a new renewable energy future. Interestingly, most energy consumers have no idea of how much energy they are generating or using at any point in time. So, they cannot fully optimise the return on the investment they have made or go on to make the best decisions on when to use, or not use, energy via their appliances. Energy Stuff provides "Smart monitoring" that removes this energy uncertainty, providing 24/7 real-time feedback and management of your solar generation and electricity consumption. Energy Stuff has a range of specialities to manage new, existing or remote energy production. We offer Smart Energy, Solar Services & Repairs plus Off-Grid kits and Installation.
Panels, inverter and battery brands
Panel brands currently installed
Inverter brands currently installed
The views expressed by reviewers are theirs' alone, and do not necessarily reflect those of Peacock Media Group, which makes no representations as to the accuracy of the reviews. For our full disclaimer and further information, see our Terms of Use and our Review Guidelines.
Energy Stuff Reviews (
4

)

Show Most Recent reviews from All time  across Australia
5 star

1
4 star

3
3 star

0
2 star

0
1 star

0
View Timeline