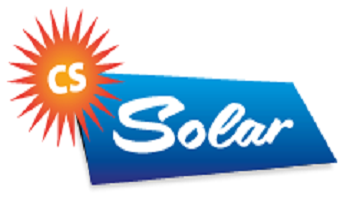 CS Solar

Reviews
About
CS Solar commenced business in 2009 and is own and operated by Simon Lacey. As an already successful electrician, he became fascinated with solar power after seeing a system installed. Since then, the business has installed residential and commercial systems across Melbourne and Victoria, concentrating on the eastern suburbs of Melbourne in recent years. We are proud of our reputation and enjoy hearing from our customers about their results.

We employ our own installation crews. Our customers love dealing with the business owner, and we have gained hundreds of our jobs out of the good word of mouth. We have now installed thousands of jobs all over Victoria of all different sizes. Although based in Mooroolbark/Croydon area, we have done many installs in regional Victoria. For example, we installed one job in Portland around eight years ago; we have now installed around 30 systems from good word of mouth. We pride ourselves on ensuring the customer is completely satisfied with the job. We rely heavily on their recommending us to their friends and family.

Like most solar businesses, our earlier installations were domestic in the 1.5 – 2kw size market. However, these days majority of our household customers install 6.6kw systems with the occasional 2.5 & 3kw. Under the current regulations, 6.6kW systems are generally the largest residential allowed on a single-phase home. In addition, we have installed many commercial systems, with 10-30kw systems the most popular for commercial businesses and small farms etc.

We don't like installing systems that won't cover at least 50% of our residential customer's consumption.

We want all our customers to have economic power bills and, most importantly, NO hassles.

We are planning to continue developing our strong presence in the domestic market and small commercial. However, we see a significant area of opportunity in the small to medium-size business with daily consumption under 500kw/day. We feel Solar PV can make a real difference here. We also plan to exploit opportunities that arise under the various government grants for larger-scale users.

The other area we see a real long-term opportunity for us is the Grid-Tied Battery domestic/small business/services market. However, we are very conservative about what products in this area we will recommend. We have seen too many "flyby nighters" come in and leave customers stranded over the long term.

We are now entering a significant new growth phase with a current state government committed to a robust renewable policy. With many years of experience, we a looking forward to an exciting period in Victoria History.
Panels, inverter and battery brands
Panel brands currently installed
Inverter brands currently installed
Inverter brands previously installed
Battery brands currently installed
The views expressed by reviewers are theirs alone, and do not necessarily reflect those of Peacock Media Group, which makes no representations as to the accuracy of the reviews. For our full disclaimer and further information, see our Terms of Use and our Review Guidelines.
CS Solar Reviews (
27

)

Show Most Recent reviews from All time
5 star

14

4 star

11

3 star

1

2 star

0

1 star

1
View Timeline