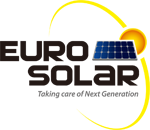 Euro Solar

Reviews
About
Update: On July 9 2018 ASIC published this notice:
"P & N PTY LTD trading as EURO SOLAR
ACN:130 845 199
Status:In Liquidation"
---
ASIC also lists a company called P & N NSW PTY LTD as holding the business name "Euro Solar". P & N NSW PTY LTD is listed as 'registered' at time of writing (12 July 2018).
---
I strongly believe that if you use Euro Solar you are taking a risk. Maybe you are the sort of person who likes to gamble, but I think the odds are stacked against you when dealing with this organisation.
As you can probably tell, I'm not a fan of Euro Solar. While other companies have come and gone and performed worse installations and received more complaints on average, Euro Solar, in my judgement, has the worst reputation in the industry of any large company that has been around for an extended period of time.
While the rating of 3.9 out of 5 for Euro Solar reviews shown above may not seem too bad, it is one of the worst average ratings for any installer that we have received more than a dozen testimonials for. And, at time of writing, if you click the button to see only reviews from the last 6 months, you'll see that their rating is going down. There are a large number of recent Euro Solar reviews on the internet that are not flattering. When searching for them you may wish to try "Eurosolar review" as many people squash their name into one word.
Despite Euro Solar complaints being legendary in the industry, the company remains in business and still attracts customers because their prices are low. They even have a low price guarantee. While it is not necessarily true that you get what you pay for, it is definitely true that you won't get what you don't pay for and if you buy a cheap system from Euro Solar don't expect a high quality system.
If Euro Solar were merely competing on price and using cheaper panels and inverters while avoiding the worst products on the market they would not earn my ire. Provided a company does not mislead its customers there is nothing wrong with competing on price or providing a "budget" option for people who are willing to take a chance on cheaper components. But not only has Euro Solar been responsible for some sloppy installations, the company has engaged in dishonest and illegal business practices.
Renewable Energy Certificates Were Claimed Using 'non-genuine' Solar Panels
On the 21 July 2017 the Australian Government Clean Energy Regulator required an enforceable undertaking from P&N NSW Pty Ltd (who hold the business name 'Euro Solar') for claiming Small-scale Technology Certificates for 'non-genuine' Solar Panels that were not approved for installation in Australia.
Euro Solar Claimed 15,044 Renewable Energy Certificates It Had No Right To
On the 26th of September 2013 the Australian Government Clean Energy Regulator required an enforceable undertaking from Euro Solar for claiming Small-scale Technology Certificates (STCs) they did not have the required documentation for.
The Clean Energy Regulator determined that:
"P&N Pty Ltd t/a Euro Solar breached paragraph 154Q (1) (a) of the Renewable Energy (Electricity) Act 2000 by claiming the multiplier for 508 installations where it did not have the required installation contracts to support its claim. As a result 15,044 STCs were improperly created."
STCs are certificates created as part of Australia's Renewable Energy Target for installing renewable generating capacity such as rooftop solar. They are worth money and can be traded for cash. If I install 3 kilowatts of rooftop solar but claim STCs for 4 kilowatts then I have committed fraud. I have also harmed the environment by reducing certificates available to others for the installation of renewable generating capacity.
Euro Solar was required to hand over the 15,044 STCs they were not entitled to. At the time they surrendered them, they were worth considerably less than at the time they improperly created them, so justice was not done.
A PDF of the enforceable undertaking can be found here.
Euro Solar Fined $145,000 For Shonky Practices
On the 17th of January 2014 the Australian Competition & Consumer Commission (ACCC) reported the Federal Court had fined Euro Solar and its related company, Worldwide Energy and Manufacturing Pty. Lt. $125,000 for:
"...publishing fake testimonials and making false or misleading representations about the country of origin of the solar panels they supply."
In other words, Euro Solar panels were not made where they implied they were and Justice Besanko of the Federal Court found that these representations:
"...were a central part of the respondents' business and marketing strategy".
In addition the sole director of one of two companies that make up Euro Solar and also of Worldwide Energy Manufacturing Pty. Ltd. was ordered to personally pay a penalty of $20,000 for his role in misleading consumers.
If you have never heard of the company Worldwide Energy and Manufacturing Pty. Ltd. I am not surprised. They used to be known as "Australian Solar Panel" (since changed to "Australian Premium Solar"). They supplied Euro Solar panels and along with Euro Solar:
"...made false or misleading representations to consumers that they manufactured or supplied solar panels that were made in Australia - when they were in fact made in China."
Euro Solar ACCC
Here's a little hint if you want to avoid getting in trouble with the Australian Competition & Consumer Commission - do not call your company Australian Solar Panel and then suggest, imply, or flat out tell people that you make or sell Australian panels when all you are doing is importing them from China. They really hate that.
And also, Euro Solar, fake reviews don't impress anyone. Don't publish fake customer reviews on your site, on youtube, or anywhere else. Everyone hates that. That's why it is illegal.
Euro Solar Complaints
Looking at some genuine and not fake reviews, I see many Euro Solar complaints involving a range of shonky business practices.
Firstly there is bait-and-switch where Euro Solar has a customer agree to a system and then calls back to tell them the panels they were quoted for are unavailable and will be replaced with an inferior brand. Two Euro Solar complaints on this are:
"When Euro Solar the next day sent me the documentation the quality of the panels was not the best as discussed... To this date they are refusing to give my deposit back."
"I paid a $100 deposit to this company and was contacted the next day by one of their sales people telling me the solar panels that were originally quoted on were now out of stock so I would be getting some unknown brand name solar panels instead... I cancelled my installation with this company and requested a refund. Of course, no refund has ever been received."
As described above, a common Euro Solar complaint involves people having difficulty getting their deposit back. So you would really want to be 100% sure you want to go with them before handing over any money.
There are numerous Euro Solar complaints about installations that were either faulty, not operational at all, or potentially dangerous, and the company not acting to rectify the problem. Four quotes from Euro Solar reviews mentioning these problems are::
"...system does not work properly and they refuse to fix it. If they refuse to fix it they shouldn't install it."
"Shocking and incomplete installation... Legal action is pending to have all work that has been carried out by Eurosolar rectified in accordance with the sales contract and Ergon Energy requirements"
"The inverter packed it in after seven months and I have contacted them numerous times only to be given the run around..."
"Installed in Feb 2014, not yet connected at mid April 2015..."
If you are persistent it appears possible to get them to fix some problems, but I think you are far better off not putting yourself in a position where you need to hound them to do their job properly in the first place.
Euro Solar Is Not A SolarQuotes Client
SolarQuotes does not and will never include Euro Solar as one of the installers who will contact you if you are seeking quotes. They come nowhere close to meeting my standards for being a reputable installer. While I would like to think it is possible for them to change their ways, I do not believe they will ever change themselves to that large an extent.
While some installers working for Euro Solar are clearly doing better jobs than others, I have been unable to spot any pattern, so it seem it does not matter if it is Euro Solar Sydney, Euro Solar Melbourne, Euro Solar Brisbane, or Euro Solar Adelaide, you have to be on your toes when dealing with these people where ever you are. Or better yet, don't deal with them at all.
Full Disclosure: SolarQuotes is a commercial site, albeit one run by a solar enthusiast. We make money by referring you to installers we trust, if you ask for quotes through this site. When we make a referral we get paid by the installer. We have about 200 solar installer clients throughout Australia that we've built up slowly since 2009. Those clients pay us every month for those referrals whether they make a sale or not. Euro solar have asked about becoming a client, but we have always turned them down. We would not be comfortable referring them to our friends, so we won't refer them via this site. In the spirit of transparency, Euro Solar are welcome to respond to our criticism, and we'll link to that response here.
Panels, inverter and battery brands
Panel brands previously installed
Inverter brands previously installed
The views expressed by reviewers are theirs alone, and do not necessarily reflect those of Peacock Media Group, which makes no representations as to the accuracy of the reviews. For our full disclaimer and further information, see our Terms of Use and our Review Guidelines.
Euro Solar Reviews (
324

)

Show Most Recent reviews from All time  across Australia
5 star

28

4 star

119

3 star

45

2 star

56

1 star

76
View Timeline