JFY solar inverter reviews
Overall Rating From 45 Reviews: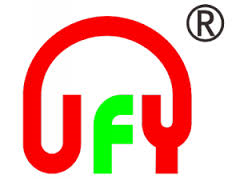 JingFuYuan Tech. Co. Ltd. (also known as. JFY) is a Chinese solar manufacturer established in 2003. The company specializes in the production and sale of solar systems, telecom power supplies, PV inverters, hybrid power systems and uninterruptible power supply (UPS) systems. JFY operates as a subsidiary of Emerson, a multinational company active in a diversified range of industries including commercial & residential solutions, businesses industrial automation and network power.
JFY headquarters are located in Shenzhen, and the manufacturing lines together with the Research and Development laboratories extend for over 16000 m². The company can also rely on a network of several offices and warehouses located in the Philippines and in Australia. This means that Australian customers can refer directly to the office in Silverwater (NSW), should they have any specific enquiry or warranty-related issue.
JFY's products have been used to power applications in different fields such as aviation, telecommunication, public security, post services, government projects and many more.
The company specializes also in the production of on-grid, off-grid, and hybrid inverters, solar pumping inverters, with a power range between 1.5 and 1260 kW.
If you want to learn more about JingFuYuan s range of solar products, simply check out the products listed here below to find the ones that best meet your needs and requirements.
Rating
Comments
Name
State
Postcode
We. chose a JFY because its budget focused which still ticks the boxes with guarantee and performance. With technology and policy changing around solar so much, we also didn't want to invest with an expansive inverter in case it doesn't sync with a future battery systems. Just only 12 months on and we are looking to upgrade the 5kW system to 10kW because we are now allowed to by the government, so who knows what the futures is.
Bought From: SAE Group Pty Ltd Review Date: 20 January 2017
Jason
QLD
4300
JFY Suntree 3 Ph. inverter
Bought From: SAE Group Pty Ltd Review Date: 16 September 2016
Tony
QLD
4343
Causes some interference to short wave radio
Bought From: SAE Group Pty Ltd Review Date: 16 September 2016
Len
QLD
4350

Bought From: SAE Group Pty Ltd Review Date: 18 August 2016
Al
QLD
4272

Bought From: SAE Group Pty Ltd Review Date: 27 June 2016
Don
QLD
4301
6KW panels doing on average 37 per day top was 39.6
Bought From: SAE Group Pty Ltd Review Date: 8 June 2016
Barry
NSW
2487

Bought From: A Womans Spark Review Date: 11 March 2016
Lynne-graeme
WA
6230

Bought From: Next Generation Energy Review Date: 19 January 2016
Chris
VIC
3723
Am keeping my fingers crossed!
Bought From: Green Wiring Review Date: 1 September 2015
Patricia
WA
6102

Bought From: SAE Group Pty Ltd Review Date: 8 June 2015
Vicki
QLD
4506

Bought From: Clean NRG Pty Ltd Review Date: 3 June 2015
Ian
WA
6061

Bought From: SAE Group Pty Ltd Review Date: 8 April 2015
Barry
NSW
2484

Bought From: SAE Group Pty Ltd Review Date: 20 March 2015
Fraser
QLD
4568
It stopped working about 6 months after installation and still not working
Bought From: Solar Dynamics Review Date: 15 March 2015
Debbie
VIC
3995

Bought From: Griffin Solar Review Date: 8 March 2015
Anon
SA
5098

Bought From: Sunwise Energy Review Date: 25 February 2015
Alan
WA
6280

Bought From: SAE Group Pty Ltd Review Date: 22 January 2015
Toni
NSW
2484
WEATHER CONDITIONS ARE POOR IN THIS AREA
Bought From: Euro Solar Review Date: 4 January 2015
Anon
VIC
3995
Suntwins 3300TL. The contract plan was to split the 12 panels into two sets of 8 and 4 on two different roof sections. The installing technician persuaded me that it would be better to arrange them as a single array of 12 on the northerly facing roof section. This he did but as he did not have with him a single inverter and we were 100km from from his supply, the only sensible option was to install the twin inverter I had paid for, with capacity for extra panels should I need them at a later date. I do not know whether I should be rating the inverter POOR or not. See next section
Bought From: Euro Solar Review Date: 16 November 2014
David
NSW
2575
Inverter seems to be performing well. I was pleased to get the JFY unit as it seemed to get quite good reviews in general. It also enabled me to purchase a simple wifi dongle to attach to its serial port, which regularly uploads data to the solarmanpv website. http://www.solarmanpv.com/portal/Terminal/TerminalMain.aspx?pid=9691&key=7H96GB7 Its not possible to tell if there are any age related problems with the system as it is less than a year old. The shading from the trees around the property is having a significant winter effect and is worse than I expected.
Bought From: Pure Coastal Solar Review Date: 8 November 2014
Allan
NSW
2428
Just one incident to note, otherwise it has worked very well: Our original inverter experienced a malfunction, and meant we could not connect to the grid until it was fixed. When the customer support team from SAE came around to look at the inverter, they said that the problem was a very rare one. More a case of bad luck than anything else, we were told, since the malfunctioning part was normally very reliable.
Bought From: SAE Group Pty Ltd Review Date: 13 September 2014
David
NSW
2484

Bought From: SAE Group Pty Ltd Review Date: 24 April 2014
COLLEEN
NSW
2486

Bought From: Nicholls Solar Review Date: 10 April 2014
Fred
NSW
2145
Never faltered as far as I know.
Bought From: Solar Essence Review Date: 10 March 2012
Tony
VIC
3181

Bought From: Cola Solar Review Date: 10 April 2012
Diane
VIC
3384

Bought From: The Solar Renewable Energy Corp Review Date: 11 April 2012
Gloria
NSW
2371

Bought From: Cola Solar Review Date: 13 March 2012
Gerard
VIC
3059
It makes a noise all the time it is running
Bought From: Horan and Bird Electrical Review Date: 28 March 2012
Marie
QLD
4817
Keeps blowing up and then affects internet for the whole street. AVOID!
Bought From: SolarMyHome Review Date: 16 March 2012
Peter
VIC
3806

Bought From: The Solar Renewable Energy Corp Review Date: 4 February 2012
Anon
QLD
4387
JSI - 2000 TL (inverter) All appears to be performing well bigger inverter and more panels would have been more suitable now
Bought From: Cola Solar Review Date: 2 November 2011
Bob
VIC
3556
Inverter lasted about 3 months and died. Installer was very slow to respond to request for repair and eventually admitted that they had not had a very good run with this unit and did not stock them any more. They offered to order a replacement with about a two week delay. After two weeks and persistent enquiries they offered a Zeversolar replacement unit if I paid an extra $200.00 for the difference in the units. I agreed after much discussion and the new unit was installed three days later. (Lost about two months of power generation)
Bought From: Advance Solar Electrical Review Date: 17 August 2011
Anon
VIC
3400

Bought From: Cleaner Energy Review Date: 4 October 2011
Max
VIC
3435
Our inverter caught on fire within three months and has not worked for 2 years.
Bought From: Euro Solar Review Date: 21 November 2017
James
VIC
3934
I have had these inverters fail twice in three years! First time Solar Naturally attended and replaced with same for same. Now they have failed again and Solar Naturally have advised bad luck must deal with manufacturer. For 8 weeks they advise no stock. DO NOT BUY THESE!
Bought From: Solar Naturally Review Date: 3 May 2017
Shane
WA
6021
Since 21/12/2016 I have been trying to have my JFY inverter replaced, whilst still under , warranty, today 26/4/17 a technician arrived, from a contract company, Go Solar, he had a refurbished unit and advised me that to his knowledge no warranty came with it. After a phone call to JFY service, Fanny advised me she had no supervisor and could not supply me with a contact number for JFY manufacturing instead she hand balled me back to my installer, Solar Naturally, I am now waiting for a call from their operations manager, phone tennis is not fun. I will keep you all updated. Wish me luck,but stay away from JFY.
Bought From: Solar Naturally Review Date: 26 April 2017
Tina
WA
6154
1.5kW inverter at the rental property, looks like the first inverter lasted 3 years before dying, to over 6 weeks to get another one under warranty, this one lasted 3 weeks and has done 148kWh. It works in the morning with lower solar output but once it rises the inverter gets a dc leakage. Very unimpressed with the unit and the service centre. Don't buy this brand!!
Bought From: Great Solar Review Date: 19 November 2016
Matt
VIC
3134
JFY 3000 TL installed October 2012 its been working fine until Nov 2016 now its dead.
Bought From: Five Star Energy Review Date: 13 November 2016
Michael
QLD
4306
This is the second time it has broken down.. last time it was out for 6 months.. this time its been about 3 and still no repairs.. very very very poor customer service from not only JFY but Solar Power NSW who installed the system.
Bought From: Solar Power NSW Review Date: 29 October 2016
Paul
NSW
2574
Lasted only 2 years no replacement after 8 weeks don't buy it especially from erou solar thanks denis
Bought From: Euro Solar Review Date: 15 September 2016
Denis
QLD
4562
Had the inverter for 3 years now, and it's not working well at all. It is faulty and when I check its daily total it reads 0kWh. I have checked it's output for the last 3 months and it has only done 7 kW. There service centre is even worse, they are hard to get hold of and when you do they tell you it will take 3-4 weeks to make a decision to send you another inverter, but not a new inverter a refurbished one, just not good enough.
Bought From: Great Solar Review Date: 23 August 2016
Mark
QLD
4305
Inverted stopped out putting power. Apparently this is very common. As it's still in warranty I called to get it serviced. I don't think anyone mans the phone as my calls went unanswered over three days. I then logged a service request via the website. A week later I had heard nothing so sent an email asking for an update. 2 weeks later and no reply to my email I call the service phone number and someone answers! Their phone line is very bad and her English is not great. She tells me it takes 3 - 4 weeks to look at my request. She said she couldn't tell me how long it would take to get someone out to look at it as my service request had not been approved yet. The JFY is a very cheap inverter hence why the support is very bad. I have a feeling I will need to do a lot of following up to make them honour their warranty.
Bought From: Plantations Review Date: 12 August 2016
Elijah
QLD
4557
WILL BREAK DOWN VERY QUICKLY
Bought From: Chromagen Review Date: 3 June 2016
Mario
VIC
3030
Inverter broke down 3 yrs after installation. JFY website the worst you can see or experience. They don't employ to emails sent. The lady speaking on the phone works for 30 mins in the morning lucky if you speak her and godless you in you understand what she tells. I am now earning mandarin to see if I get lucky. Beware guys thanks. Mr Good intention.
Bought From: Chromagen Review Date: 18 May 2016
Mario
VIC
3030

Bought From: Solar Harness Review Date: 17 April 2016
Mike
WA
6036
JFY has 23 solar inverters in our database