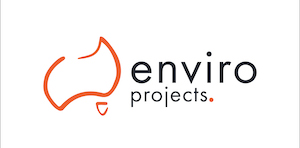 Australian Enviro Projects Pty Ltd

Reviews
About

Why choose Enviro Projects

Finding a reputable renewables provider is confusing. With so many suppliers out there it's difficult to sort the pretenders from the real deal. We get it, you want to make sure your initial investment is one that lasts!
At Enviro Projects, we view solar as an honest partnership between customer and supplier. Just as you value your return on investment, we value our reputation. For the last fifteen years we've proven ourselves as one of the most trusted solar suppliers for homeowners.

Our approach to solar and renewables is simple. We use our unique energy-modelling technology to accurately report and compare power usage and to accurately project your savings potential.

Once we install your panels our job doesn't just end there. Each year we provide you with an idea of how much you're spending, how much you're saving, and, most importantly, work with you to refine your energy expenditure for the future. That's why we call it a partnership.


Honest and Reliable Local Service

Over the past 15 years we have built an efficient team of professional installers located all over Australia. Our "local approach" to installation management means we can efficiently and expertly meet deadlines and, most importantly, provide ongoing 24/7 maintenance and support for the entire life of your system.
Reviewers report paying: $2,374 - $6,600 for depending on hardware choice and installation difficulty ( how is this calculated? )
Panels, inverter and battery brands
Panel brands currently installed
Inverter brands currently installed
Inverter brands previously installed
The views expressed by reviewers are theirs alone, and do not necessarily reflect those of Peacock Media Group, which makes no representations as to the accuracy of the reviews. For our full disclaimer and further information, see our Terms of Use and our Review Guidelines.
Australian Enviro Projects Pty Ltd Reviews (
165

)

Show Most Recent reviews from All time  across Australia
5 star

88

4 star

73

3 star

3

2 star

0

1 star

1
View Timeline