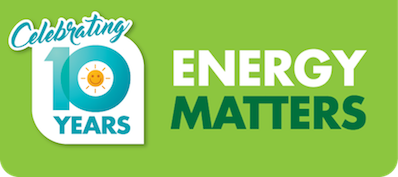 Energy Matters

Reviews
About
Energy Matters is a national company with offices in every state capital.
Company History
Energy Matters is a true pioneer. It was founded before the solar rebate even existed, in 2005, by four Aussies with a passion for renewable energy. It grew to become the fourth largest installer in Australia.
It was acquired by the US company SunEdison in 2014.
Unfortunately, despite Sun Edison Australia (Energy Matters) being a solid business, the US parent SunEdison filed for bankruptcy in April 2016. The US based parent comany was borrowing money to buy assets and using those assets to borrow money to buy more assets and then repeating the process. This is a common practice among rapidly expanding companies. It works well until it doesn't. When things don't work well it can be very challenging for a company. As in it blows up like the space shuttle Challenger did.
On the 6th of September 2016 SunEdison completed an agreement with Flextronics International USA (AKA Flex), Inc to sell the business of SunEdison Australia Pty Ltd (and it's trading business Energy Matters) to Flextronics Australia Pty Ltd.
So Energy Matters is now fully owned by Flextronics Australia. Flex will take care of all past Energy Matters customers including honoring all warranties. Flex is one of the largest diversified companies in the world, offering stability and bankability after a tumultuous 2 years under the gung ho SunEdison.
Energy Matters Warranties
Energy Matters only installs solar panels from Tier-1 manufacturers with a minimum 10-year product warranty and 25-year performance warranty.
Standard inverter warranties run anywhere from 5 - 12 years, depending on the model. The warranty of some brands offered can be extended to 25 years.
With regard to battery systems Energy Matters installs, manufacturer warranties are a minimum 10 years.
The company also provides a 10 year workmanship warranty, which is excellent. This covers any issues that might result from their installation of your system.
You can read more about rooftop solar warranties here.
Energy Matters Provides A Performance Guarantee
Energy Matters provides an estimate of how much electricity they expect a system they install to produce and if it doesn't meet that level of performance they will compensate you for lost production as part of their performance guarantee.
Panels, inverter and battery brands
Panel brands currently installed
Panel brands previously installed
Inverter brands currently installed
Inverter brands previously installed
The views expressed by reviewers are theirs alone, and do not necessarily reflect those of Peacock Media Group, which makes no representations as to the accuracy of the reviews. For our full disclaimer and further information, see our Terms of Use and our Review Guidelines.
Energy Matters Reviews (
257

)

Show Most Recent reviews from All time  across Australia
5 star

27

4 star

148

3 star

45

2 star

23

1 star

14
View Timeline