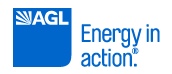 AGL Solar

Reviews
About
AGL Energy is Australia's second largest electricity retailer with over 3.7 million customers, which is around 14% less than the leader of the pack, Origin Energy.
As of August 2016 SolarQuotes has received 92 reviews for AGL Solar. This is less than one quarter the number received by their rival Origin Energy. The reason for the discrepancy is AGL has been very inconsistent in how much effort they put into building their solar installation business.
They started off strong in 2011 by purchasing the solar installer Rezeko (AKA Eko Energy) and rebranding it as AGL Solar. But despite getting this very foot in the door the year rooftop solar took off in Australia, by 2014 AGL had pretty much given up on installing solar and wound down the solar installation side of their business. Why they did this I don't know. Maybe they didn't like building competition to their central, fossil fuel generators.
But despite doing dirty business by expanding their coal generating capacity during this time, it appears they could not stay away from rooftop solar. In 2015 they spent tens of millions building a new solar and home energy storage installation division. Why they had a change of heart, I don't know. Maybe they just decided there was money to be made. So far, they have shown no sign of backing out again.
Currently AGL has received an average rating of 3.9 out of 5, which is just a little worse than Origin. I would like to be able to report that AGL has improved their ratings since they started installing again, unfortunately the 23 reviews received in the 12 months prior to August 2016 only received an average rating of 3.7. But that is not a large number of reviews so we can't be certain it represents a real decline in quality.
AGL uses quality tier 1 solar panels with a 12 year product warranty. They warranty their inverters for 8 years. And provide a 10 year workmanship warranty. This means most homeowners should not be out of pocket for repairs for at least 8 years.
Despite the less than stellar reviews received over the last 12 months, I would judge AGL to be a safe choice for solar installation and expect the large majority of their customers to be satisfied with their systems.
AGL Solar Panels Are Made By Hanwha
At the time of writing in August 2016, AGL uses only Hanwha Solar HSL 60S polycrystalline solar panels. These are tier 1 and reliable.
The company that makes them are called 'Hanwha Q-Cells' and they make panels under both the 'Hanwha' and 'Q-Cells' brands, Hanwha being the budget offering. So be aware that you will not get the more expensive 'Q-Cells' panels through AGL.
The Hanwha Solar Panels used by AGL have a product warranty of 12 years which is ahead of the 10 year industry standard. They also have a performance warranty of 25 years, but unfortunately this is of little use to most households. The details of solar panel warranties can be found here.
AGL Solar Inverters Are Solis Inverters
Currently, AGL uses the relatively obscure Solis brand of inverters which are produced by Ginlong Technologies in the city of Ningbo, just south of Shanghai. Normally they have a five year warranty but AGL gives a warranty of 8 years for the ones they install. This above average warranty means most rooftop solar systems are likely to have paid for themselves by the owner might have to shell out for an inverter replacement.
AGL Provides A 10 Year Workmanship Warranty
AGL has a 10 year workmanship warranty. This means if any damage occurs to your home or solar system as a result of their installation they will have it repaired at their expense.
Compared to the industry average the 10 year workmanship warranty is excellent. A 10 year workmanship warranty is the longest that is commonly offered.
AGL Offers 2 Year 0% Interest Repayment And 5 Year Low Interest Repayment
For solar systems from 1.5 to 5 kilowatts in size, AGL offers 2 years 0%* interest repayment or 5 year repayment at a current rate of 3.95%*.
Both those figures have an asterisk besides them because those figures:
"*...may not include all fees and charges."
This asterisk information is displayed in literally small print, which is in grey font instead of black, making it harder to read. I hope people over 50 don't have to pay these fees and charges because after a few more years of aging that small print is just going to look like a grey smear to me.
AGL Leases Solar
AGL will lease you a rooftop solar system in what they call a Solar Smart Plan. I certainly think it would be smart to carefully consider if this is suitable for you before signing up.
With their Solar Smart Plan they will install solar on your roof for free and then charge you for the electricity it produces. The cost will be less than the price of grid electricity, but a heck of a lot more than the nothing you would be paying if you owned the system yourself.
This arrangement continues for as long as your contract lasts and you can roll it over if you wish. If you want to end the contract you can buy the system off them for its initial cost less 5% of that original amount each year. So after 20 years it's free.
Personally I don't recommend solar leasing, but it can suit people who want the environmental benefits and some of the economic benefits solar provides but can't afford to buy a system outright or borrow money at a good rate.
AGL Is Australia's Largest Generator
While AGL comes second to Origin in the number or retail electricity customers it has, no one beats it on generation. AGL owns more generating capacity and produces more electricity than any other Australian company. While AGL owns the nation's largest wind farm and largest solar farm, the vast bulk of its capacity is fossil fueled.
As a result of its fossil fuel holdings AGL is the largest emitter of CO2 in Australia.
AGL Owns Australia's Largest Wind Farm And Solar Farm
AGL Energy owns Victoria's Macarthur wind farm and the Broken Hill and Nyngan solar farms. Despite being the largest fossil fuel generator in Australia, AGL is not opposed to renewable energy in principle, they are just opposed to not making as much money on their fossil fuel assets as they possibly can. So while they recognise the inevitability of switching to a renewable economy, they will lobby to make as much money from their aging fossil fuel assets as they can, or alternatively they will work to convince politicians to give them tax payer's money in return for shutting down fossil fuel capacity.
AGL Pushed SA Wholesale Electricity Prices To $1.25 a Kilowatt-hour On 7/7/16
AGL is the largest generator in South Australia which gives it a lot of market power. In July 2016 they were able to take advantage of this to push the price of wholesale electricity up to very high levels and on July the 7th they averaged $1.25 a kilowatt-hour. This was 20 times higher than normal.
AGL did nothing illegal in demanding such a high price in return for supplying electricity to the grid. Extracting as much money as they can within the letter of the law is what large corporations do. Expecting AGL to not charge high prices when it can is like expecting a crocodile not to bite your hand off after you punch it in the tongue.
One of the best things you can do to reduce AGL's monopoly power is install as much solar on your roof as you practically can. If you are a fan of irony you can use AGL Solar to do this.
AGL Is A Low Risk Option For Solar If Your Conscience Allows It
If you use AGL to install solar it is likely to be professionally done. The panels will be of high quality and the 10 year workmanship warranty is far better than the one year some shonky installers offer. The inverter probably can't be expected to last a terribly long time beyond its 8 year warranty, but after that time they are sure to be cheaper to replace than they are now.
While AGL recognizes solar power and battery storage will play a large role in Australia's energy future, they are not willing to do anything that endangers profits from their fossil fuel assets which are currently endangering millions of lives through their greenhouse gas emissions. As a result many people refuse to use AGL on moral grounds.
Panels, inverter and battery brands
Panel brands previously installed
Inverter brands previously installed
The views expressed by reviewers are theirs' alone, and do not necessarily reflect those of Peacock Media Group, which makes no representations as to the accuracy of the reviews. For our full disclaimer and further information, see our Terms of Use and our Review Guidelines.
AGL Solar Reviews (
113

)

Show Most Recent reviews from All time  across Australia
5 star

10

4 star

68

3 star

25

2 star

7

1 star

3
View Timeline