Alpha-ESS

- Battery Reviews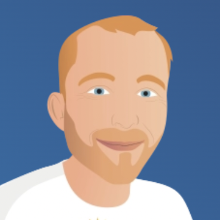 Finn's Alpha-ESS Batteries Review & Verdict
Finn Peacock has been a Chartered Electrical Engineer since 1998, and is ex-CSIRO
Alpha ESS make some of the cheapest battery systems approved for grid connection in Australia. If price is your only criteria when buying a battery system, then they are an option. But in my opinion, a low, low price should never be your only criteria when buying a home battery.
Feedback on Alpha ESS batteries from customers generally falls into two camps: 1) The battery is installed and working and they are happy with how little it cost. 2) They have had problems and are rather frustrated.
If I was looking for a cheaper battery, I'd personally choose to pay a bit more and get a Sungrow.
Alpha-ESS Batteries: Pros & Cons
The low price point.
A nice looking battery. Everything is behind a unified façade which comes away easily to make for neat installation and easier servicing.
The cover arrangement lets you remove a whole brick from the wall and so feasibly run cables in a wall cavity.
Models available for DC coupled solar, with blackout protection and "black start" if you run the battery flat overnight.
Popularity means they're likely supported by (Virtual Power Plants) VPPs or power-sharing software.
Warranty support is proven and acknowledged to be embarrassingly lacklustre.
Some AlphaESS models have dismal surge capacity during a blackout.
Some models don't offer blackout protection.
"Some models" means there's a lot of different options to be confused with.
Technical support is poor in our experience.
Proper monitoring requires two consumption meters in many cases.
Review ratings are in the low four-stars (but trending better).
At the bottom end of the market in terms of price, they are more likely to be sold by shonks who don't offer decent after-sales support. Choose your installer wisely!
About Alpha-ESS
Energy storage manufacturer Alpha ESS was established in 2012. A Chinese company, it has offices in Australia, the UK, Germany and Italy.
In Australia, the main Alpha-ESS product line is the Storion SMILE5. This is an all-in-one unit, meaning the system includes batteries, a battery management system (BMS) and an inverter.
The battery modules used in the Storion SMILE5 are lithium iron phosphate chemistry; widely considered the safest type of lithium ion battery technology. As far as we're aware, Alpha-ESS still sources battery modules from another Chinese company, EVE, which has been in the battery business since 2001.
The Storion SMILE5 range is available in various capacities and AC/DC/Hybrid coupling options are available. As for power output, the SMILE5 series offers 5kW. This unit does have blackout protection capabilities.
Alpha ESS Warranty
The Alpha ESS SMILE 5 has 10-year product warranty on the batteries themselves, but the balance of the system only has five years warranty.
The performance warranty for Alpha ESS solar batteries guarantees a minimum of 80% of their original capacity after 10 years, assuming the system is connected to the internet and is only used for self-consumption. If the system is not internet connected, the warranty plummets to three years.
If the system is used for purposes other than self-consumption, assumed to include use as part of a Virtual Power Plant (VPP), the warranty will expire earlier - when total energy of 2.92MWh per kWh of usable capacity has been dispatched from the battery.
As for how strong the warranty backing is, we're aware of a situation where an Australian customer battled for months with Alpha ESS over a Storion OF5 warranty claim; which resulted in the owner sending a letter of complaint to the ACCC and Office of Fair Trading.
If you're an Alpha-ESS battery owner, we'd really appreciate you adding your review by clicking the button towards the top of this page.
Expand for more juicy company details
See current Alpha-ESS Batteries
Alpha-ESS has 5 solar batteries in our database
Filter by:
Battery Type 
Usable Storage 
Power 
All-In-One unit 
Off-grid capable 
Product Name
Approx Price
Battery Type
Usable Storage Capacity
Power
All-In-One unit
Off-grid capable
Alpha-ESS Reviews (
17

)

Show Most Relevant reviews from All time
5 star

13

4 star

3

3 star

1

2 star

0

1 star

0
View Timeline