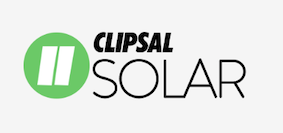 Clipsal Solar

Reviews
About
Update Oct 12 2022: Clipal Solar are no longer installing solar systems. More here: https://www.solarquotes.com.au/blog/clipsal-solar-australia-mb2672/

From the beginning, this iconic Australian brand has stood for innovation and advanced electrical engineering. Today, Clipsal enjoys leadership positions in data communications, energy management, industrial infrastructure, home control systems, building management systems and cable management solutions.
At Clipsal by Schneider Electric, we create products and solutions designed to suit every lifestyle.
Bringing life to your home, we make living easier, more comfortable and enjoyable for you and your family. At the same time, we're aware of the need to create technology for a changing world. With ever-increasing stresses on the environment, it's important to harness and use energy in a safe, efficient and sustainable manner.
Clipsal Solar is a Schneider Electric venture dedicated to reducing the cost and impact of electricity bills in Australian homes. By working with you to better understand your energy needs today and, in the future, we can design a smart solar solution that manages and maximises the use of solar energy, resulting in even greater energy and cost savings. At the same time, we do not comprise of product quality and warranty and carefully match the performance of the grid inverter for optimum performance and reliability.
We use the highest-grade components including premium European made inverters, solar panels from the Silicon Module Super League of solar PV manufacturers, as well as premium brands such as Q-Cells and LG and circuit protection equipment by Clipsal, in Australia since 1920.
You can feel confident that you have made the right choice with Clipsal Solar:
Trusted and bankable brand formed in 1920 and has grown to be the largest electrical brand in Australia.
We only use industry leading premium products sourced from reputable and global manufacturers of solar equipment with an extensive technical support and service network in Australia.
We only employ professional installers that are CEC Accredited and Licensed Electrical Contractors, and we provide you an Electrical Certificate of Compliance on completion of the installation, and industry leading, 5-year workmanship warranty.
We are not affiliated to or part of any Electricity Retailer, our ongoing energy advice is completely independent and impartial.
We use your actual electricity bills to right size the solar system to ensure that any solar system you install is the optimum size to dramatically reduce your energy costs with the least upfront cost.
We provide you a detailed written quotation, with all the equipment listed by brand and type, a solar PV layout so you can visualise how the solar PV will look on your home, along with the predicted energy and cost savings before you install the solar system.
Every solar PV system comes with a Clipsal Pulse monitoring platform, so you measure your solar performance from any smart device, from anywhere in the world and at any time.
We are a truly bankable company, that is financially strong with diverse operations, to be there for the lifetime of your solar system.
Panels, inverter and battery brands
Panel brands currently installed
Panel brands previously installed
Inverter brands currently installed
Inverter brands previously installed
Battery brands currently installed
The views expressed by reviewers are theirs alone, and do not necessarily reflect those of Peacock Media Group, which makes no representations as to the accuracy of the reviews. For our full disclaimer and further information, see our Terms of Use and our Review Guidelines.
Clipsal Solar Reviews (
135

)

Show Most Recent reviews from All time  across Australia
5 star

73

4 star

56

3 star

3

2 star

3

1 star

0
View Timeline