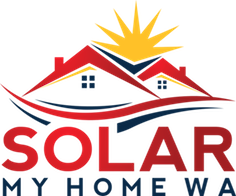 Solar My Home WA

Reviews
About
Our Mission:
To inspire our community to save the environment and reduce their living expenses.
From our Director:
I want to change the world, and at the very least my community. We live in an age where we can generate our own electricity free from the sun - so why are we paying for power? More to point we only have 1 planet earth (for now) and for that reason we have the responsibility to leave this earth at the very least the same as when we got here, but why stop there.
My purpose is to bring affordable solar solutions to home owners across WA and bring the power back to you (pun intended). With over 12 years' experience in the renewables industry, installing solar and battery systems for home and business owners I have the solution, I guarantee it!
Reviewers report paying: $5,700 - $6,800 for depending on hardware choice and installation difficulty ( how is this calculated? )
Panels, inverter and battery brands
Panel brands currently installed
Inverter brands currently installed
The views expressed by reviewers are theirs alone, and do not necessarily reflect those of Peacock Media Group, which makes no representations as to the accuracy of the reviews. For our full disclaimer and further information, see our Terms of Use and our Review Guidelines.
Solar My Home WA Reviews (
25

)

Show Most Recent reviews from All time
5 star

15

4 star

10

3 star

0

2 star

0

1 star

0
View Timeline