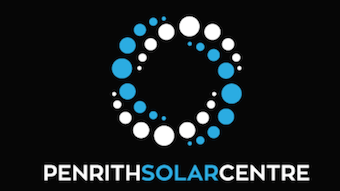 Penrith Solar Centre

Reviews
About
Why you'll have an Electric experience with Penrith Solar Centre


We play the long game every time
Everyone knows someone who wants to play for sheep stations over a game of Monopoly for 6 hours straight... that's our leader Jake Warner.
Jake's no stranger to the long game. Much like his monopoly strategy, Penrith Solar Centre is here for the long haul.
We value longevity. Which is why we only sell the products with the best warranties that are tested and built to last our tough Australian conditions.
We want you to be proud of your investment in solar and reap the energy bill savings in the process.
Keeping it simple... and sexy
· We only use the industry's leading brands; Enphase, Sunpower, Tesla & Clenergy.
· Black is the new Black. Which is why we use all black Sunpower panels, laced with Clenergy Hollywood black racking.
· And the most powerful yet simple monitoring app you'll ever experience.
We invest in our team
Our products are only half the story. Our team is by far our greatest asset.
· Our state-of-the-art solar showroom, the ultimate customer experience.
· Our purpose built solar training facility is where we train and prepare our teams of installers from apprentice all the way up to licensed CEC accredited electricians.
· No subcontractors. No paid by the panel installer, just our own PSC solar athletes.
A user interface that just works
Without analytics you may as well be in the dark.
· The power of our great monitoring app, is that it exposes your energy habits.
· This knowledge becomes your secret weapon against your energy bills for the next 25+ years.
· The consumption monitoring by Enphase, allows you to see when your consuming your own free energy, and when you're buying it from the grid, and track this over time.
Where do we start? It's as simple as a 3 course meal
· Its starts with discovery and design.
· Site inspection
· Would you like an interest free payment plan with that?
We cannot wait to get you on your solar journey!
Reviewers report paying: $3,700 - $12,400 for depending on hardware choice and installation difficulty ( how is this calculated? )
Panels, inverter and battery brands
Panel brands currently installed
Panel brands previously installed
Inverter brands currently installed
Inverter brands previously installed
Battery brands currently installed
Battery brands previously installed
The views expressed by reviewers are theirs alone, and do not necessarily reflect those of Peacock Media Group, which makes no representations as to the accuracy of the reviews. For our full disclaimer and further information, see our Terms of Use and our Review Guidelines.
Penrith Solar Centre Reviews (
536

)

Show Most Recent reviews from All time
5 star

378

4 star

153

3 star

4

2 star

1

1 star

0
View Timeline