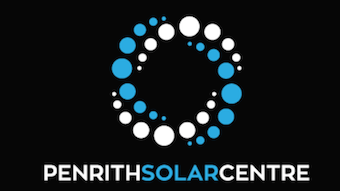 Penrith Solar Centre

Reviews
About
At Penrith Solar Centre, we are passionate about renewable energy. And
that's our greatest strength. We draw on the differences in who you are,
where you are from, and how you think. To create sustainable energy that
serves everyone, we believe in including everyone.
We are here to educate local lives, to deliver world class products at
affordable prices, to help Aussies produce, store and consume their own
energy, to provide a better future for humanity, and to improve the quality
of life on Earth.
We question what's possible and strategise to not only achieve it, but
exceed it. We remain unfazed by the trials we constantly face by not
conforming to the comfortable.
We endorse the respective talents of our team, each contributing to the
structure of our formidable assembly, trembling those who confront us.
While others oversee those below them, we acknowledge them and raise
them higher than anyone could perceive.
We accept the responsibility and challenges encountered from being on
the front line. To experience the highs we must encounter the lows. We
differentiate by not recognising them as lows, but instead as opportunities.
We are grateful for these opportunities because without them we will only
ever be good, never the greatest.
From our earliest days, Penrith Solar Centre has always believed that the
greatest change begins with an idea, powered by passion. Education is a
great equaliser, which is why we are committed to empowering people at
all levels. We partner with local businesses and schools to reach even more
people so that we can share our knowledge and inspire change.
This is reflected in our mission to give 15,000 Australian homes the power to
produce, store, and consume their own energy, by 2025.
Reviewers report paying: $7,000 - $10,000 for depending on hardware choice and installation difficulty ( how is this calculated? )
Panels, inverter and battery brands
Panel brands currently installed
Panel brands previously installed
Inverter brands currently installed
Inverter brands previously installed
Battery brands currently installed
The views expressed by reviewers are theirs' alone, and do not necessarily reflect those of Peacock Media Group, which makes no representations as to the accuracy of the reviews. For our full disclaimer and further information, see our Terms of Use and our Review Guidelines.
Penrith Solar Centre Reviews (
398

)

Show Most Recent reviews from All time
5 star

295

4 star

101

3 star

1

2 star

1

1 star

0
View Timeline