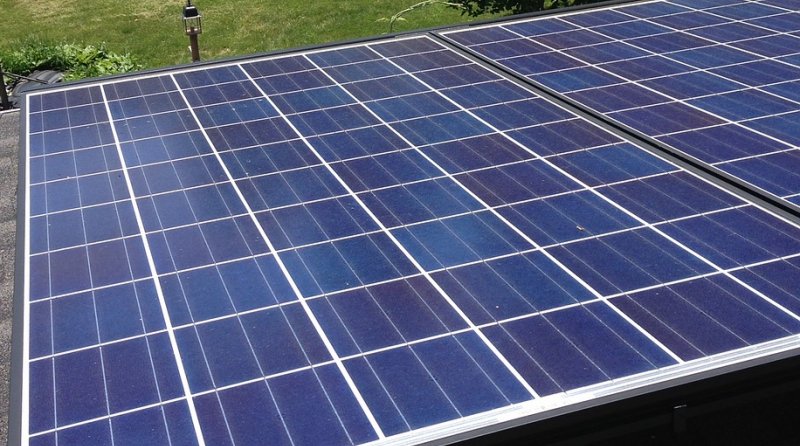 193,960 small-scale (<100kW) solar PV installations with a combined capacity of  1,337 megawatts had been validated this year as at last Monday says the Clean Energy Regulator.
The Regulator released its Small-Scale Technology Certificate Market Update on Friday.
It expects a final total of at least 1,600 MW of small-scale solar PV capacity will have been installed overall this year, due to a reporting lag caused by a creation rule for Small-scale Technology Certificates (STCs). These certificates form the basis of Australia's major subsidy (aka the solar rebate). While the subsidy is usually offered as an up- front discount to system purchasers, the certificates cannot be created until after the system is installed – and there's a 12-month period post-installation during which STCs can be generated.
The Regulator states that based on certificate creation, there has been a 31 per cent increase in the number of solar power installations and a 49 per cent jump in total capacity compared to the same period in 2017.
System Capacities Continue To Increase
Major drivers of the increases this year were activity in the 6-7kW and 10-100kW system segments.
6-7kW system installations jumped 135 per cent and capacity by 138 per cent.  This isn't a surprise as a 6.6kW solar power system currently provides the best bang for buck. The Regulator also notes 6-7kW systems had the highest uptake in association with concurrent solar battery storage.
In December last year, 5kW systems still ruled the roost here on SolarQuotes with regard to interest from potential purchasers using our quoting system. It wasn't until September this year that 6kW overtook 5kW, but preference for 6kW and larger capacity pulled ahead of 5kW back around May.
It's been encouraging to see more Australian businesses also embracing small-scale commercial solar power this year. 10-100kW systems accounted for 9 per cent of installations and 28 per cent of capacity to December 17, representing a 72 per cent and 61 per cent increase respectively compared to the same time last year.
Clearing House STC Surplus
STCs can be sold on the open market, or the STC clearing house where the price is set at $40 (not including GST). STCs are purchased by liable entities, including electricity retailers. Each year, a percentage is set that dictates how many STCs liable entities must surrender in order to meet their Small-scale Renewable Energy Scheme (SRES) obligations – this is called the Small-scale Technology Percentage (STP).
The Regulator estimates there will be a 6-8 million STC clearing house surplus by the end of the year, compared to the 2018 STP. Clearing house purchases saw little activity this year with just 142,440 certificates sold to date compared to 2.3 million in 2017. Some of the STCs still for sale date back to November last year.
While large surpluses often result in lower STC spot prices (which then impacts the level of solar subsidy available), the Regulator states the STC spot price increased since its October update – from $34.80 to $36.40 at 17 December 2018 based on figures supplied by TFS Green.
Green Energy Markets' latest spot price (as at closing December 20) was $36.50. Trade In Green's December 21 price was $34.50. Whether this pricing range can be sustained into 2019 remains to be seen.
More from the STC Market Update can be viewed here.