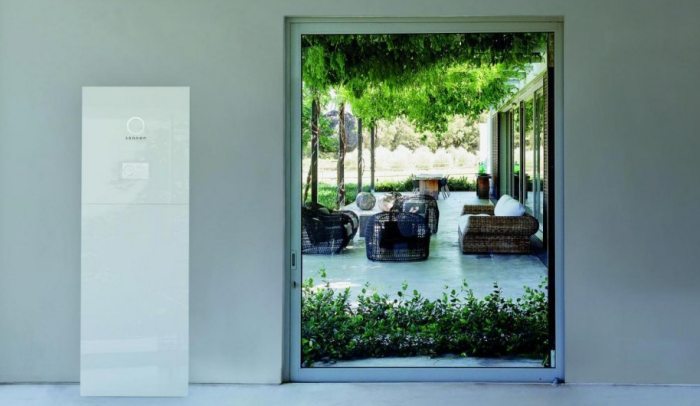 German energy storage giant sonnen plans to establish a battery manufacturing centre in Adelaide that will produce 50,000 home systems over five years.
SA Labor says more than 430 manufacturing and installation jobs will be created and the company will also shift its Australian headquarters from Sydney to Adelaide. Furthermore, sonnen will set up a sales and technical training facility in Adelaide that will cover sonnen's Australian, New Zealand and Asia Pacific markets.
"The State Labor Government's investments in renewable energy have sparked enormous interest and increased the awareness of battery storage systems across the state," said Energy Minister Tom Koutsantonis. "As a result of today's announcement, households will be able to purchase battery systems that are made for South Australians – by South Australians. I look forward to the first SA-made sonnen batteries rolling off the production lines and into South Australian homes – delivering cheaper power through more renewable energy."
The 50,000 energy storage systems built in Adelaide will be help establish another "virtual power plant" (the other being the solar + Tesla Powerwall-based Virtual Power Plant initiative announced earlier this month).
The news came soon after Premier Jay Weatherill announced yet another renewable energy related election commitment – $100 million for no-interest loans to help South Australian households purchase solar power and/or battery systems. As we noted in this morning's article, preference will be given to locally made products.
Sonnen Australia/New Zealand Managing Director Chris Parratt said building batteries in the state will give South Australians access to sonnen technology "at fair prices".
"We are very excited by the prospect of manufacturing in South Australia for the Australian and export markets, and realising our expectation that Australia will become the world's number one market for energy storage systems," stated Mr. Parratt.
The company plans to also offer sonnenFlat energy packages to owners in South Australia, which is an electricity plan that also allows sonnen to access an amount of stored energy for providing grid stabilisation services.
As for State Government support, it will assist the company in reaching the 50,000 unit target through government policy and joint initiatives with Investment Attraction South Australia.
Sonnen's flagship product is the sonnenBatterie – specifications, indicative pricing and other information can be found on our solar battery comparison page.
Based on lithium iron phosphate batteries (LiFePO4) chemistry, sonnenBatterie is expandable and available in storage sizes ranging from 2 kWh to 16 kWh capacity (in 2kWh increments).
The SA Labor announcement states 30,000 of the systems have been installed in Germany.