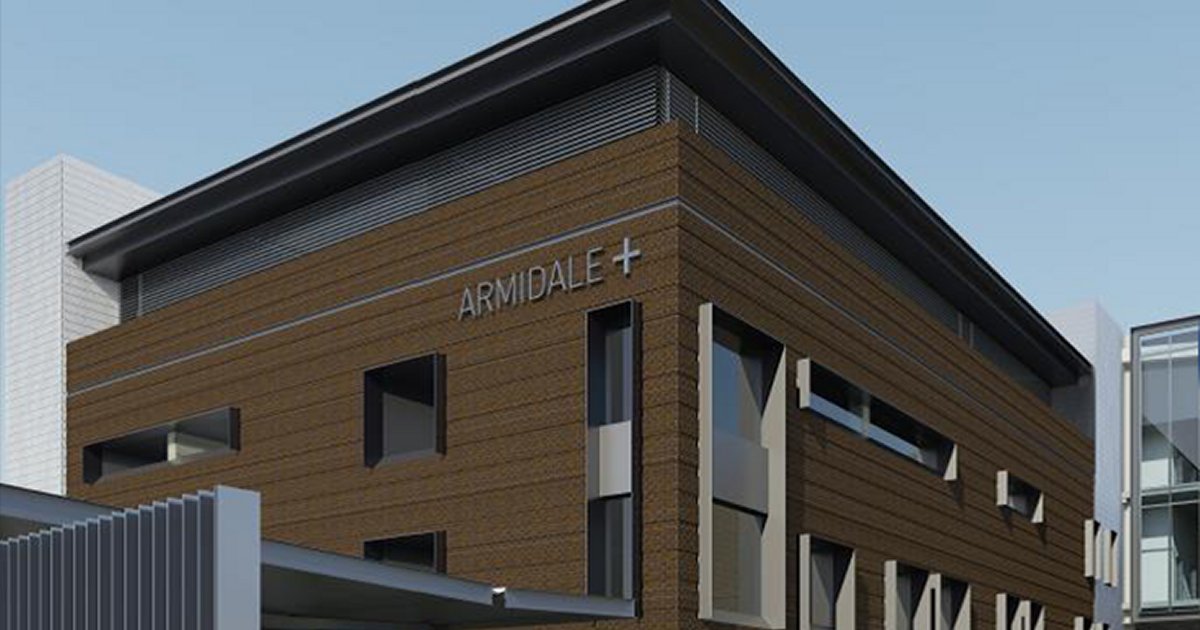 While COVID-19 clouds continue to hang over the healthcare sector, a ray of sunshine has appeared for Armidale Hospital, which will be getting a thumping great solar power system installed.
A $950,000 grant announced on Monday by Northern Tablelands MP Adam Marshall and NSW Energy Minister Matt Kean will support the installation of a 600kW rooftop solar system that will slash the hospital's energy costs by $150,000 a year.
"Rooftop solar was a conspicuous and disappointing omission from the recent $60 million redevelopment of the hospital, so I am delighted that will now be corrected," said Mr. Marshall. "By installing this major solar system and making the hospital more energy efficient, we're helping to bring its electricity costs down, freeing up funds that can be invested back into delivering vital health services for our region."
More NSW state government buildings will have solar panels installed over the next few years.
The revamped NSW Government Resource Efficiency Policy (GREP) released earlier this year commits to a target of more than doubling NSW Government solar energy generation from 55,000 to 126,000 megawatt-hours (assumed annual) by 2024. State government rooftops and other spaces will also be offered to third parties for the installation of PV systems.
"Solar is currently one of the cheapest ways to generate electricity," stated Mr. Marshall. "Our schools, hospitals and other buildings see lots of sunshine and it makes absolute sense to capture it to offset their operating costs and free up funds which can be spent on further improving these services."
Other Solar Hospitals
Elsewhere in the state and earlier this year, the Berejiklian Government announced Hornsby Ku-ring-gai, Fairfield, Canterbury and John Hunter hospitals were to receive $8.1 million in total to install solar panels, with John Hunter to host what has been claimed will be the largest hospital solar system in Australia. The capacity of that system still isn't clear, but it will cover 12,000 square metres of roof space. Construction was slated to commence in either June or July – so installation may already be under way.
Other hospitals in NSW with major PV installations include Port Macquarie (770kW – may still be the largest in Australia) and Blacktown (760kW).
Across the border in Victoria, a total of 74 healthcare and related facilities were chosen to have solar panels installed under that state's $13.5 million Regional Health Solar Program, which will see around 8.9MW of PV capacity added in total. As well as saving a bundle of cash on energy bills, it's estimated the program will reduce carbon emissions by more than 13,000 tonnes per year. That rollout should be completed shortly if it hasn't already.