By Rich Bowden
Now this is the sort of news your SolarQuotes.com.au correspondent likes to deliver. After weeks of wading through government reversals on solar feed-in tariffs, reporting on the various sniping at the edges of the solar industry and talking about savage cuts from state and federal governments affecting the Australian renewables sector, here comes a really positive development.
Researchers at the University of NSW's (UNSW) Photovoltaics Technology Transfer Team, working with solar technology firm Centrotherm, have made a breakthrough in solar cell technology which promises to offer not just improved efficiency but also substantially reduce cost.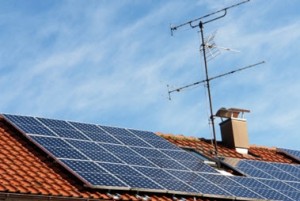 According to July 7 UNSW press release, the team broke two world records for the efficiency of a mass-produced, crystalline silicon solar cell.
"a new world benchmark of 19.3 percent efficiency in May for a mass-produced, crystalline silicon solar cell," said the university with understandable pride, adding that the team "…improved that result in June to advance the record to 19.4 percent."
The previous record for cells created with this process was 18.9 percent, according to the university.
Dr Matt Edwards, Program Manager of the Photovoltaics Technology Transfer Team in the UNSW SchoolofPhotovoltaicandRenewableEnergyEngineering said the achievement would mean outputs of around 22 percent are now within reach.
"The exciting aspect of these records is that we achieved these results in a short time, using an industry-standard silicon wafer and modified industry-standard equipment," he said.
However he went to comment that the big news for solar power supporters is that the new efficiencies will push solar energy towards its goal of being a viable replacement for fossil fuel power.
"It's another step closer to solar power costing the same as coal-fired electricity," he said.
This all sounds great, I hear SolarQuotes.com.au readers say, but what's in it for me? Well putting it in language we can all understand, the good doctor explains that the new technology is also important for the prospective solar investor.
"It is a cell design that is very cheap and gives you the best bang for your buck of any mass-producible cell design that is out there at the moment," he said.
Backing up this view is a July 7 report in the European news portal, RenewableEnergyMagazine which quotes project partner Centrotherm as saying costs could be reduced by as much as 20 percent. This would result in global savings of around $13 billion by 2013, the company claimed.
"More than one third of the cost reduction can be achieved through improved production processes covering the polysilicon, solar cell and modules stages", Renewable Energy Magazine quoted Dr. Peter Fath, CTO at Centrotherm photovoltaics, as saying at IntersolarEurope (the world's largest trade show for the solar industry) in Munich recently. Dr. Fath said that raw material costs, inverters, and installation would make up about two thirds of the cost saving.
"System prices can fall by 20 percent…by the end of 2013 if all other participants in the photovoltaic value chain, all the way through to the installation of the PV system, do their homework," he added.
Congratulations to the UNSW team on their major breakthrough, your correspondent will keep his ear to the ground to deliver any similar solar cell breakthroughs; hopefully in the very near future.