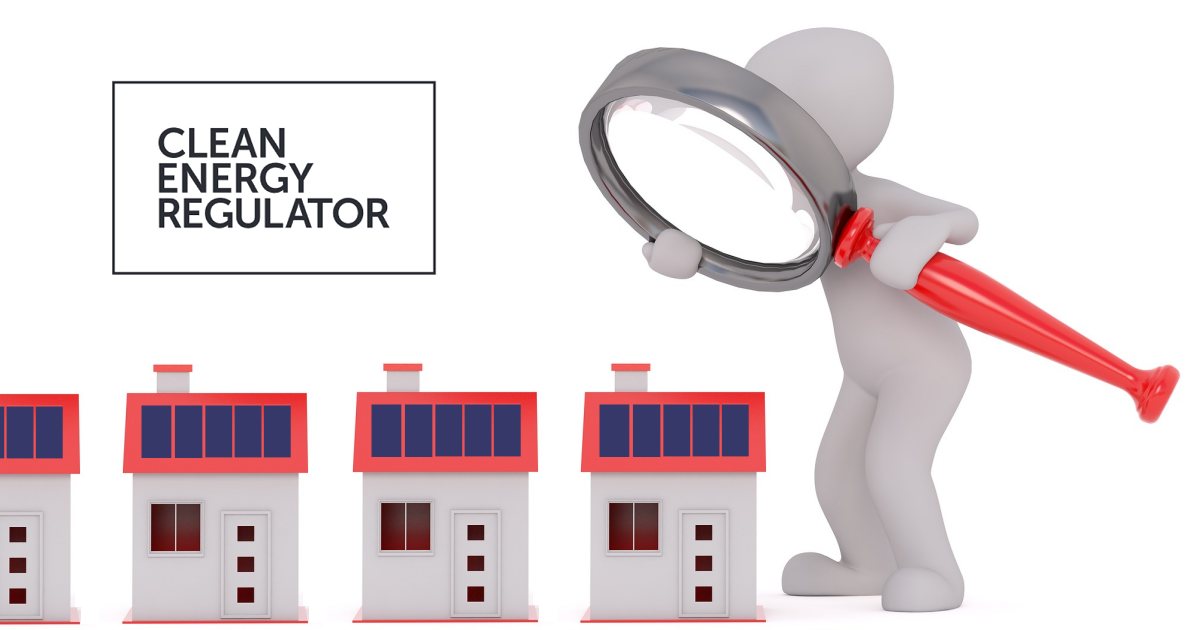 Australia's Clean Energy Regulator yesterday published an update on its compliance activities covering the period January 1 – March 31 this year.
Among its functions, the Regulator oversees the  integrity of programs under Australia's Renewable Energy Target, including the Small-scale Renewable Energy Scheme (SRES). The SRES is the mechanism that provides the national solar subsidy, commonly referred to as the "solar rebate".
Misuse Of Installer Details
In relation to the SRES, the update states there was continuing misuse of accredited installer details uncovered. The Regulator notes that based on information it provided,  the Clean Energy Council has suspended the accreditation of 18 installers.
"The installers have been offered the opportunity to provide reasons why their accreditation should not be cancelled," says the CER. "Information has been referred to state and territory electrical safety regulators for consideration of regulatory response."
Solar Panel Validation Initiative
The Regulator also noted the ongoing success of the Solar Panel Validation (SPV) initiative. The program helps protect consumers from non-genuine solar panels, the reputation of installers and manufacturers, and the overall integrity of the SRES. An app is used to scan solar panel serial numbers just prior to installation and these numbers are checked against a database to ensure they match with information that has been verified by the Clean Energy Council.
As well as helping to ensure genuine panels are used, SPV also accelerates processing of claims for Small-scale Technology Certificates (STCs), the bits of virtual paper that the solar rebate is based on. The Regulator says more than 35 per cent of all STC applications are now using SPV and these applications are being processed within 24 hours – a much shorter period compared to those without SPV, which may also be subject to further scrutiny.
"We continue to see growth in manufacturer participation in SPV, with over 94 per cent of panels associated with STC claims under the Small-scale Renewable Energy scheme available for verification," states the Regulator.
At the time of writing, 41 solar panel manufacturers are participating in the scheme, up from 35 back around the middle of February.
As for the impact of COVID-19 on the Regulator's activities, it notes:
"The Clean Energy Regulator is open for business and committed to maintaining normal business operations during the COVID-19 pandemic."
More from the compliance update can be viewed here.
In more recent compliance related action from the CER, late last week it announced it had it had accepted an enforceable undertaking relating to any ineligible solar panel serial numbers uploaded by Trina Solar into the SPV Service.