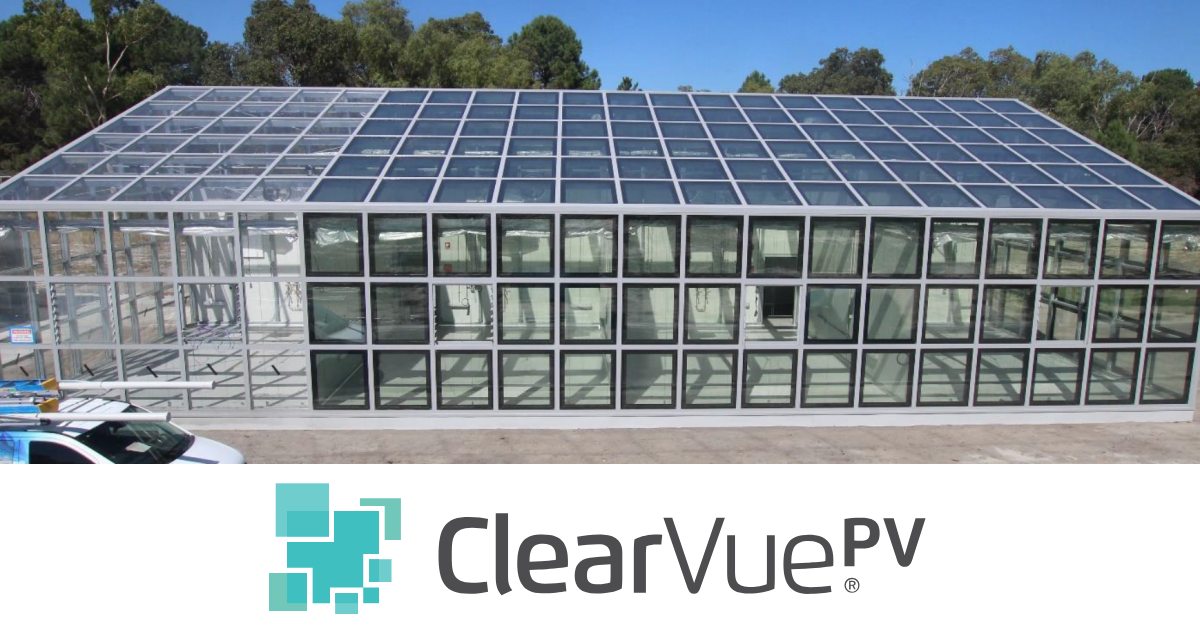 A high-tech greenhouse comprised mainly of solar glass generating electricity to help run it was officially opened yesterday in Western Australia.
ClearVue Technologies Limited's solar glass involves a nanoparticle interlayer and spectral-selective coating on the rear external surface that enables 70% of natural light to pass through while redirecting infrared and UV light converted to infrared to the edge where it is harvested by solar cells. ClearVue says each 1m2 of its window product is currently rated to generate 30 watts-peak of electric power, but also mentions a new-generation product with the proven ability to generate 40 watts peak per m2 to be available sometime this year.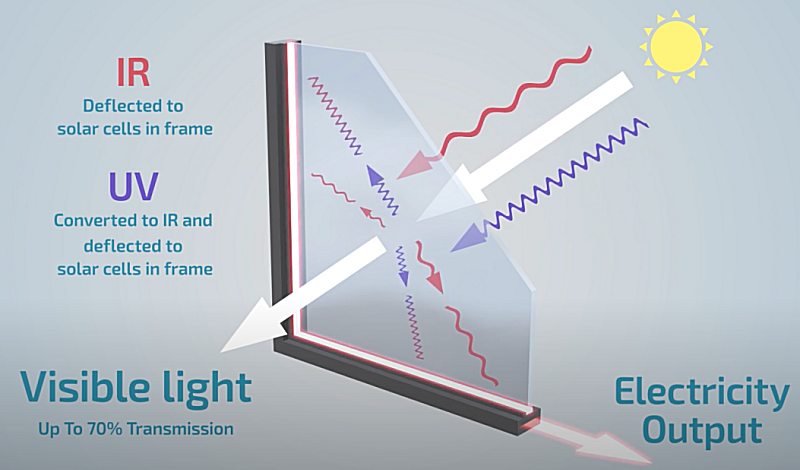 The first commercial trial of ClearVue solar glass commenced at Warwick Grove Shopping Centre in Western Australia early in 2019, where 25 m2 of windows were installed in 4 different sections of the atrium at the centre's entrance. The company says the daily averaged energy production of the installation is close to 1.6 kWh.
This new project, which uses three different versions of ClearVue solar glass, is located at Murdoch University's new grains research precinct.
As well as self-generating power through harvesting solar energy, the greenhouse features sensors recording a bunch of data in real time such as temperature, humidity and the amount of light the plants are getting. This information will be used to make automatic adjustments to the greenhouse climate control system in order to provide optimal growing conditions.
Clean Power + Plant UV Protection
Just like us, leafy plants require protection from UV. But as they can't slip, slop, slap, leafy plants produce a substance called epicuticular wax that helps to protect from moisture loss and reflects UV. As much of the UV light hitting the solar glass will be used for energy generation, the theory is – which is to be tested – the plants won't have to expend as much energy in producing the coating and instead this can go towards boosting yields.
As to how much ClearVue glass has been used for the greenhouse in terms of area and its overall generation capacity wasn't mentioned in yesterday's announcement, only that a "large proportion" of the energy required by the greenhouse will be supplied by the windows. The greenhouse has PV triple glazing installed on 3 rooms, while the first room (left on the image above) is a trial "control" room with single pane glazing only.
With the official opening now out of the way, it's expected plant science trials will commence immediately. These will be conducted by Murdoch University's geneticist Professor Chengdao Li and his team, while the ClearVue team will be carrying out research on the facility's energy generation and efficiency performance.
The project was partially funded by an Australian Federal Government $1.6 million Cooperative Research Centres Projects (CRC-P) grant.
In other recent news from ClearVue, last week the company announced the signing of a distribution agreement with Japan's Tomita Technologies – which is described as being Japan's leading horticulture and greenhouse solution provider.